Backpackers.com — Get ready for a long, fulfilling soak. We don't know about you, but for many people hot springs are an overlooked natural wonder of life. It gets blisteringly cold every year, and the earth has given us access to clean, nourishing water of the scalding variety. If you're looking for a way to ward off the encroaching cold in Oregon, look no further than SoakOregon.
SoakOregon Will Keep You Warm
Well, the hot springs on SoakOregon's site will keep you warm. If you go to them. You get the point.
SoakOregon is exactly what it sounds like: an interactive list of all the hot springs in Oregon. Well, almost all. The site does have an "Unlisted" page for the springs that are known but don't have much info. SoakOregon has an active community that provides reviews of the hot springs, with comments that range from 2012 to 2015. There are user uploaded pictures and videos, too, which is really more than one can ask for when traveling to a new spring.
We've picked three great hot springs for you to check out.
Cougar Hot Springs
This spring is just 55 miles outside of Eugene, Oregon and sits on the Cougar River in the Willamette National Forest. "Cougar Springs" is just the local name — it's called the Terwilliger Hot Springs and is a recognized part of the National Forest. There are eight pools at the site, and it's fairly well known, so expect some people. Clothing optional. There's also a $6 day-use fee, which includes parking in the area. See this local news report on the spring.
Paulina Hot Springs
This hot spring is a bit more remote than the last, but still gets a fair amount of traffic. Just 40 miles from Bend, Oregon, the collection of individually dug hot springs sits on the shore of East Lake, near Paulina Lake, in Deschutes National Forest. The Newbury Volcano is the prime tourist attraction in this area. It's an active volcano that possesses a large caldera, and both the lakes (and the hot springs) sit in this area.
The springs themselves have been dug on the south shore of East Lake, roughly one mile from the East Lake Resort. They are accessible via hike, and a road comes pretty close. You can see them in the video below — which is hand-held in nature, so beware of the shakiness! Also, note the video's creator, HotWaterSlaughter, which is a renown hot spring website as well!
For those who want more of an adventure, check out these springs. It's clear the active volcano is supplying the heat for the tubs, and there's a cold dip lake literally a foot away!
Summer Lake Hot Springs Resort
For those who want a more developed experience, the Summer Lake Hot Springs Resort is perfect. It's a commercial hot spring just outside Paisley, Oregon that cultivates a healing space for a wide variety of people. With cabin lodgings, RV sites, and tent availability, it's the perfect spot for an overnight stop. The hot spring itself is a huge pool in a well-maintained building. The mineral content has been measured, and it serves as communal bath house for day trippers and overnight guests.
If you find yourself in central southern Oregon, on the edge of the Fremont National Forest, definitely stop here. If you're huntin' for hot springs, make a trip out of this one.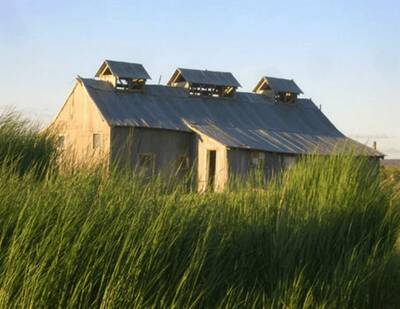 Every backpacker loves a good long soak in a mineral rich spring. It's nature at its most comforting. This is part of an ongoing series for hot spring resources acorss the US — and the world, really — that will grow over time. Enjoy Oregon's for now, and look for upcoming posts in your state or country!
Featured image: Hot Springs Cove by David J Laporte via Flickr
Body image: Screenshot courtesy Summer Lake Hot Springs Resort