Our mission is to empower all walks of life to be ambassadors of the outdoors.
We do this through our core values:
We are stoked.
On nature, on campfires, on trail songs. On backflips into alpine lakes and giving the thirsty pup some water. On roasting marshmallows with whittled sticks and gazing at the night sky. We are facilitators of fun and want to hike alongside you.
We are you.
From the walk around the park to the cross-country trail, we are the people who seek outside for the sake of outside. Anyone can love and live in the outdoors, and we think everyone should. We're here to do it with you.
We are mindful.
About keeping our lands pure. About gear that lasts. About disconnecting from the world to reconnect with nature. About the trail, and the beer after the trail. Mindfulness means thinking critically about our experience in the outdoors, from the products we use to our impact on the wild.
Our Team
Backpackers.com is global in its formation. Team members and contributors range from New York to Chicago to San Francisco to Portland to London to Capetown and the mountains of Colorado and beyond.
Amanda Collins Coder | Strategic Business Partnerships
Stoked on exploring and early morning lake swims.
Passionate about working with outdoor brands to make sure our readers have the best experiences in nature with the best gear.
Mindful of leaving nature exactly how you found it.
Sarah Narahara | Giveaway Coordinator
Stoked on the smell of pine and an epic sunset.
Passionate about encouraging my kids to explore the planet and teaching them the value of our National Parks.
Mindful of our footprints on the path and the planet.
Arthur McMahon | Gear Expert & Lead Editor
Excited to walk new trails and crush more miles.
Loves sharing adventures with family and friends by bringing the trail to them.
Mindful of personal strengths and weaknesses. Learns more with each new step.
Courtney Cameron | Brand Coordinator
Born and raised on the Wild & Scenic section of the Lower Rogue River.
Always looking for my next outdoor adventure with my four-legged best friend.
Fresh air helps give a fresh perspective.
Lettie Stratton | Writer & Gear Tester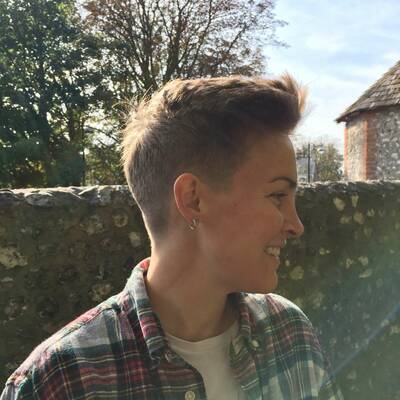 Grew up nordic skiing, hiking, and cycling in Vermont
Embarked on a bike tour of New Zealand
Seeks to help LGBTQ2IA+ adventurers
Founded Wild Wanderer
Jon Rosenberg | Writer & Gear Tester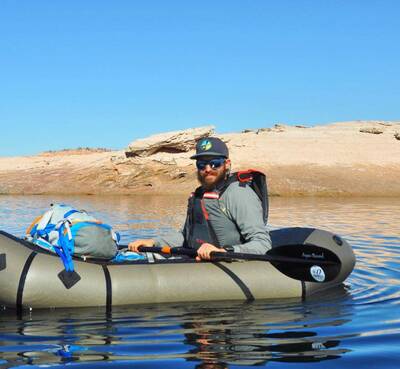 Mountains are my favorite thing. That's why I live at 9,000 feet.
The tent times are the best times.
Passionate about education and what it can do to conserve the environment.
Founded Cold Case Gear
Deirdre Denali | Writer & Gear Tester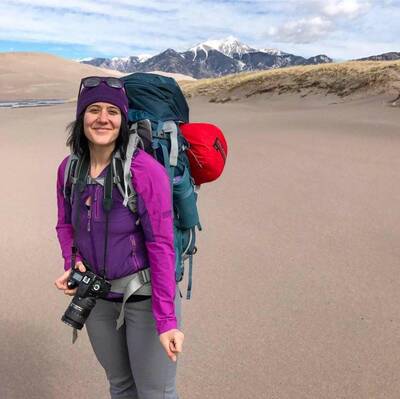 Believes all humans contain a wild spirit and nature connects everyone.
Aims to inspire others to get outside, conserve, and live an epic life.
Is a conservation photographer. See Deirdre's work on her Instagram.
Courtney Holden | Writer & Gear Tester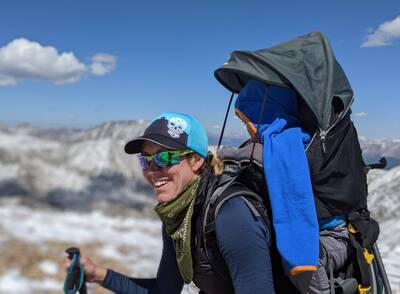 Inspired by the way a massive redwood makes me feel insignificant in the most significant possible way.
Stoked by the way food—no matter if it's burnt or cold—always tastes better on the trail.
Excited to help hikers of all abilities find the right gear for their adventures.
Danielle Maxey | Writer & Gear Tester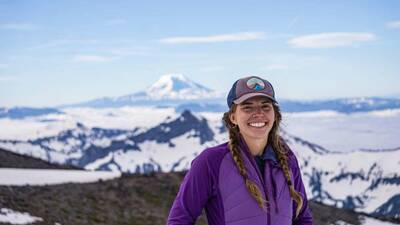 Stoked to find the balance between conservation and outdoor accessibility through education.
Loves any outdoors adventure, but the snowier the better.
Writer, adventurer, history nerd, and amatuer photographer.
Charles Miller | Writer & Gear Tester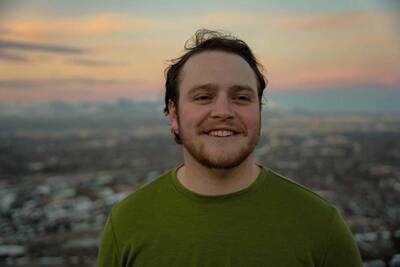 Mindset: too many outdoor activities, not enough time.
Loves dad jokes, the Tennessee Volunteers, and his dog Walter.
Is usually thinking about books.
Leonard Pineda | Writer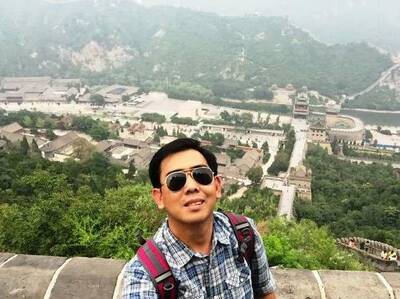 Loves traveling and experiencing new places and people.
Enjoys going on walks and communing with nature.
Passionate about education and what it can do to conserve the environment.
Fi Luray | Writer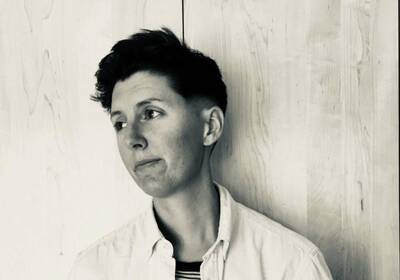 Stoked on daily all seasons sea swimmer. Snow and ice only makes it more fun!
Loves backpacking, bikepacking, swimming, and finding the perfect sleeping bag.
Outdoor adventurer, writer, and musician: www.filuray.com
Our Trailblazers
Our Trailblazer platform elevates community members who are making a lasting, positive impact on the outdoors, and we are excited to share them with you! Check out each Trailblazer's content on our website.
Chef Corso | Backcountry Chef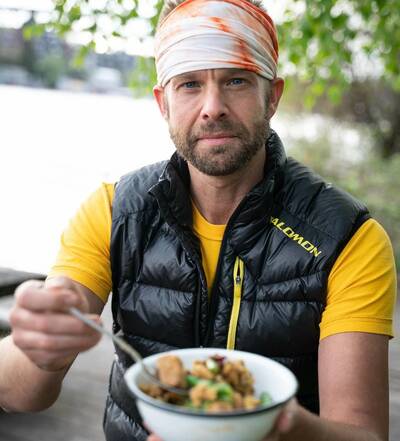 Favorite Piece of Gear: Foldable Chef Knife
Favorite National Park: North Cascades
Favorite Hiking Trail: Storm King Peak
Founded MONTyBOCA
Our Content
Our core values and mission are communicated through the content we produce. This includes Gear Reviews, Outdoor Guides, Trip Reports, our database of curated outdoor gear products, images, videos, and interaction on our social channels. It also includes the way we categorize gear into Backpacker Types and price ranges, which give you a clear idea of the best gear for your life.
Gear Reviews
Our goal is to provide you with straightforward choices when it comes gear. While gear is not a requirement to explore and enjoy the outdoors, the right gear in the right context goes a long way to being comfortable and safe. Our gear reviews focus on these elements:
Story: Reading about specs is boring as hell. Our gear reviews tell an epic story in addition to critically evaluating the product's performance.
Images and Video: We know you want to do more than read about gear. Images and videos show you how we used the gear, what it really looks like, and what you can expect if you decide to purchase.
Star Qualities: Newer reviews have stars. These highlight the most important aspects of that gear category and are a clear, simple way for you to know how something performs at a glance.
Purchase Links: If you are interested in the gear you're reading about, we provide links for you to purchase. These links help us make money so that we can continue creating content for you. Read more about that here.
What Gear Do We Review?
There are more gear manufacturers than vegetables on this planet, and most of them put forth products that are worthy of use. So, how do we choose the gear we're going to review?
We read copious reviews and usage reports from every gear resource around, including our internal staff, user reviews left by online customers, forum discussions, other prominent gear review websites, and knowledgeable employees at brick and mortar stores. We then develop shortlists of the best gear for our Backpacker Types, determine through research what we think will perform best, and send a tester out with the gear.
We review the gear, and if it does exceedingly well, we might give it an award. If it doesn't live up to expectations, we write a review and go back to the drawing board to find the best gear for that Backpacker Type.
How We Review Gear
When it comes to actually reviewing gear, we test the gear in the standard conditions a standard backpacker would face. Our aim is to give you, the average backpacker, an honest opinion — one that you would also come to after using the gear.
This means we take each piece of gear on the trip it was built for and use it in the context of its primary purpose. This might mean nights in the wild for some gear, epic day trips for others, or even a metro ride during rush hour.
Our team has a deep knowledge of the gear industry at large, and knows a solid piece when they use it. Gear is always built for a specific use, and we test gear as it was meant to be used.
Outdoor Guides
Outdoor guides are long-form articles that focus on wilderness and gear education. These include our Best Gear Guides and Gift Guides, which are updated every year to keep things fresh.
Curated Outdoor Products
While we love reviewing gear, there are simply too many outdoor products to cover them all. So we created a database of curated outdoor products that we love, and know you'll love too. You can use this database to compare gear, to dig deeper into potential options, and to learn more about what brands offer. We'll be adding to this database continually to make sure you find gear you love.
Backpacker Types
We are lucky to live in a world where "backpacker" has different meanings for everyone. The wilderness trekker, the hiker, and the urban explorer can all raise their hands in the class of backpacking. We've created unique Backpacker Types, and categorize gear and trips by these Types.
Here are our Backpacker Types:
When you see a Backpacker Type badge on a piece of gear, you know it will perform excellently for that activity. Some pieces of gear have more than one Backpacker Type because a lot of gear works across many activities, and nobody should be buying new gear for every activity.
How We Make Money
We have to pay our writers, photographers, and designers to create content for you! To do this, we have two different revenue streams.
Affiliate Partnerships
Affiliate partnerships are common in the outdoor industry and online eCommerce, and they work well for our readers. On the site you will see links to purchase gear. If you click these links and buy the product, we get a percentage of that sale. It doesn't cost you an extra cent, and allows us to generate income so we can create more content.
Backpackers.com is a participant in multiple affiliate programs, including Amazon Services LLC, and as an Amazon Associate we earn from qualifying purchases.
We are a very small team working hard to build a brand you will love and participate in. If you're thinking about buying any product on our site, please use the links – they really helps us. Thank you.
Sponsored Content
Sponsored Content is another traditional method content for media publications in the outdoor industry. For us, this means working with brands to create compelling content. Brands pay us money to create this content, and we are very up front about that. Sponsored Content always has a large label in an article so you know it's sponsored.
None of our gear reviews are sponsored, and they won't ever be.
Get In Touch
Stoked on Backpackers.com? Send us a note on our Contact page. We'd love to send you a sticker! And remember…
Gear up and get outside.