Backpackers.com — February 22, 2016 is the official pre-order launch date of another entry in the network-free communication device field, specifically engineered for backpackers, climbers, skiers, and outdoors folk everywhere. It's called Beartooth Radio, and it looks like a slim, sleek, stylized deck of cards.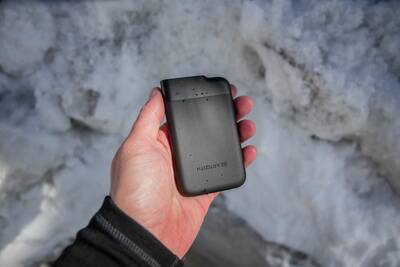 Beartooth Device Cost and Functionality
The device pairs with your Android or iOS phone via Bluetooth, connecting two or more people up to two miles apart. It will only work in two-packs, and Beartooth is selling a set for $249. That's the pre-order price, which will last until March 23, 2016 — normally a pair will cost $399.
Beartooth is a Bozeman, Montana-based company that debuted its technology at TechCrunch Disrupt in 2014. The actual device has changed a lot since then — it used to have a retractable antenna and cradle your smartphone like a case. But a fast-paced market has forced the company to adapt, and its current product looks promising, although we have not tested it (nor has anyone, really, except GearJunkie for a moment at Outdoor Retailer).
Beartooth says of its device:
"The technology immediately locates groups and individuals, pinpoints landmarks, sends SOS signals and assists with navigation through its professional-grade offline maps. Legends like mountaineer Conrad Anker and skier Scot Schmidt are already testing the system."
The Beartooth device features push-to-talk, text, GPS location, and offline maps. Each of these features is accessible via a free app, which you can download for iOS and Android. You can also charge your device via the USB-C charger port (future-proofing), making sure you don't lose battery in the wild.
A rep from Beartooth told us, in regards to the battery:
"We have designed Beartooth to last for a whole 4-day camping trip, music festival, or skiing weekend with our typical messaging usage. The battery life will depend on how often messages are sent and received and whether Beartooth is used to charge your phone. Beartooth's 3000 mAh battery is shared between the communication electronics and the phone charger battery backup, so if you charge your phone with Beartooth your overall Beartooth battery life will decrease."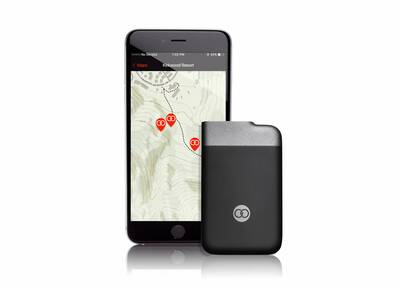 Beartooth notes (as you can see above) that the wilderness is not the only environment where the Beartooth functions well. Overcrowded cell network areas, like concerts, festivals, and street parades will all make use of the Beartooth device. It's also critical in emergency situations, whether a natural disaster where normal communication lines are severed, or out in the wilderness.
Here are the specs of the Beartooth device:
2.44in x 4.0in x 0.49in
4.5oz
3000 mAh Li-ion battery
USB Type-C charge port
Sub-1GHz license free bands
Works with iOS and Android Phones
Average range of two miles
Here's the demo video:
Competition
This month-long, 40% off retail MSRP, pre-order discount is taking place for a couple reasons. Like all good companies, Beartooth is gauging its audience. Also, the more Beartooth devices out there, the more likely people are to buy into the technology.
There's also the reality of competition. GoTenna is the most direct competition for Beartooth. It also has a wireless, network-free communication device that pairs via Bluetooth and is meant for wilderness situations.
There are some key differences. GoTenna only has text capability; with Beartooth you can actually speak to other users. The ability to charge your device is also unique to Beartooth, but both devices have offline maps.
From the looks of it, the Beartooth device was created as a more fully featured unit than its competitors. It's larger, weighs more, and has more functionality. It also has different band technology than the GoTenna.
That said, it's double the price of the GoTenna device.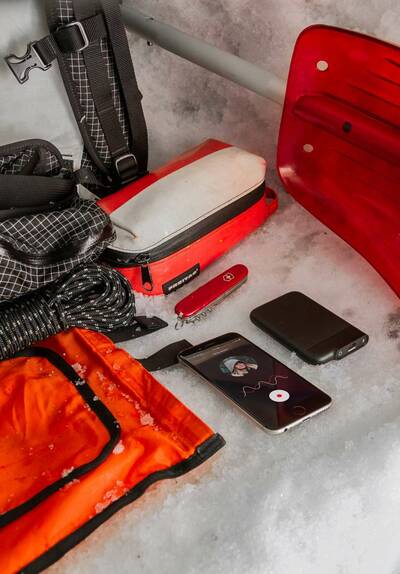 As the product debuts, there will be a host of side-by-side comparisons, and it's unclear which one will win out. GoTenna beat Beartooth to market — it launched in late 2015. While the devices are very similar, there are some specific features that make them unique.
Also, to be clear, neither serves as a replacement for a satellite messenger, like the SPOT Gen3 Satellite GPS Messenger, which is used in emergencies to make contact with the outside world. Beartooth only works with other Beartooth devices (as does GoTenna with other GoTennas).
Bottom Line
As with any product release, there are a host of unanswered questions. The excellence of the Beartooth device will depend on durability, range, app interface, and charge duration. The product will ship to consumers in late 2016, and testers will begin to get their hands on it in summer of 2016. So, we'll all know more then. But for those gung-ho on a fancy two-way radio at an intro-level price, consider going in on the Beartooth device.
All images courtesy Beartooth, All Rights Reserved