Backpackers.com — Here at Backpackers we're constantly searching for thoughtful, unique information sourced from the backpacking community. The big bloggers and companies are great, and know what they're talking about, but individual voices are often the place to find specific wisdom.
We found such an article on backpacking and photography, and wanted to highlight it.
Lukas De Clercq is a photographer and backpacker based in the Antwerp area of Belgium, and has a solid portfolio of beautiful photography. His origins in both photography and backpacking started around the age of 18 and he has since explored parts of the world and built photo collections based on the journey. His mission: "I'm on a quest to explore the world with respect for every nook and cranny."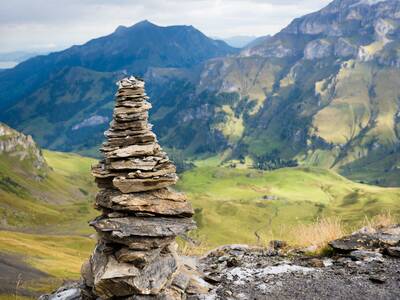 Many of us have similar dreams, but it's refreshing to see someone with skill living it. Below you'll see Lukas' first essay, which is a serious examination of the type of gear, mentality, and ability you'll need to set out on a backpacking adventure as a photographer. Most of it is for hostel-stays and with occasional visits to cities, but a lot of the information is excellent for extended backcountry trips as well.
Throw Lukas DC Photography some support on Facebook, or by visiting his website. And see the article, below. (Part 2 is not out yet, but we'll keep tabs on it for you!)
by Lukas De Clercq
As backpacking continues to rise in popularity among youth so do the questions about how to combine this minimalist style of travel with photo- or videography. Lugging along several kilograms of gear can easily ruin both your back and your mood. So how do you find the correct balance between the amount of gear and comfort? What type of camera is good enough? And what about safety on the road? In this first post I will elaborate on the gear and safety aspects, the next will focus on technique.
The Gear
Most backpackers I've met try to keep the total pack weight under 15 kg (~35 lb). If you already know exactly what gear you want to bring now's the good time to bring out the scale. For those undecided: let's take a test case, we'll name him Frank. After graduation Frank is planning to go on a eurotrip and already packed his camera gear:
An entry level DSLR: 500 g / 1.1 lb
Two zoom lenses to cover the whole range and a fast prime: ~1500 g / 3.3 lb
His favourite basic tripod: 2-3 kg / 4.5-6.5 lb
A generic speedlight: 350 g / 0.8 lb
Add to that chargers and other accessories and his photography gear alone will be easily over 5 kg (11 lbs). Not exactly preferable if Frank plans on bringing you know, clothes and such.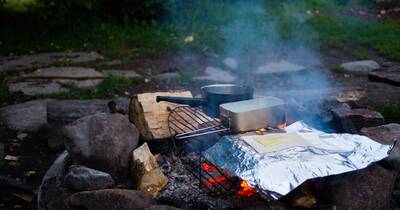 So how do you bring this down, what do you really need? Unless you have a good idea on what you want to shoot and what gear you absolutely need (I'm looking at you astro- & wildlifephotographers), you probably want just enough to document the trip and practice along the way. So here's my advice to you:
The Body
Consider something [other] than a DSLR. The technology for mirrorless cameras has been rapidly evolving [the] last couple of years and more advanced mirrorless models rival the quality of middle range DSLR's in a much smaller package. There's a whole range to choose from, [the] biggest difference being sensor size, from Sony's incredible full frame A-series to the very compact micro four thirds cameras. A very popular choice among backpackers is the Olympus OM-D E-M5 II at $850, a compact 16MP weatherproof beast, or its predecessor the E-M5 I, which can be bought used for $350-400. That's an incredible price for an incredible camera.
If investing in a mirrorless system isn't your thing but a DSLR seems too heavy you can opt for a powerful point [and] shoot camera. Some good examples are the amazing Panasonic LX100 ($700), a 4K capable beast with a fast f/1.7-2.8 lens, or its little brother the LX7 at less than half that price. Either of these will total (camera, lens, battery, and charger) under 0.5 kg (1.1 lb) while being capable of delivering great pics.
Two Lenses
No more. If you have an interchangeble lens camera it's tempting to bring more and more lenses, but if you choose carefully you can make do with only two, yet account for 90 percent of situations. This can be any combination of zoom/primes, but I usually recommend:
A wide to normal range zoom (such as an 18-55mm, 24-70mm, [etc.])
A longer (80 to 135mm) prime.
Those who shoot a lot at night may find themselves more comfortable turning this around, with a fast wide/normal prime and a longer zoom. (Focal lengths in full frame equivalent, don't forget to account for crop factor.)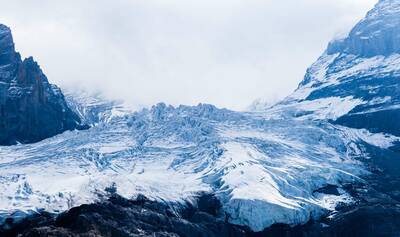 Concerning Tripods
Ask yourself whether you really need a tripod. There are scenarios where it's indisposable (you again, astro and wildlife) but good improvising will eliminate most others. So far I've always gone without and not once I regretted not bringing one. Things that took over the function of a tripod: rocks, trees, my backpack, my shoes, tables, a sandwich … Think it through, do those couple of pictures where a tripod is useful make up for its volume and heavy weight?
If you're still hesitant about that tripod, consider getting a travel tripod. The MeFoto Backpacker is a very popular choice at 1.2 kg (2.6 lb), yet very sturdy and only $139. Another good option is the Indiro AKB0 for the same price and weight. It doesn't fold up as small as the MeFoto but offers more stability, a bubble level, and clip locks instead of the twisty kind.
Case example for these guidelines: me. I'm neither a mule nor a big guy so I like to pack light:
My main workhorse, the rugged Panasonic GH3: 0.55 kg (1.21 lb)
The 12-35mm f/2.8: 0.3 kg (0.67 lb)
The charger, battery and SD cards: ~0.15kg (0.33 lb)
Totaling 1 kg or 2.2 lb, [this is] hardly a nuisance. The main goal should be having fun and exploring the world, so don't let yourself be held down by a load of gear. On top of that and definitely worth mentioning, less gear forces you to work on your technique and will make you a better photographer over time.
The Safety
I'm not gonna deny the obvious, backpacking is relatively more dangerous than spending your days in the safety of an all-in-[one] resort. A big shiny camera hanging from your neck can be a target for criminals and an average tourist usually stands out like a selfie-stick at a funeral. Lenstag released their statistics on camera theft in 2014 and we can see that Southern European cities are pretty popular among camera thieves (no surprise since they top the charts when it comes to pickpocketing), and that hotels, airports, and public transportation are surprisingly well represented as the location of theft.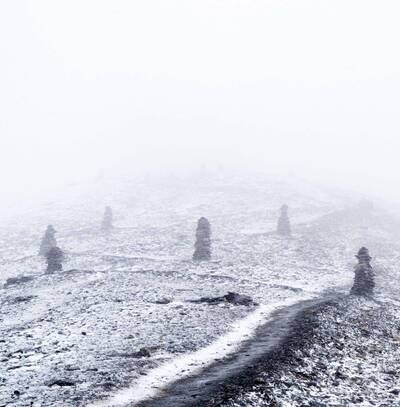 While moving around it's strongly advised to keep your camera on your body at all times. While pickpockets are known to cut straps, most cameras get stolen the moment the owner loses sight of them. The airport can be a tricky place, it's not unusual for expensive gear to get "lost" somewhere between checking in your luggage and boarding the flight. Never, ever put expensive electronics in your check-in luggage unless you really want to get rid of it. Not that it happens all the time, but if it's gone don't expect much help from airport, airline, or police.
Generally speaking, if my gear isn't locked away at the hostel, pool locker, [etc.], and I'm in a public place it's on my body. I always make sure to have three things on me: my camera, my phone and my wallet. These are essential, anything else is a shame if it gets stolen but not devastating.
When planning to stay in hostels be sure to bring a small padlock with you. A lot of hostels don't supply them for the (usually free of charge) lockers or ask a heavy fee. Note that most of the time you are still responsible for the contents of your locker. Hotels will sometimes have a room safe, which will provide you with the same security as an average locker. Never leave your gear in your room outside the safe, [as] hotel theft accounts for 3 percent of all lost cameras, which is a lot, considering the time the average person spends at a hotel in their lifetime.
In The End
A ship is safe in its harbor, but that's not what ships are made for. This goes for both you and your camera: while staying at home is the safest, the most interesting pictures will be taken on the road.
All images courtesy Lukas De Clercq, All Rights Reserved. In order: Cairn; Camp Stove; Winter Mountain; Winter Cairns