Backpackers.com — A large part of this site is about community. About highlighting interesting and unique voices in the backpacking world — those without the firepower of a professional athlete or large corporate backers — and providing a platform for them to share their message.
Hartley Brody is a voice we've highlighted a number of times. He runs the Adventure Blog, and continues to publish in-depth articles that address the beginning stages of the backpacker life. Beyond sharing his experience, Hartley recognizes the gap that exists between the extreme backpackers and the casual hikers. His goal, highlighted by his most recent article, provides information to close that gap, allowing those interested in the beginnings of backpacking to explore with confidence, safety, and ease.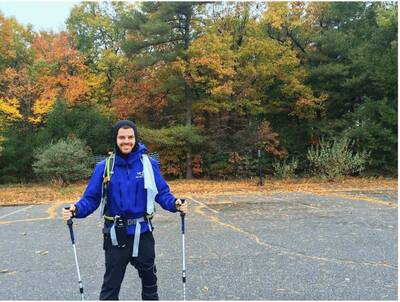 We interviewed Hartley to get the full scope of his ideas about the Adventure Blog. Read about his history with backpacking and where he plans to take the site.
Interview with Hartley Brody of the Adventure Blog
Backpackers: You started the Adventure Blog last year. How has the reception been?
Hartley: So far it is has been really great. I had a number of friends ask me various questions about backpacking, camping and hiking over the past few months, and I realized I didn't know of any well-written, beginner-level outdoor content focused on helping new people get started — so I knew there was a need for it.
A lot of what was out there already is written by experienced backpackers, for experienced backpackers, but there's a bit of that "expert blindspot" — people who are writing have been doing it for so long, they forgot what it was like to be a beginner.
Recently, I've been going out with a lot of friends who are totally new to backcountry camping, so I've been re-teaching a lot of the basics to beginners. I knew that I had something to offer and so far the reception has been really good. I've gotten a lot of personal emails from people thanking me for covering something or asking me to cover something else they're curious about.
I've got a backlog of dozens of articles that I'm working on, all of which I'm really excited to share and that there's a big need for.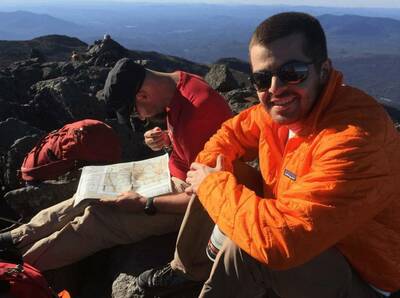 Backpackers: Talk some about your history with backpacking. From your blog I see you took a winter mountaineering course. Have you done other things like that? What helped you become competent in the wilderness?
Hartley: I didn't grow up in a very outdoorsy family. After years of doing sports camp over the summer, one year I told my parents I wanted to learn about camping, and they agreed to sign me up for a more wilderness-focused summer camp. I fell in love with the outdoors and started signing up for every trip or adventure I could find, including several canoe trips in northern Canada and two three-week trips in the Grand Tetons and Northern California.
Aside from summer camp, I never really had a formal outdoor education growing up. I learned by doing, and watching other people to pick up tips and tricks. Once you learn how to setup a few different kinds of tents or start a few different camp stoves, you notice the fundamental concepts involved and can improvise when dealing with new challenges.
As an adult, I've started focusing even more on advancing my skills and learning from others. I signed up for the MIT Outing Club's winter school a few winters ago which taught me a ton about winter hiking. I also recently completed a Wilderness First Responder course through Wilderness Medical Associates to bolster my knowledge of backcountry first aid.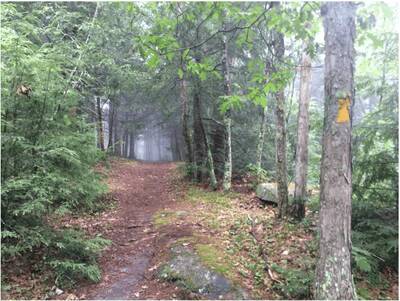 Backpackers: To add onto the last question, while many people already have backpacking skills, I feel that many who might want to explore don't know where to start. So, where did you start, and what advice would you have for those interested?
Hartley: For those starting out, read my tips on finding a good hike near you and being a good trail leader, and then start planning longer hikes where you're out for 6-8 hours at a time.
Once you feel really comfortable on the trail, get a group together and spend 2-3 nights out in a row. Ease into it — don't push yourself to do tons of mileage and camp somewhere really remote and go by yourself and try to go ultralight all at once. Get comfortable doing 10-12 miles a day, then add in some backcountry camping with a group, and grow your skills as you're able. You'll build your confidence and learn tons of small tips and tricks along the way.
I'm writing a book that will be a guide for complete beginner backpackers gearing up for their first trip. It will cover training, gear selection, logistics and planning, nutrition and cooking, and lots more. People should subscribe to my newsletter to get the word on when that's coming out.
Backpackers: How many excursions do you take a year? How long do they tend to be? Solo, with friends, or with a larger community (like REI or Reddit meetups)?
Hartley: For the past few years, most of the trips I've been on have been with my girlfriend. She had never been backcountry camping before we started dating so I eased her into it and we've been doing a few 2-3 night trips every summer. We've camped all around New England as well as Utah, California and Washington and have hiked a few spots in Southeast Asia.
In 2015, I set a New Year's Resolution to backpack 50 miles in a weekend. I started going out once or twice a month on longer trips, and also did my first solo backpacking trip. It was harder to find people who wanted to cover 20+ miles in a day, so I started going solo out of necessity.
Overall, I'm still a weekend warrior and amateur adventurer — but I'm hoping to take more advantage of the flexible schedule of being a freelance software developer and do even more trips this year, including some longer ones as well. I've also published my personal "bucket list" of hikes that I'm hoping to complete in the next few years.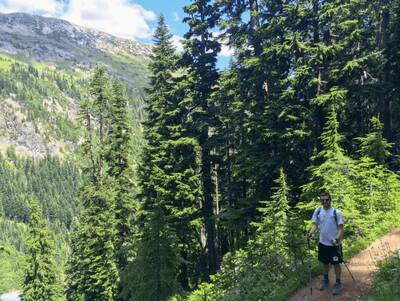 Backpackers: What is the Adventure Blog to you? Where do you see its future and growth?
Hartley: I see the Adventure Blog as a way for me to use the Internet to reach tons of new hikers and backpackers who are looking to become better outdoorsmen and women. The goal with my writing is to distill down all of my experience into simple steps that are relevant and essential for beginner backpackers.
A lot of outdoor blogs focus on gear reviews and trip reports. Gear reviews make money on affiliate links, and trip reports have a shot at ranking for low-volume keywords in search engines and driving little bits of traffic to your site over time. But those are both extremely crowded markets and take a lot of work to eek out a bit of a return.
I'm hoping to write more long-form, high-quality articles that are more than just me talking about how a jacket feels on my skin or how many hours it took me to summit a mountain. I'm hoping to write articles that people would actually share with their friends (the New England bucket list article has almost 9,000 shares as of this writing) and build a site that fills the gap I saw when I was first starting out.
Backpackers: Do you have any critical moment in memory that highlights what backpacking means to you?
Hartley: To me, backpacking isn't just something I do. It's a part of who I am as a person. Every time I disconnect in the outdoors just increases my love for spending time in the wild. I'm certainly proud of my 50 mile weekend and the Presidential Traverse I completed this past year, but I'm always looking for an excuse to get out more and push my limits as an outdoorsman.
As Hartley says in the interview, consider subscribing to the Adventure Blog. The content is solid, insightful, and free. Look for more community highlights with Hartley on Backpackers as well, and follow him on Twitter.
All images courtesy Hartley Brody, All Rights Reserved