Backpackers.com — For photographers and backpackers there's a clearcut dream job — if the National Park Service would pay you to travel around the country, snap stunning pictures of the National Parks, and revel in the majesty of nature. The clear and present epic-ness of this position was demonstrated late in 2015, when exactly that job description appeared on the NPS website, calling for an Ansel Adams-esque dreamer with the skills to take on America the Beautiful.
George Grant
While Ansel Adams remains the most famous natural photographer in America, he wasn't the first. No, the first was George Grant, and he was the original "eminent photographer" for the National Park Service.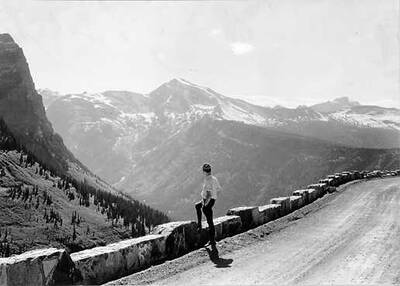 The NPS describes this term:
"The term Eminent Photographer is used to credit the individuals who have created a large body of work that documents our National Parks, the National Park Service, and the Cultural and Natural Resources found throughout the National Park System. Although their photographs have been used in books, papers, and movies for over 70 years, the photographers of the National Park Service are often overlooked when credit is due. Most often credit lines appear as 'National Park Service Photograph', 'Courtesy of the National Park Service', or simply 'NPS Photo.'"
So, yes. George Grant was the first major photographer of America's National Parks, and he received very little credit. Grant lived from 1891-1964, and was employed by the NPS between 1929 and 1954. He created 30,000-40,000 images, and was one of the first people to travel through every National Park in the U.S.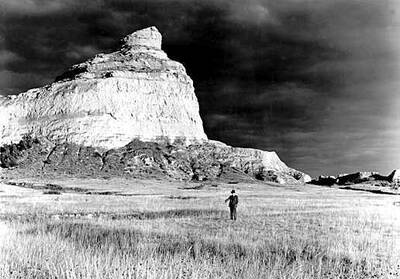 Landscapes For The People
Because so much of his work doesn't have his name attached, the history and relative ease of finding a Grant photograph is difficult. It's not always clear which iconic images are his, and many mistake his photos for Ansel Adams shots. (Adams was a well-known professional photographer long before he contracted with the Department of the Interior.)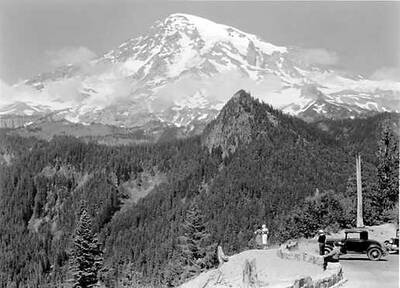 Due to this, Grant's contributions to photography and his representation of the U.S. are not well-known. Ren and Helen Davis, two writers based in Atlanta, Georgia, stumbled upon Grant's photography and took it upon themselves to bring his name into the limelight.
They created a coffee-table book of Grant's works — Landscapes For The People — and talk about the process of discovery in this video:
In an age where photography is ubiquitous and attribution scant (note that we always attribute our photos in articles), it's an interesting project. To think that the first prominent American landscape photographer is relatively unknown is strange, and somewhat sad.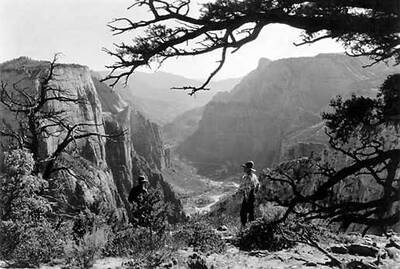 Grant's work is included in the National Park Service Historic Photograph Collection (which is where we sourced all these photos, links below), and he is recognized by the NPS as the founding father of its photography process.
Images in order: Stone parapet along new transmountain highway, Glacier National park, Lake MacDonald side by George Grant via NPS; Scotts Bluff National Park via Wikimedia Commons; View of Mt. Ranier from Ricksecker Point by George Grant via NPS; View through trees (with visitors) down Zion Canyon from east side of Observation Point by George Grant via NPS