Backpackers.com — It's not every day that an entirely new material hits the backpacking market. Today, though, is the commercial debut of the new GOR-TEX Active and the HyperAir GTX, the newest, most breathable, and most legitimate waterproof coat to date.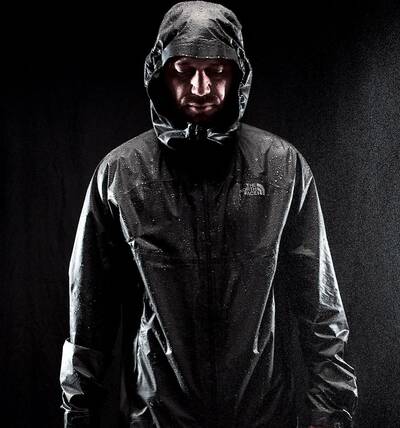 GOR-TEX Active
GOR-TEX made a name for itself by using polytetrafluoroethylene, or PTFE, to create a lightweight, breathable, waterproof material. It then created e-PTFE, a more elastic version, and in 1976 the patented product was applied to rain jackets. It has been an product rocket to the stars since then — GOR-Tex is used in NASA flights, all manner of backpacking equipment, and continues to invent new material, all while dominating the waterproof world.
In 2010 the company came out with GOR-Tex Active:
"GORE-TEX® Active product technology combines a lighter, thinner GORE-TEX® membrane with a fine ≤40 denier performance textile to deliver an ultimate 3-layer solution."
This was made for alpine enthusiasts, and anybody who needs ultra-breathability while keeping off the rain and wind in highly active situations. But this 3-layer solution is so five years ago.
GOR-TEX (in its ever-inventing purview) just released a new, updated version of GOR-TEX Active. It gets rid of the triple-layer technology that has been at its core for decades, including the "durable water repellant" (DWR) coating that is applied to all of its products.
This new Active material is a single layer, and won't rub off.
The HyperAir GTX
We all love a good name. The North Face is the first company to gets its hands on the updated Active tech, and today released the first commercial product using the material. Meet the HyperAir GTX, a smooth, stretchy, incredibly light wind/rain shell, which (as always with GOR-TEX products) boasts the best technology in the business.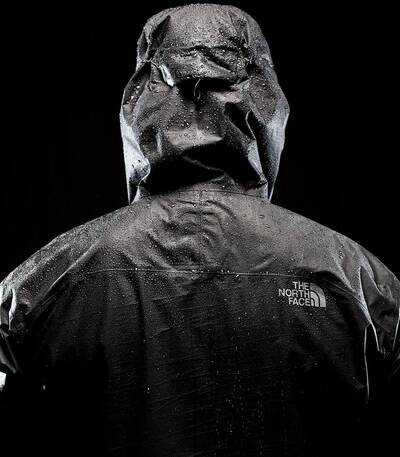 Vice President of The North Face Global Product Joe Vernachio stated:
"We are always searching for and developing the most innovative materials to build products that keep our athletes and customers warmer and drier so they can be outside longer, and we have never seen anything that performs like GORE-TEX® Active … We have rigorously tested the new HyperAir GTX® Jacket both in the labs and with our athletes in the field, and it has registered off the charts in terms of breathability and packability. The HyperAir GTX® Jacket will help our athletes stay more weatherproof than ever."
That's some solid company talk, but of course The North Face is going to love and support its own product. GearJunkie provides a comprehensive user review of the HyperAir GTX, detailing both the product's merits and pitfalls in excellent form. Stephen Regenold, the founding editor, says,
"To understand this jacket, you need to compare it with full blown Gore-Tex shell jackets. The HyperAir GTX accomplishes much the same function as those ubiquitous shells, but with much less weight, less material, no DWR coating to wear out, and a little less durability."
Regenold goes on to say that while the jacket lives up to breathability while hiking, running overwhelms the jacket and he was drenched in sweat. He also makes note of the less-than-ideal durability of the jacket, which can handle light scuffs, but will rip with any real force.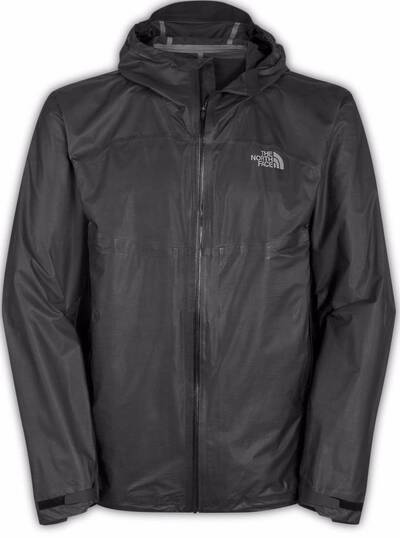 As far as new products go, the HyperAir GTX is an exciting one. It's a stretchy, insanely light (7.3 oz), waterproof shell that won't wear out or need another coat of DWR. But like all products, it has its limits. We are sure to see a smattering of new products with the updated Gor-Tex Active technology, especially due to the competing material by Columbia, OutDry Extreme, released earlier this year. Andrew Skurka, wilderness backpacking legend, voices his questions about the new GOR-TEX fabric and whether we are at the start of a waterproof revolution.
He says,
"Certainly, the elimination of the DWR face fabric is an improvement, since this is the Achilles heel of modern W[aterproof]/B[reathable] fabrics, especially for long-term use. But it remains to be seen whether these fabrics maintain a 'permanently beading' surface, or whether the exterior membrane somehow begins to fail."
Only time will tell.
The HyperAir GTX is $249.99, available for men and women, and could be the perfect gift for an early adopter of new backpacking gear.
All screenshots courtesy The North Face