Backpackers.com — Have you ever felt the need to be embraced by a coat woven from spider silk? Well, pretty soon you'll be able to. Outdoor fashion leapt into the future when The North Face teamed up with Spiber, a Japan-based researcher and producer of synthetic spider silk.
Meet the Moon Parka, the toughest biodegradable coat you've ever seen.
Moon Parka
All our suspicions were right. Spiders do live on the moon. No, not really. The Moon Parka is so named because its synthetic silk fabric, called QMONOS and created by Spiber from bioengineered bacteria, is the toughest to have ever been created. Gizmag says,
"Spider silk is a truly remarkable material: it's tougher than Kevlar, strong as steel, lighter than carbon fiber, and can be stretched 40 percent beyond its original length without breaking."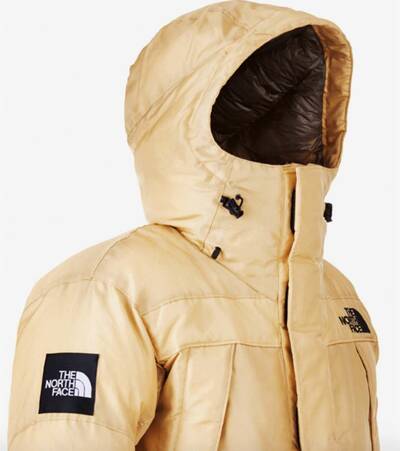 Spiber's QMONOS mimics the essential aspects of spider silk, and when used in an expedition coat, you've got a near-indestructible parka. Spiber says of the model,
"…Based on The North Face's Antarctica Parka, we created the world's first outerwear prototype made with our spider fibroin-based protein material QMONOS. We call this historic prototype the "Moon Parka."

The North Face's Antarctica Parka is an outerwear jacket designed to endure the harsh conditions and intense cold of the South Pole, which the Moon Parka is designed to match. The QMONOS outer material is the natural web color of the Golden Orb spider, and the almost unearthly glow inspired us to dub the color "Moon Gold.""
The coat is the first QMONOS product to be built on a manufacturing line, and its threads and proteins were selected for feel and protection. The Moon Parka is biodegradable in addition to it being nearly indestructible — a strange misnomer that somehow exists in the protein synthetic world. Here's a video that shows the creation process and the new coat.
Spiber x The North Face from Spiber Inc. on Vimeo.
Spiber
While the Moon Parka is a revolution in the outdoor world, Spiber has its sight set on revolution for the whole planet. It debuted a silk cocktail dress made of QMONOS two years ago, and has been continuing to research and develop the creation of synthetic silk.
While superior strength is a key feature, a more important one is the environmental factor. Many outdoor products — and products everywhere, really — are made with petroleum. This contributes to greenhouse gases and global warming. Spiber hopes to significantly reduce the use of petroleum by making synthetic proteins — spider silk, in this case — widely used. The company says, "We intend to master these proteins by designing them at a molecular level, producing sustainable materials of superior quality."
The partnership between The North Face and Spiber seems well-suited to industry disruption. We've got our eye on the Moon Parka, which will be commercially available sometime in 2016.