Backpackers.com — This serves as a friendly reminder — this Wednesday, November 11, is Veterans Day! Not only is this federal holiday in honor of those who have served in the U.S. Armed Forces, but it's a free day for anyone visiting a National Park.
Those looking for a mid-week break, or to celebrate Veterans Day in full with a friend or relative, should take a trip to your nearest National Park. The calm and beauty of nature is an excellent way to spend a holiday — at least, we think so.
National Parks to Visit
There are hundreds of National Parks in the U.S. To see a full list, check out the National Park Service's (NPS) helpful adventure planning tool. We also like Fodor's brief guide, which highlights 12 of the best National Parks to visit in Fall. From Fodor's list, we particularly like:
1. Acadia National Park — Maine. The NPS says,
"People have been drawn to the rugged coast of Maine throughout history. Awed by its beauty and diversity, early 20th-century visionaries donated the land that became Acadia National Park. The park is home to many plants and animals, and the tallest mountain on the U.S. Atlantic coast. Today visitors come to Acadia to hike granite peaks, bike historic carriage roads, or relax and enjoy the scenery."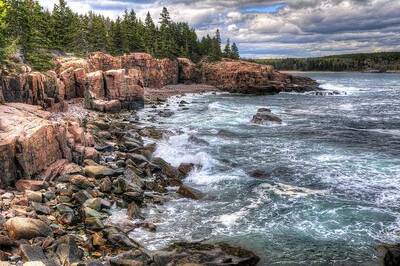 If the weather permits, hike the rocky coastline of Acadia National Park. The Fall foliage will be in full effect, and you can see the original American coastline. Normally $25 from May-October, Acadia National Park is free in November. So you don't even have to go on Veterans Day — but you should!
2. Olympic National Park — Washington. The NPS says,
"With nearly one million acres, Olympic encompasses several distinctly different ecosystems and protects a rich mosaic of natural and cultural history. Untamed rivers flow from glacier-capped peaks through valleys of old-growth forests, waves crash against a shoreline rich with life, and only trails traverse the vast interior of this internationally recognized wilderness. "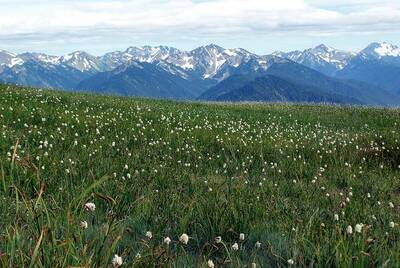 Come for the salmon watching, not the fall foliage. Olympic National Park is normally $20 for a private vehicle — get in free this Wednesday!
3. Great Smoky Mountains National Park — Tennesee. The NPS says,
"Ridge upon ridge of forest straddles the border between North Carolina and Tennessee in Great Smoky Mountains National Park. World renowned for its diversity of plant and animal life, the beauty of its ancient mountains, and the quality of its remnants of Southern Appalachian mountain culture, this is America's most visited national park."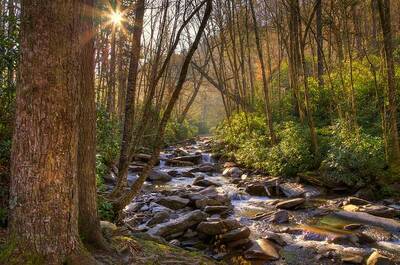 Sure, it's popular, but a little less so in November. Come for the foliage and stunning wildlife. This park is normally free, so just go right in!
4. Joshua Tree National Park — California. The NPS says,
"Two distinct desert ecosystems, the Mojave and the Colorado, come together in Joshua Tree National Park. A fascinating variety of plants and animals make their homes in a land sculpted by strong winds and occasional torrents of rain. Dark night skies, a rich cultural history, and surreal geologic features add to the wonder of this vast wilderness in southern California."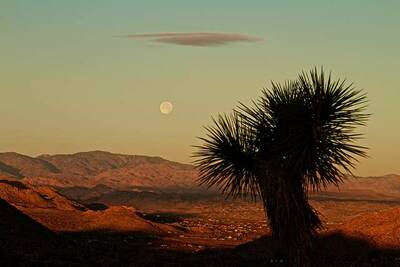 With all the snow and road closures in other parks, Joshua Tree National Park is a great bet for those in Southern California. It is stunning in a unique way, and the desert will seep into your mind. This park is normally $20 per private car, so you'll save this Veterans Day.
Before you head out, you'll want to check and see what routes in your national park are still open. Each link above will have road closures, camp closures, and any outlying alerts in the parks.
Enjoy your Veteran's Day, and try to get outside!
Images in order: Near Thunder Hole, Acadia National Park by Kim Carpenter via Flickr; Subalphine Meadow on Hurricane Ridge, Olympic National Park by Scott Costello via Flickr; Stream in the Smoky Mountains by Phil Horton via Flickr; Sunrise at Joshua Tree National Park by Srikanth Jandhyala via Flickr