Backpackers.com — "Pack it out" is one of the tenants of backpacking. Whether you're in the backcountry or car camping, wilderness code demands that you correctly dispose of the things you brought with you. Of course, this doesn't always happen. A great many people travel into the wilderness and leave all sorts of things.
Enter Packing It Out, a project spearheaded by Seth Orme. Orme decided to not only thru-hike the entire Appalachian Trail, but to collect any and all trash he found along the way. Orme and his friends, Paul Twedt and Joe Dehnert, began the 2,190 mile trek in March of 2015. They finished on August 15, and hauled more than 1,000 pounds of trash off the trail.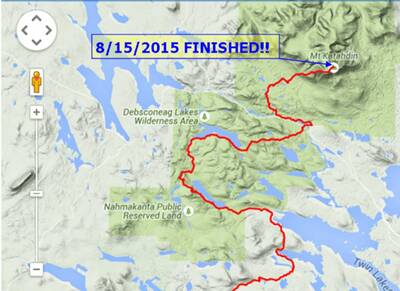 See our email interview with Seth below.
Packing It Out
The six month trip was largely made possible through self-funding, but Seth and crew created the Packing It Out site and initiative to raise awareness and money for the cause. Talking about how he got the idea for Packing It Out, Seth said in an interview with Granite Gear,
"The idea to clean America's trails was sparked in early December 2014 during a trip home to Georgia. Having spent 200 days outside that year, the woods really felt like my home. I just couldn't walk past pieces of trash anymore. I resolved to clean up any trash I saw during hikes. On two separate day hikes I found that I had collected an average of at least one pound of trash per mile hiked."
This built in Seth's head, and he soon decided to commit himself to not only the physical and mental rigor of thru-hiking the entire Appalachian Trail, but picking up loads of trash along the way.
Packing It Out created a GoFundMe campaign and, in the end, raised $3,000 to help them along the trip. This is a huge amount, but it did not cover the whole cost of the trip. Seth and crew was sponsored by Granite Gear for the trip, which helped to cut down on costs. They also met "Trail Angels," individuals that helped them hike out the trash, put them up in houses, and fed them in numerous ways.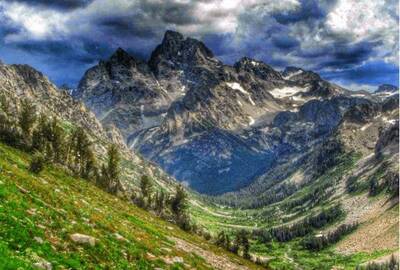 While Packing It Out has completed the Appalachain Trail, the trio is gearing up (literally) for the Pacific Crest Trail, which they plan to begin hiking in 2016. The GoFundMe page is still up, and they have put together an outline of their costs for the trek. Supporting their cause not only helps three bold hikers, but it helps to clean up one of the longest trails in North America, part of which you have likely hiked on! Check them out, and donate if you can.
We corresponded via email with Seth, and asked him about the upcoming adventure and the future of Packing It Out. See the interview below.
Interview
BP: Which end of the trail are you starting at, and why?
Seth: As of right now the plan is to start hiking northbound from the U.S./Mexico border. I've recently had friends mention the benefits of hiking southbound, so that is definitely in my thoughts. Starting Northbound would allow us to be a part of the PCT kickoff events and aesthetically it would be pretty awesome.
BP: Do you have any idea how much trash is on this trail? Do you think you'll find more than your AT thru-hike?
Seth: I have no idea how much trash we will find on the PCT, but I don't believe we will find nearly as much as we did on the Appalachian Trail. Not finding as much trash on the PCT would be a good thing. I know that kind of sounds counter to what we are trying to accomplish, but cleaning America's trails is only part of our mission.
Our main goal is to inspire a greater sense of environmental stewardship in our communities so when people do see trash they just pick it up. I could be completely wrong and we may find just as much trash on the PCT. Though, I think the remote nature of the Pacific Crest Trail will present a much cleaner trail experience.
BP: How are all of you mentally preparing for the second trek? What will you do differently this time? This might be a huge question … feel free to elaborate, or to focus on what you'll do different in regards to the Pack It Out program.
Seth: Haha … yeah, that is a big question. Mentally I don't think much will change. We stayed solid throughout the hike. Granted there were some tough days where open communication would have helped make things go a bit smoother. One thing we didn't have until the last twenty days was a deadline. That definitely made things more stressful. Joe and I accepted positions with the Appalachian Mountain Club huts and had to walk an average of 24 [miles] a day through the toughest portion of the trail to finish in time to start our new jobs. Thankfully the trail in New England was cleaner than other areas, which really helped make a quick finish possible.
Packing It Out as a program will function very similar to how it did on the AT. We have ideas on how we can grow PIO and make it an initiative that benefits others who want to do clean up efforts on our trails, but we won't be implementing these ideas yet. We hope to connect with more folks along this trail. Getting involved with people and organizations who use the trail often would be an awesome way to share our mission and learn more about the areas we hike through. In other words, we are leaving an open invitation for folks to come out and hike with us.
BP: You might have covered this somewhere, but how much active searching for trash did you do on the trail, versus finding trash and picking it up?
Seth: Good question. Once you start picking up trash you become much more aware of its presence. After a couple weeks on the trail we could spot things so well that I wouldn't even call it searching. Once we made trail cleanup our lifestyle, spotting trash just became natural.
BP: Will you still be sponsored for the second trip? What other sponsors would you like to connect with?
Seth: Yes, Granite Gear will continue to sponsor Packing It Out next year. We would love to connect with the folks at Patagonia who have been doing a great job raising awareness for a variety of conservation and preservation efforts around the world. We will be at Winter Outdoor Retailer this January with Granite Gear and hope to meet some other companies there as well.
Get Involved
You can support Packing It Out via their GoFundMe page, or by connecting with them along the trail.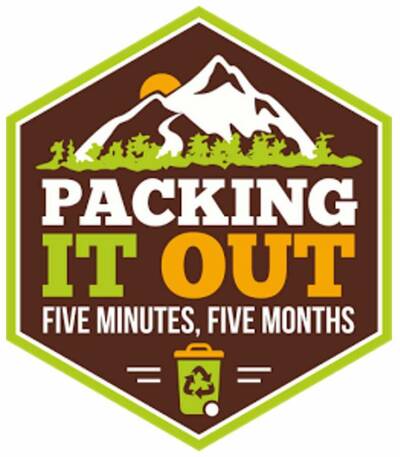 There are other avenues to keep our trails clean, too. You can get involved with Leave No Trace, an organization that deems itself the "Center for Outdoor Ethics." Not only does the organization have amazing guides for how to interact with the wild, but it orchestrates clean ups all over the U.S. You can donate, or sign up, and help to clean the wild.
Packing It Out serves as a full-hearted reminder of why the wild is sacred, and provides a thoughtful way to help out.