Backpackers.com — We all know the drought in the Western United States has been wreaking havoc for three years. In California, especially. There have been reports, warnings, increased conservation efforts and a slew of other governmental and local processes to help the situation.
California Drought in Yosemite
But sometimes pictures are worth more than any out-of-sight argument. This article was posted by kamran on SummitPost.org — an excellent site with an engaged backpacking and mountaineering community. It details two trips to Mt. Conness, one taken in 2011 and one in 2014.
Kamran has nearly identical photos comparing the two years. 2011 was one of the wettest on record in Eastern Yosemite, while 2014 was arguably the driest ever. It's amazing to see the difference. The photo below is from 2011 — note the water-filled lake and abundance of snow for early September.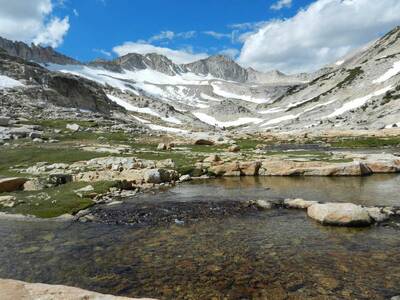 And below, in 2014. The difference is stunning.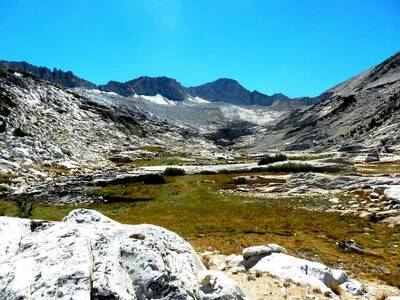 For more pictures and commentary from kamran, see the full post at SummitPost.org.
Featured image: West Face of Mt. Conness via Wikimedia Commons
Body images: Hike to Mt. Conness screenshots courtesy kamran via SummitPost.org, All Rights Reserved