Backpackers.com — The Pacific Crest Trail is an epic 2,659 mile experience. There are countless individuals who have thru-hiked the entire trail, practical and expert resources on how to hike it, videos that capture the magic and views, and books that reflect on the wilderness.
A new entry in the field of PCT literature, "Adventure And The Pacific Crest Trail" is the day-by-day journey of Arthur McMahon and Jillian Alexander as they walked from Mexico to Canada in 2015. We interviewed Jill and Arthur about their hike, and find the book to be an excellent and unique way to experience the PCT.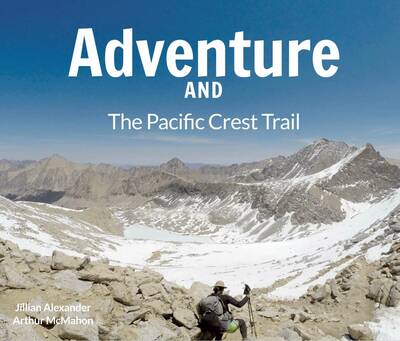 Coffee Book for the Wild Adventurer
The format of "Adventure And the Pacific Crest Trail" is short posts, usually a three-six minute's read, written by Jill or Arthur. Each post has a title and refers to a single day on the trail, and there are 145 in total. The reflections were originally written while on the PCT — Arthur and Jill ran a blog during their trip, and uploaded the reflections as blog posts to a community of friends, family, and fellow through-hikers.
The book is, essentially, each of those blog posts put into one easy-to-read format. They have been edited for clarity and correctness, but much of the blog is in the book. Each day's reflection is followed by photographs, which give the reader a direct visual and mental understanding of what it was like to hike that day of the PCT.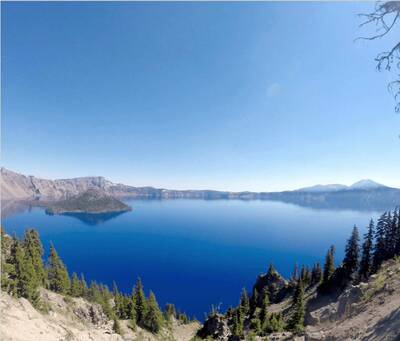 Could one just read the blog? Yes. Though it would take more effort, and not be as clear and succinct as the book is. Also, with the book, there is the knowledge that you are financially supporting outdoor adventure.
"Adventure And The Pacific Crest Trail" is available on Amazon Kindle, or on Blurb as an eBook for iPhone and iPad. The digital copies are $4.99. It's also available as a coffee table book — 13-inches by 11-inches, with glossy paper and some serious weight — but that edition is a steep $250, largely due to manufacturing costs. Arthur McMahon is the founder of Bald Crow Publishing, and published this book as an independent author.
Read our review below.
PCT Every Day
The beauty of this book is the bite-sized approach to nearly every single day of a six month journey. The insights provided by Jill and Arthur are present moment — they deal with the rocks that blocked their path, the highs of finding a cheeseburger at the end of a 20-mile day, and the endless presence of other thru-hikers.

Jill and Arthur had never really been on a backpacking trip before they embarked on this journey, which is pretty crazy. But it also means we get to see them grow up as backpackers from the very start. This is great for those unsure of the backpacking world, as terms and common issues are addressed in detail as the days wear on. In one early post, "Julian," Jill writes:
"I had a tough time falling asleep last night — I kept imagining that coyotes were going to drag my pack away and eat my tuna packets. I was going to kick their asses if it came down to that, and eventually I drifted off to some even weirder dreams (been having a lot of those on the trail)."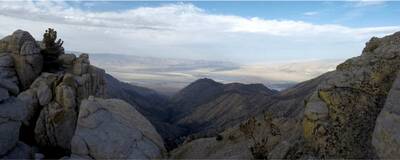 The format of the book is a unique approach to this trail, as there are no days attached to the entries, or miles, or maps. You only get what Jill or Arthur thought to write on that day, and the images of the places they traversed. It has a way of lulling you into the adventure, with each small reading building onto the next, and suddenly you're entering Kennedy Meadows, or the 1,325 mile-marker that denotes the halfway point.
Arthur says of their food and travels early on, in "Dudes and Snake and Bears. Oh My!"
"And now we rest alongside the river, haven eaten our refried bean cheese, tuna and spam burritos. With full bellies we write, and cringe over thoughts of the many uphill miles we have to traverse tomorrow."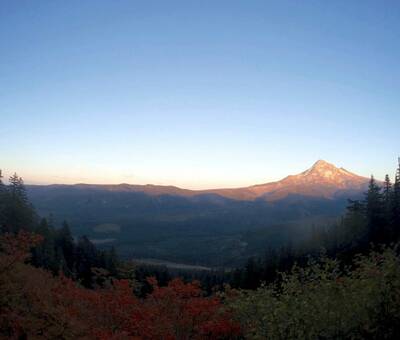 Another interesting feature of this book is that the two writers have distinct voices, and each present a personality as they walk the trail. Jill's posts are often exclamatory and upbeat, with lots of smiley faces and fresh descriptions of new friends. Arthur, who's a science fiction author and writer by nature, often has a more serious and naturalist tone. He writes in "Kings Canyon,"
"Climbing higher and higher, we climbed until there were no more trees. We climbed until the creek broke into dozens of streams, until the grass turned to tundra and then to rock, higher until chipmunks were replaced by marmots and pools of water became solid ice."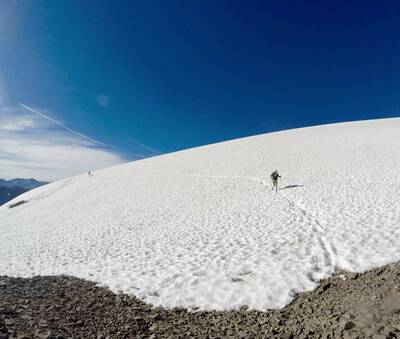 All of this shows heaps of character within the pages, bringing the trail closer to your heart and mind. There are numerous low-points too, and Arthur discuses trail depression in-depth, when each were nearly broken by the High Sierras before Mammoth Springs. Arthur writes in "Mosquito Mountain":
"Not only did I get broken by the Sierras, but I later came to find that nearly every person I knew on the trail had similar breakdowns in these amazing and tough mountains. A couple people did leave the trail, but most continued on. It is a long commitment, this hike, and in many ways these mountains had been the most challenging experience so far. Though my meltdown was temporary, it hit hard. Talking with others who had similar experiences and conversations made it easier to cope. I no longer felt the need to leave the trail, but the depression did hit again every so often."
It is a full journey, and the most uplifting aspect is always the trail angels, the trail magic, the trail names of the countless thru-hikers these two connect with along the way. The sheer humanity of it all, out in the wilderness, is a boon to the spirit of giving.
If you're interested what hiking the Pacific Crest Trail might be like, consider picking up "Adventure And The Pacific Crest Trail."
All images courtesy Jillian Alexander and Arthur McMahon