What's your idea of the perfect summer vacation? Ours involves time in the water, adventurous day hikes, and exploring a new town. Whether it's a weekend getaway or a week-long escape, your trip will be made all the better when you're equipped with the right summer gear.
This list of 10 summer vacation gear essentials from Amazon includes versatile outdoor items that'll serve you well at a beach bonfire or a riverside campsite, and the selection of wearables will function as well in town as they do on a trail.
If you're planning to head out even further into the bush for a more secluded summer trip, you'll want to check out our list of summer backpacking essentials.
---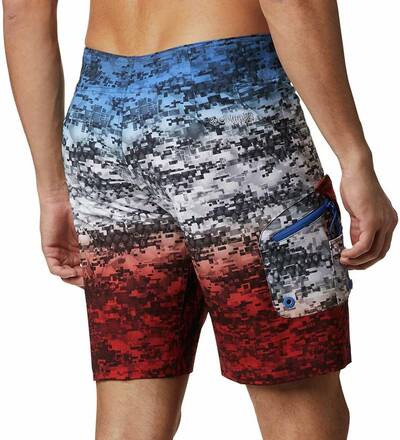 Boards shorts are the ultimate summer short—they excel in the water, look good in town, and are an excellent choice for warm-weather day hikes. The Columbia PFG Board Shorts sit at the top of the pack. They're versatile outdoor shorts for men and they come in a spectrum of awesome designs.
Why are these board shorts so great? Well, they're quick-drying, provide SPF 50 sun protection, and the polyester blend composition will stretch and move with you no matter the activity. Additionally, they're breathable and stain-resistant. Oh, and the cherry on top—they have a built-in bottle opener.
See the Columbia PFG Board Short
---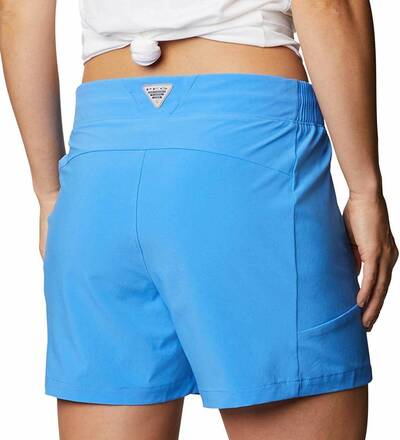 Much of the same can be said for the Columbia Tidal II Short for women. These shorts have a classic fit and all-day comfort that can travel from the beach to the boardwalk and up a nearby trail. They repel moisture and protect from the sun—a sure winning summer combination if there ever was one.
The elastic waist and drawcord will keep these shorts locked in place as tightly as you need, and the polyester fabric is ready to stretch when you are. What's more, the two zippered hand pockets will keep your personal belongings secure while you adventure.
See the Columbia Tidal II Short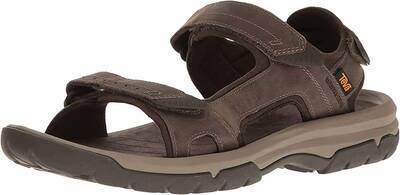 The Teva Hudson Sandals are the go-anywhere, every man's sandals. The leather uppers not only look good, but they're also durable and secure—and they've been padded with plush suede everywhere they contact your feet.
The footbed is equally as plush, but all of this comfort doesn't detract from this sandal's hiking capabilities. In fact, this sandal is superb in the sand, in the dirt, and on the rocks—not to mention the pavement. The rubber outsole has oodles of grip. This is an all-day sandal that can tackle miles of trail without leaving your feet sore.
See the Teva Hudson Sandals
---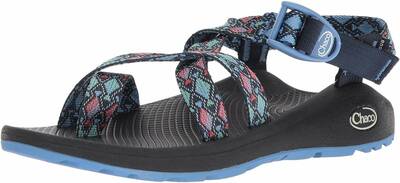 The Chaco Z/Cloud combines strength and comfort to create the ultimate sport and travel sandal. This sandal's strength lies in the robust 3.5mm lugs, ladderlock buckle, and polyester straps, while its comfort rises to meet your foot in the form of the pillow-soft LUVSEAT dual-density midsole. Because of their adaptability, these are great sandals for summer vacations.
This model features the classic wide strap webbing that can be pulled taught for a custom fit. It's a time-tested system that's known to last long, fit well, and feel even softer against your skin as the sandals age. These are the venerable gold standard for rugged outdoor sandals, and now they're more comfortable than ever before.
See the Chaco Zcloud 2 Sandals
---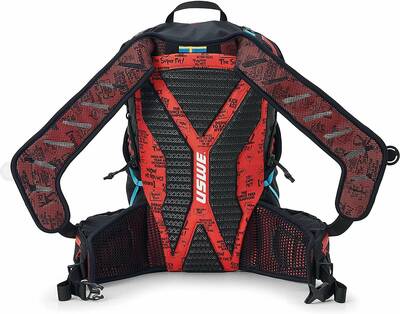 A lightweight daypack that can keep your belongings dry and safe, the USWE Hajaker Hiking Daypack is the ideal pack for a beach adventure, riverside trail, or a rainy walk through the woods. This bag features 11 storage pockets including two water-resistant side pockets, one waterproof pocket,  and a waterproof rolltop opening.
There are multiple sizes ranging from 18L to 30L capacities. The ergonomic waist belt is removable, as is the helmet carry system. These options allow you to tailor the pack to your adventure.
See the USWE Hajaker Hiking Daypack
---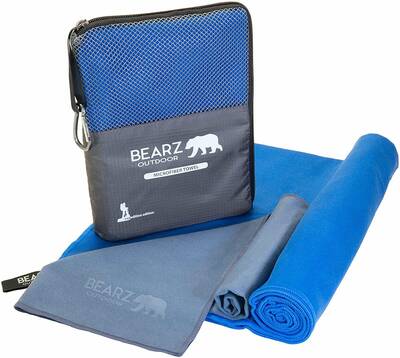 One of the best comfort items for summer outdoor fun is a microfiber towel like these Bearz Outdoor Quick Dry Towels. Towels aren't only great for the beach—they're great to have for long, sweaty day hikes, urban exploration, and any recreation situation that involves a body of water.
This Bearz Outdoor towel pack includes a versatile 48 by 24-inch body towel and a 15 by 12-inch face towel. They'll both dry exceptionally fast and comes equipped with detachable hang loops so that you can hang them to dry wherever you go. More than body towels—these can also be used to dry a condensated tent, a wet bicycle seat, or act as placemats to keep sand and dirt out of your food.
See the Bearz Outdoor Quick Dry Towels
---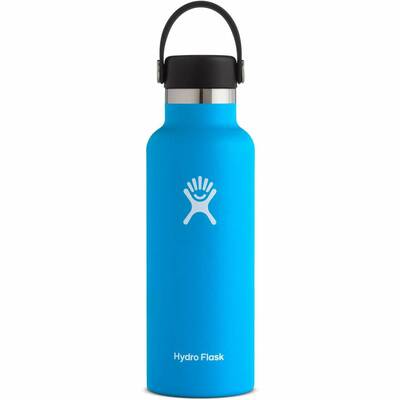 The Hydro Flask Insulated 24 oz bottle is the Standard Mouth version of a hugely popular line of insulated bottles. The Standard Mouth has a narrow mouth for easy sipping that doesn't drench your shirt, and the bottle is slim enough to fit in any cup holder or backpack pocket. It has a brushed coat finish and comes in many colors.
Cold for days, hot for hours, and easy to handle. You know what you're getting when you reach for the Hydro Flask 24 oz Standard Mouth Bottle — the best.
See the Hydro Flask Insulated Water Bottle
---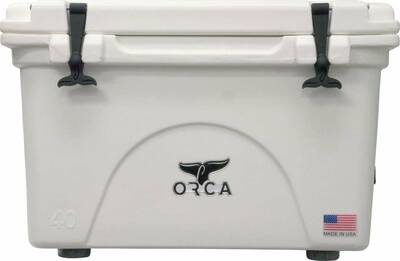 ORCA Coolers are 100% American-made and come backed by a lifetime warranty. They're made from modern roto molding technology for maximum ice and cold temperature retention that can last as long as 10 days. Not only will this cooler keep your food cold, but it'll keep the critters out, too, as it is certified bearproof with the addition of a padlock or cable lock.
The ORCA Coolers 40 QT is the ideal size for couples on a two or three-day expedition, or for a small group of friends spending a summer day at the beach, though there is a wide range of sizes available. This model also features an exterior cargo net storage compartment on its flank that can store food or kitchen items to help you keep what you need close at hand—or sandcastle building tools, if that's your thing.
See the ORCA Coolers 40 QT
---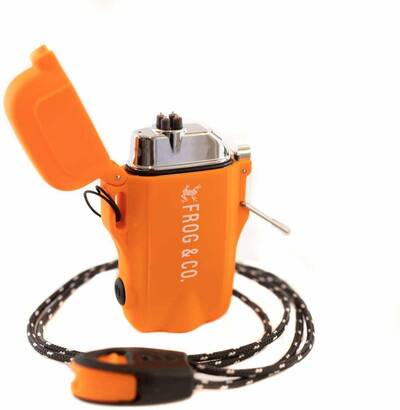 If you've only ever used an archaic butane lighter to ignite your campfires, then every aspect of the Frog & CO. Tough Tesla Lighter 2.0 is going to appear unique and futuristic. It's like the iPhone of lighters—once you get comfortable with it, you'll never go back to your old lighter.
The top-facing dual plasma arcs aren't your typical gas-fueled flame–they're concentrated electricity. That push-button power comes from an internal 220 mAh battery that can store enough electricity to spark hundreds of campfires. It's rechargeable via a micro USB port that's located beneath the arc emitters. Plus, it doubles as an LED flashlight and an emergency whistle.
See the Survival Frog Tough Tesla Lighter
---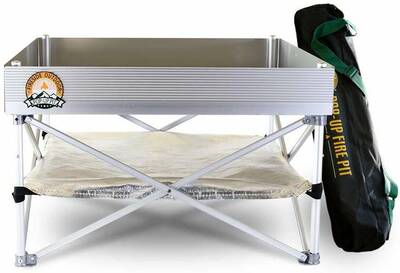 The Pop-Up Fire Pit is a portable fire pit that is quick to set up or tear down, easy to transport, and is Leave No Trace-friendly. It's the perfect solution for summertime campfires. The 24″ by 24″ dimensions of this fire pit make for a versatile space where you can build a large fire, reduce it down to coals, and cook meals over the radiant heat.
By keeping your fire off of the ground, you'll be reducing the impact on the local environment. The fabric heat shield prevents your fire from burning the ground beneath it, and the steel Fire Mesh holds all of your wood, coals, and ashes together in one place for easy cleanup.
See the Pop-Up Fire Pit
---
Backpackers.com Affiliate Policy: This guide contains affiliate links, which help fund our website. When you click on the links to purchase the gear we get a commission, and this goes a long way to creating guides, gear reviews, and other excellent content.