Thanksgiving was a treat, Black Friday is here, and Cyber Monday is just around the corner. Before you know it, the Holidays will be knocking at your door. If you haven't already crossed off some of the names on your gift list, this is your chance to get a good start on it.
In our Black Friday Gift Guide, you will discover our favorite Black Friday deals and several unique gift ideas. Find gifts for the backcountry gourmets, lightweight backpackers, and globetrotting explorers in your life—plus some goodies that anybody would love, no matter how or where they wander.
Read on to learn about these great products and several amazing deals! A few of these brands are offering big savings on their entire product lines—use our links and promo codes below to save the most this Black Friday!
---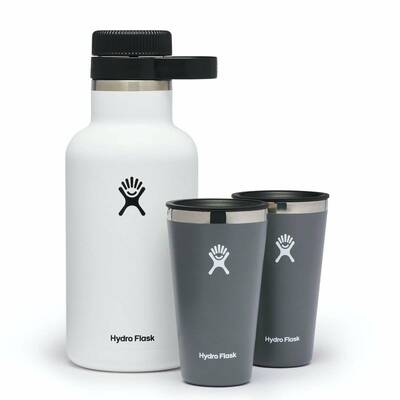 Comprising of a 64-ounce growler and two 16-ounce tumblers, this Hydro Flask Brew Bundle sets the stage for an evening of boondocking with your spouse, your best bud, or a new friend. The Brew Bundle is specifically designed for beer—the Fresh Carry System ensures that your tap-fresh brew stays cold and carbonated for 24 hours.
However, you could load up with your drink of choice, of course. Coffee, wine, water—what have you. This gift set is an awesome choice for solo travelers and adventurous couples who already have all of the gear they need because you know they won't have this awesome accessory set. Nearly everything is on sale at Hydro Flask. Act now to get 25% OFF just about everything site-wide.
See the Hydro Flask Brew Bundle
---
The QuadraPro Solar Power Bank by Frog & Co. is a high-quality rechargeable battery for your personal electronic devices such as smartphones, GPS trackers, and e-readers. This power bank has a 6500mAh battery capacity and can charge up to three devices at once, including via its built-in wireless charger.
Four onboard solar panels generate a whopping 5.5W of electricity from direct sunlight. A built-in flashlight adds extra functionality, and the embedded magnets make it easy to attach to a vehicle to get the best solar-charging angle. Right now, the QuadraPro is 10% OFF, and you can get an additional 10% off with promo code QPRO10.
See the Fog & Co. QuadraPro Solar Power Bank
---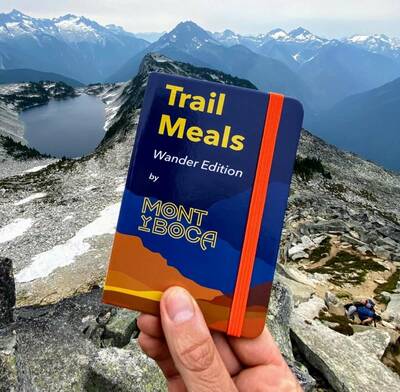 Trail Meals – Wander Edition is a cookbook for adventurers like you. Written by Backpackers.com Trailblazer Chef Corso, this cookbook features 20 easy-to-make trail-tested recipes that require no pre-prep or dehydrating. Each recipe requires only a handful of great ingredients and can be made in under 30 minutes. It's the perfect gift for any outdoor-loving foodie.
The small dimensions of the physical book keep it lightweight and easy to store for long backpacking trips. Prefer not to carry a book? No worries, there's a digital ebook available as well that has been conveniently formatted for smartphone use. Elevate the way you cook and experience food out on the trail with the help of this handy guide.
See the Trail Meals - Wander Edition Book
---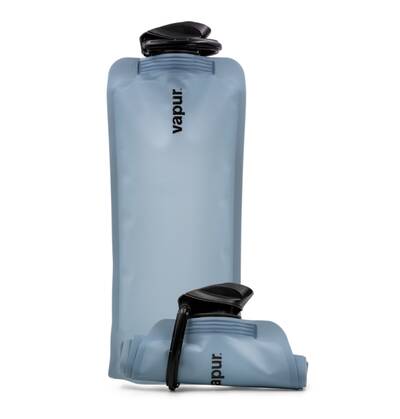 The Vapur Eclipse 1L Wide Mouth Anti-Bottle is more than another water bottle—it's the anti-bottle. This water transportation device is foldable, attachable, reusable, freezable, and flexible. Can any standard water bottle claim to be all of that? Didn't think so.
This anti-bottle is easy to store in a day pack both when it is full and when it is empty. You can drink straight from it like any rigid water bottle or use it as a backup water bladder for extra water storage. The Super Cap covers a small drinking spout for when you want to sip, and the cap can be unscrewed for when you want to chug from the wide-mouth opening—this also makes it easy to fill or clean the bottle.
See the Vapur Eclipse 1L Wide Mouth Anti-Bottle
---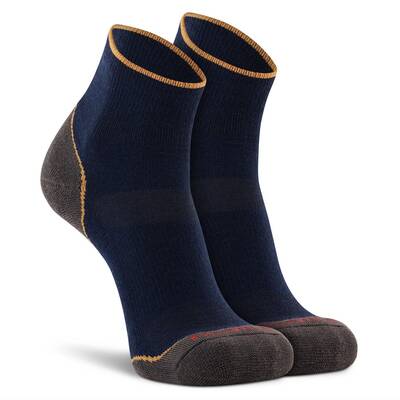 The Fox River Mills Basecamp 2.0 Lightweight Quarter Crew Sock is a versatile do-it-all sock. It strikes the right balance of cushioning and support to breathability, especially for those who are frequently on the move. Specially-designed vented paneling helps provide even more ventilation to reduce the accumulation of heat and moisture.
These socks comprise an exquisite blend of materials that includes wool, nylon, polyester, and spandex. This mix provides these socks with odor-fighting capabilities, flexible stretch, and long-lasting durability. This Black Friday, get these socks for 30% OFF with promo code SOCKS.
See the Fox River Mills Basecamp 2.0 Lightweight Quarter Crew Sock
---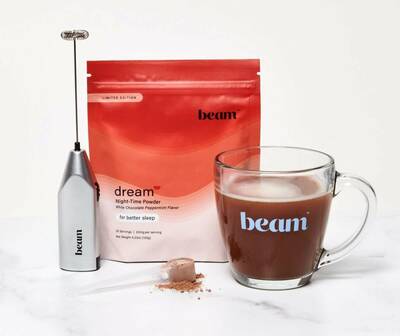 Have a friend who could use a relaxing, sleep-promoting drink? The Beam White Chocolate Peppermint Dream Powder is a new, delicious seasonal flavor of the brand's bestselling night-time powder. Wonderfully mixed with nano hemp particles, reishi mushrooms, melatonin, magnesium, and l-theanine, this drink is sure to help make your night a restful one.
Over 98% of study participants have reported falling asleep faster and having better sleep quality when taking Dream Powder. For Black Friday, you can get 20% OFF a one-time purchase, or 40% OFF three months of a subscription.
See the Beam White Cholocate Peppermint Dream Powder
---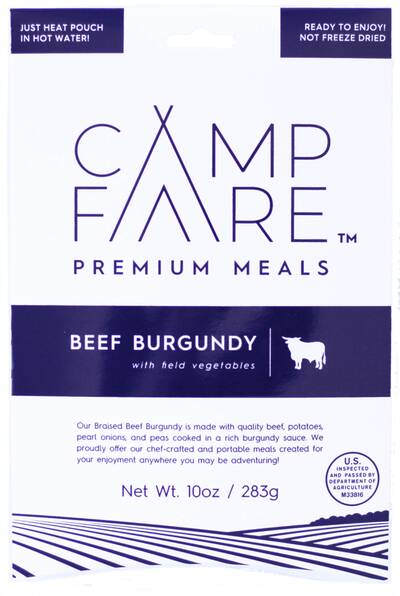 Want to give the gift of a hearty pre-made meal to the explorer in your life? Look no further than the CampFare Beef Burgundy with Field Vegetables. This mouth-watering meal contains high-quality braised beef with filling potatoes, pearl onions, peas, and carrots in a luxurious burgundy sauce.
This meal is fully cooked, hydrated, and ready to eat—just heat it up! No refrigeration is required. Treat yourself, or a friend, to a gourmet meal in the backcountry. This Black Friday, get 15% OFF with promo code GIVECAMPFARE.
See the CampFare Beef Burgundy
---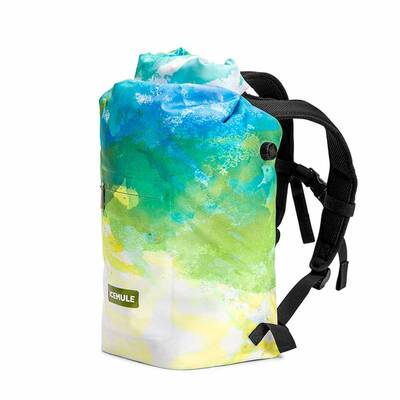 The ICEMULE Jaunt is an excellent companion for urban adventures, beach trips, day hikes, or a chill get-together with friends. Load up some cool drinks and grub while you head out for the day, and pack a couple of extra supplies for your buds. The exterior dry pocket is handy for keeping personal items and electronics protected and close at hand while you go about your day.
Anyone can make use of a cool insulated backpack—it's a great gift for anyone. This bag has been ergonomically designed to make carrying hefty loads a comfortable experience, and its fun design options let you showcase your personality. For Black Friday, all ICEMULE products are 25% OFF.
See the ICEMULE Jaunt Insulated Backpack Cooler Bag
---
A delicious, superfood latte – in an instant. Just add water and you're ready to go!
Original Instafuel is the perfect mix of premium instant coffee and our Original Superfood Creamer in an easy, on-the-go format. Instafuel is shelf-stable for 12 months so it's the perfect choice for camping and travel! Simply add hot water for an effortlessly delicious coffee that leaves you ready to conquer the day. Get 25% OFF everything through 11-29.
See the Laird Superfood Instafuel
---
Backpackers.com Affiliate Policy: This guide contains affiliate links, which help fund our website. When you click on the links to purchase the gear, we get a commission, and this goes a long way to creating guides, gear reviews, and other excellent content.