Black Friday is a great time to take advantage of awesome savings and big deals from your favorite outdoor companies. And here at Backpackers.com, we've been patiently waiting to learn what companies are giving the best sales for Black Friday 2022.
If you're like us, you can never get enough gear or give enough gear, so we're here to help you find some of the top picks this holiday season. Whether you're looking to find gifts that are cozy or for huge adventures, there are plenty of sales to please everyone on your list.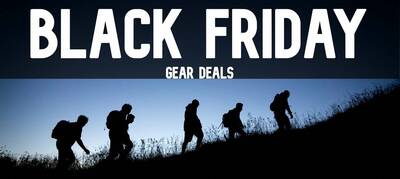 Below you'll find some of the sales that are the most exciting this Black Friday. These picks were selected based on how big the savings are and how awesome the products are! Trust us, you might be doubling up on what you're ordering, the sales are that good.
---
50% OFF Black Friday Sale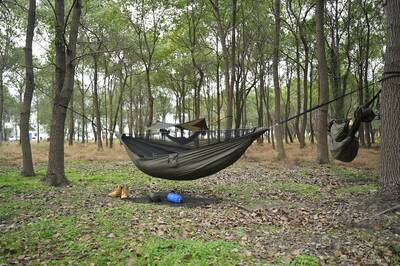 Onewind will have you hammock camping in comfort in no time! Their hexagonal ripstop design allows you to lay totally flat- a mark many hammock companies miss. And right now, you can save big on their 12′ camping hammock, which is a year-round best-seller. At this price, you might just tick a few boxes off your holiday gift list. Everyone loves a hammock, and Onewind is offering up to 50% off!
Onewind Outdoors hammocks are made for weekend warriors and serious hammock camping enthusiasts at affordable prices. They are lightweight, durable, and meant to encourage people to spend more time outdoors as comfortably as possible, like their home.
See the Onewind Outdoors Black Friday Deals
---
Subscriptions, Bundles, Products – Mega Savings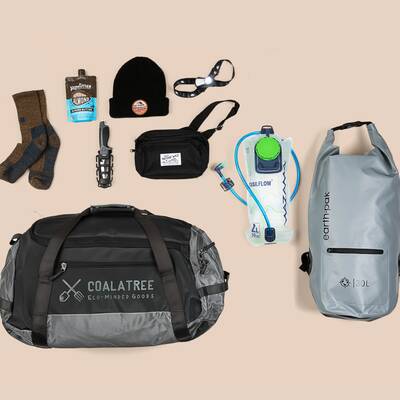 Built to help you adventure while saving money, The Nomadik offers both monthly and quarterly subscriptions as well as bundles + individual gear. They are an outdoor retailer with quality gear from all your favorite brands – their bundles and subscriptions make the perfect gift for any outdoor enthusiast.
Whether you are shopping for the backcountry hiker or the car camper, The Nomadik has gear for everyone. Nearly everything is on sale at The Nomadik. Act now to get MASSIVE savings on just about everything site-wide. Shop The Nomadik.
See The Nomadik Black Friday Deals
---
25% OFF for Black Friday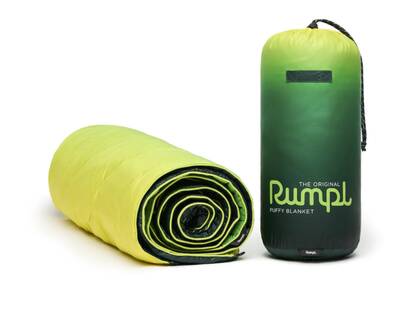 Basically, everyone needs a Rumpl Original Puffy Blanket, and right now, on Black Friday, you can nab one for 25% off! These awesome blankets are incredibly comfy and versatile.
They pack up super small too, which means you can bring them on almost any adventure! The Forest Fade color combo is especially nice, with that neon green to emerald fade, it's sure to be a favorite.
See the Rumpl Black Friday Deals
---
50% OFF Select Gear
The Belfast 2 Packable Jacket is a great shell jacket that packs up small into its own pocket! It's waterproof, windproof, and super breathable. And we really wouldn't expect less from Helly Hansen.
For Black Friday, you can save a whopping 50% off this piece and several others! It's a versatile jacket that will see years of use, and with such big savings, it's irresistible.
See the Helly Hansen Black Friday Deals
---
25% OFF for Black Friday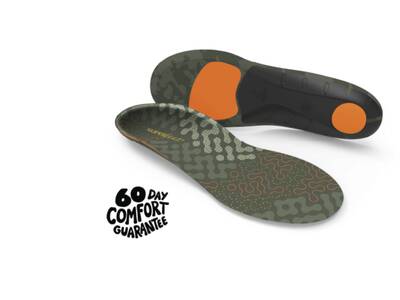 For Black Friday, Superfeet is offering 25% off and free shipping on their ADAPT Hike Max Insole. These insoles are a sure bet to up your hiking game, helping to cushion impacts while remaining flexible with Superfeet's Adaptive Comfort Technology.
These orthotics adapt to your natural gait and add spring to your step! Up your hiking game today with these fresh insoles.
See the Superfeet Black Friday Deals
---
60% OFF with code:

206W7JZF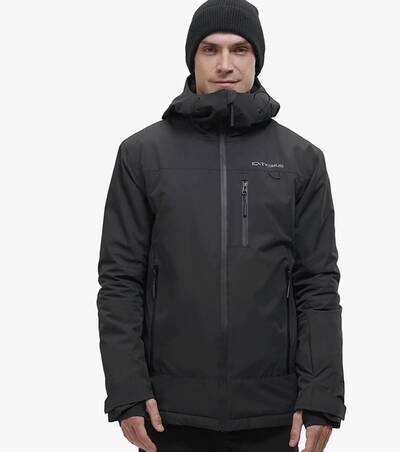 If you plan to hit the slopes this season, this sale from Extremus will be super appealing! They're offering a massive deal on their Outlook Peak Ski Jacket at 60% off at checkout by using our exclusive promo code and by being an Amazon Prime member.
Be sure to use code 206W7JZF to top up the sale for being a Backpackers.com reader. This jacket is waterproof, windproof, and breathable, and with savings this big, it is simply too good of a deal to pass up.
See the Extremus Outlook Black Friday Deals
---
20% Off Site-wide with Code:

BFCM20
With sports nutrition for every ambition, Honey Stinger helps you Sweeten the Burn to push through any challenge.
More than 1,000 pro and college teams, plus a generation of endurance athletes, use Honey Stinger to help achieve their performance goals and feel better along the way. Save 20% off sitewide with code BFCM20 11/21 – 11/28!
See the Honey Stinger Black Friday Deals
---
Epic Bundles
Some call it the Swiss Army Tool of insulated bottles. The 32oz All-Day Adventure Flask has ten times more functionality than the average bottle. Hibear's versatile, insulated, easy-to-clean, and rugged bottle is designed to craft all your favorite beverages – from cold brew to cocktails – yet simple enough to use as an everyday water bottle.
Whatever your drink of choice is, Hibear's AF has you and your campfire compadres back after a long day of getting after it. So kick back and pour some liquid celebration for you and the crew. Right now on Hibear.co, there are three epic Black Friday Bundles for the adventurer in your life. The quantities are limited, so get after them now.
See the Hibear Flask and Epic Bundles
---
Save Up To 33% for Black Friday
LARQ has created the world's first self-cleaning water bottle and water purification system, and you can save up to 33% on their products for Black Friday.
LARQ's PureVis technology to removes up to 99% of bio-contaminants like E. coli from your water and the bottle, which we love. It makes it a no-brainer to grab some of that crystal-clear water from beautiful alpine creeks!
See the LARQ Black Friday Deals
---
25% OFF for Black Friday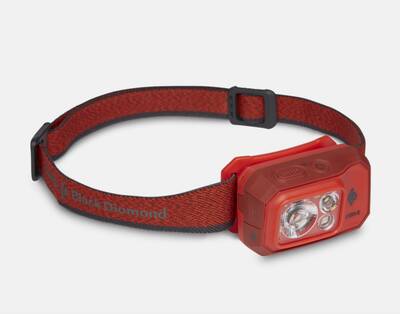 Over at Black Diamond, you can save 25% on rechargeable headlamps for Black Friday. Rechargeable headlamps are a great alternative to using disposable batteries, and Black Diamond makes some of the best!
From the Storm to the Astro, they've got the perfect headlamp for any adventure possible.
See the Black Diamond Black Friday Deals
---
25% OFF for Black Friday
If you're looking for comfy cozy fleece, Outdoor Research's Trail Mix Snap Pullover is perfect for you! This waffle fleece is a perfect mid-layer for adventure, cuddling up with a book, or doing errands around town. With thermo-regulating, quick-dry ActiveTemp technology, this piece will soon be a favorite!
For Black Friday, the Trail Mix Snap Pullover is 25% off, along with a handful of other great pieces by Outdoor Research.
See the Outdoor Research Black Friday Deals
---
Backpackers.com Affiliate Policy: This guide contains affiliate links, which help fund our website. When you click on the links to purchase the gear, we get a commission, and this goes a long way to creating guides, gear reviews, and other excellent content.