Backpackers.com — Just after snowmelt, when the flowers are blooming and a light sheet of rain collects in the sky, is the perfect time to go on a hike. It's not scalding yet, tourists are trying to finish up the school year, and the world is coming alive again.
We're all about getting outside for a hike — whether it's a 10 or 2 miler. These seven epic spring hikes will make sure you get into the wild. If spring has passed by the time you're reading this, bookmark the page. These hikes aren't going anywhere.
7 Epic Spring Hikes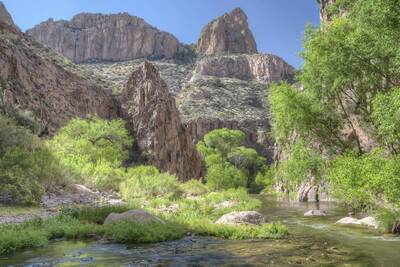 An hour and half drive northeast of Tucson, or two and half hours southeast of Phoenix, the Aravaipa Canyon Wilderness is an 12 mile stretch of walkable wilderness, where you'll trek through sand banks, across rivers, and explore a number of side canyons.
You will get wet, and you need a permit to enter. You can backcountry camp or go for a day hike, but you won't be able to explore it all in a single day.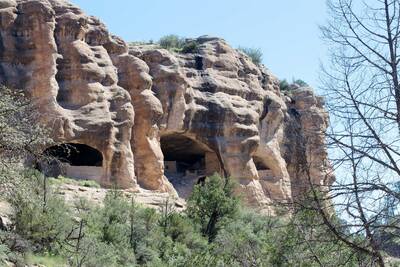 Jordan Hot Springs is an excellent overnight backpack in the Gila Wilderness. There are two trails you can take to get to the hot springs — Little Bear Canyon Trail, which is 6 miles, or the Middle Fork route, which is 8 miles. The springs run anywhere from 94-100 degrees Fahrenheit.
You could hike to the springs in a single day, but it'd be a 12-mile day. There are plenty of prime backcountry camping spots around the springs, so we suggest turning it into an overnight adventure.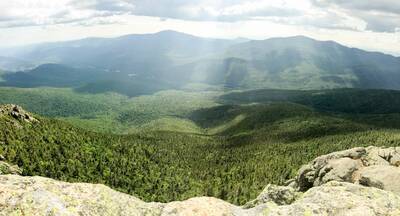 The Franconia Range contains the second-highest peaks in the eastern continental U.S. The Franconia Ridge Loop is a total of 8.9 miles and you'll gain 3,260 feet during the hike, hitting three of those peaks: Mount Lafayette, Mount Lincoln, and Little Haystack. The loop is located in the Franconia Ridge State Park, which itself lies in White Mountain National Forest.
Waterfalls and breathtaking views combine with a hard hike and the possibility of inclement weather to make this an adventure you'll remember.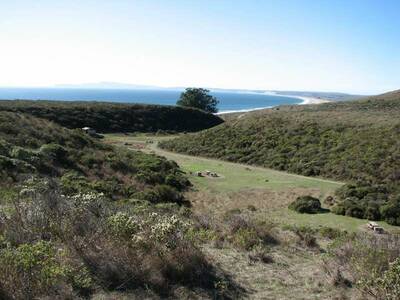 Point Reyes National Seashore is a diverse and breathtaking landscape that has been in protected existence since 1962. The seashore covers an area of more than 70,000 acres, and lies on a piece of land mostly separated from the continental Pacific coast.
The forest to sea hike we recommend is a lengthy loop — 12 miles in a single day. It's best to backpack for a night if you want to walk the whole loop, or choose a section of the trail to follow. The hiking is not particularly hard, and during spring the weather will be just peachy.
If you do plan to backpack, you'll need some time to get a reservation. This backpacking is great for beginners as the sites are clustered with potable water and bear boxes — a nice in-between stage for campers who want to step it up a bit.
Make sure to bring binoculars, as are sometimes whales and other sea-life on the coast!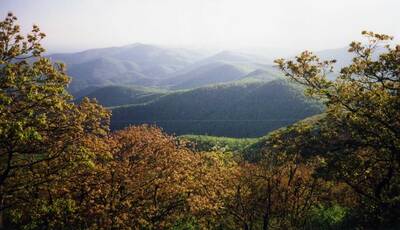 Summiting Blood Mountain is one of the more popular activities in Georgia for day hikers, backpackers, and even thru-hikers, as the Appalachian Trail (AT) is the main way to reach the summit. This loop exists smack dab in the middle of the Chattahoochee National Forest and the Blood Mountain Wilderness in northern Georgia, about an hour and a half drive from Atlanta. "Mountain" is a relative term — Blood Mountain has a peak height 4,458 feet, but it stands as the tallest Georgian summit on the Appalachian Trail.
Our loop is a 6 mile hike that takes you along the least traveled route, but be prepared for crowds.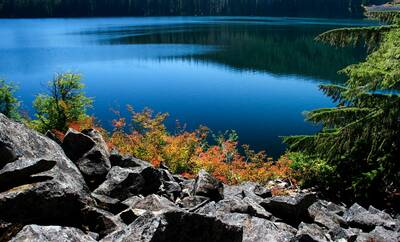 The hike to Marion Falls and Lake is 6-7 miles in total. Overall it's moderate, has clear signage, and should be an excellent outing for most people. This hike is about 100 miles northeast of Eugene and 120 miles southeast of Portland, making it a great destination spot. You can also backcountry camp in this area, so for those wanting a longer experience consider the Marion Lake area.
It's a well-tread trail that follows the edge of a lake and detours to an impressive waterfall. It can be quite crowded on a fine summer's day, so we recommend taking the excursion in spring. Mist, fog, and a rain jacket will almost certainly be present, but that will add to the shrouded, peaceful vibe of the place.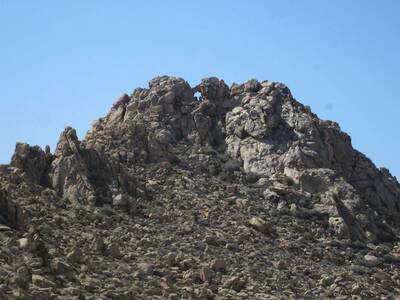 Joshua Tree National Park is known for mesmerizing desert landscapes, world-class rock climbing, and the iconic spiked tree that grows in plenty on the land. This loop combines three distinct trails — The North View, Maze Loop, and Window Rock trails — to form one 7 mile loop through a section of Joshua Tree.
You'll gain and lose about 400 feet in elevation and reach peaks that provide incredible views of the entire National Park and Mt. San Gorgonio in the distance, if it's a clear day.
We have full how to articles on how to hike each of the above trails, so if you're inclined click on the titles of each hike to find out more. Have more spring hikes you love that aren't on this list? We're positive you do, so leave us some suggestions in the comments and we'll look at doing a hike summary.
Enjoy!
Images in order: Aravaipa Canyon Wilderness courtesy BLM;  Gila Cliff Dwellings by Alan Levina via Flickr; Franconia Notch from the East by Wesley Carr via Flickr; View of Coast Camp from Coast Trail by Dave Berry via Flickr; Blood Mountain View by McDowell Crook via Flickr; Marion Lake Colors by Sheila Sund via Flickr; Window Loop screenshot courtesy Smoky Scout's Hiking Adventures, All Rights Reserved
This article is sponsored in part by Outdooren.