The most wonderful time of the year is here, as is the most wonderful time to shop online! Cyber Monday is upon us! If you want to have a truly frictionless shopping experience, Amazon Prime is the way to go.
If you're not a member already, now's a great time to get Amazon Prime. Prime lets you get quick delivery and extra savings all year long — both traits of which are especially nice to have around the holiday season.

Head directly to the Amazon Cyber Monday Deals page to start shopping, and see a few of our top outdoor picks on Amazon below for some gifting inspiration. Make the outdoorsy people on your list ecstatic this holiday season.
---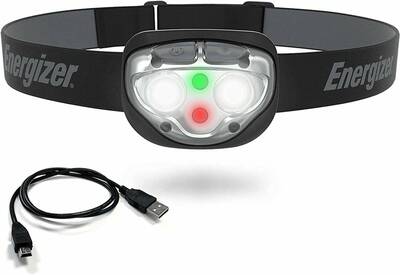 Energizer has a few different headlamp models on Amazon, but we like this one the best. Not only is it more rugged for outdoor settings than many others, but it is also rechargeable for sustainability. The brightness is enviable at 400 lumens, and the option of 3 different colored lights will come in handy.
When you're camping and want a lower-power red light for reading without keeping your tent mates up, this is a great and affordable option. The headlamp is also water resistant for any inclement weather that may turn up.
See the Energizer LED Headlamp
---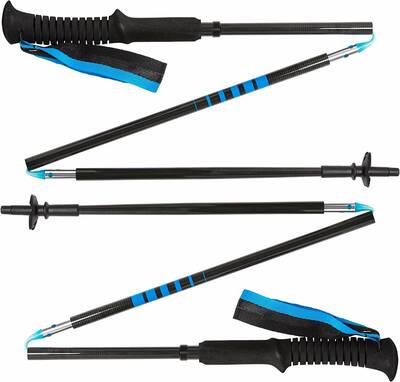 These Black Diamond poles are worth every penny — and they're a great gift idea for the hikers, backpackers, and skiers in your life. Made from lightweight yet durable carbon fiber, these poles are sure to be reliably strong and durable. The folding design allows them to pack down to a small carry size for when they're not in use, and they can't slip like similar telescoping trekking poles.
See the Black Diamond Trail Back Trek Poles
---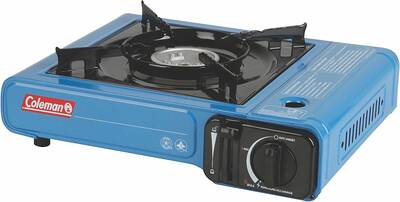 Full-time van lifers and occasional weekend warriors alike love this Coleman stove because it's dependable, portable, and looks great. It's a classic and can be purchased in many fun colors. This stove features a powerful-for-its-size 7650 BTU burner that will be useful for years to come, if not decades. Plus, it's easy to clean. Wins all around.
See the Coleman Portable Butane Stove
---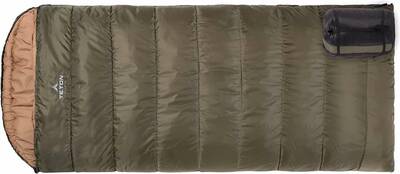 The warmer, the better when it comes to a kid's first hiking excursion. Many outdoor enthusiasts have warm memories of bundling up together with their family under a large sleeping bag, and the TETON Sports Celsius XXL Sleeping Bag can be that for you and your family. It's big and comfy, so it's perfect for those camping night snuggles. And it comes with a lifetime warranty to boot!
See the TETON Sports Celsius XXL Sleeping Bag
---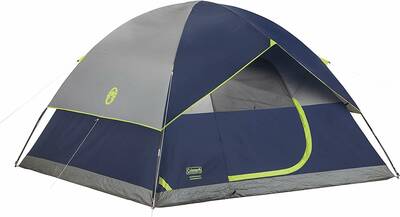 The tent is often one of the more expensive pieces of outdoor gear, but it doesn't have to be. Coleman knows how to make a good tent and keep prices low. The Coleman Sundome 3-Person Tent is going to be more than capable of providing protection from the elements at night. There's a reason Coleman has been making many staples of outdoor gear for decades, and this no-fuss, functional, and fashionable tent is just another example of that.
---
All images courtesy Amazon, All Rights Reserved.
Backpackers.com Affiliate Policy: This guide contains affiliate links, which help fund our website. When you click on the links to purchase the gear, we get a commission, and this goes a long way to creating guides, gear reviews, and other excellent content.