Heading out to enjoy the great outdoors this Memorial Day weekend? Make sure you're stocked up on the hiking, camping, and backpacking supplies you need. If you order from Amazon Prime today, you'll get your order delivered to your doorstep before your trip begins.
These are the best deals on outdoor recreation gear and supplies that Amazon has to offer for this upcoming holiday weekend.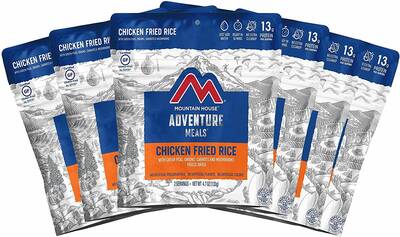 Mountain House Adventure Meals have become a lightweight camping and backpacking staple. These hearty freeze-dried meals will fill your belly and provide the energy you need to keep moving forward down the trail.
Select meals are on sale right now up to 20% off. Choose from flavors such as chicken fried rice, creamy macaroni and cheese, and spicy southwest-style skillet. Preparation is easy—all you have to do is add hot water to create a delicious and satisfying meal out on the trail.
See the Mountain House Meals
---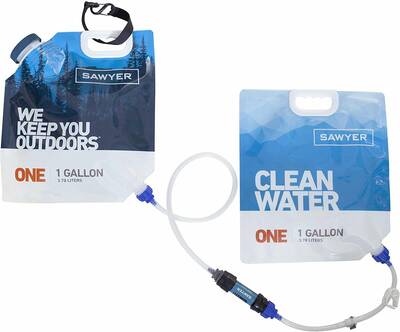 There's nothing more important than having fresh water at hand. The Sawyer Products One-Gallon Gravity Water Filtration System is a two-bag filtration system that filters out all bacteria, viruses, and sediment down to 0.1 microns in size.
This versatile system is capable of filtering all of the water you'll need at a busy campsite, but it's also compact and lightweight, making it a fine option for backpacking trips, too.
See the Sawyer Products One-Gallon Gravity Water Filtration System
---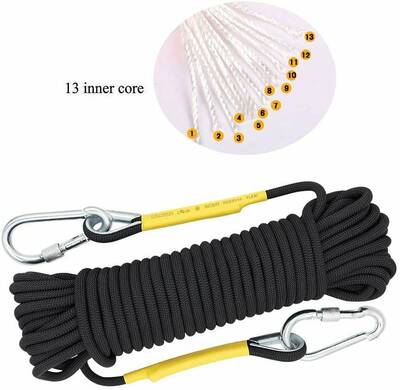 You know what they say—you can never have too much rope. That's especially true when you're setting up for a weekend of climbing. Don't let your day on the rocks get cut short by a lack of reliable rope.
The X XBEN Outdoor Climbing Rope is a static rope that's comprised of 13 whole cores and stainless steel thimbles for the utmost in strength and reliability. There are multiple lengths and colors available to choose from, some of which are more than half-off full retail price.
See the X XBEN Outdoor Climbing Rope
---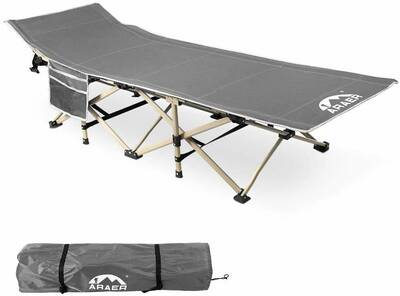 Do you prefer to sleep off of the ground when at camp? The ARAER Camping Cot is a heavy-duty and stable cot that can hold up to 450 pounds of weight.
Stay out of the dirt and above the night's critters with this foldable camping cot. The steel tubing and non-slip feet create a solid foundation for the breathable 600D Oxford fabric that'll support you while you sleep. The raised headrest and side storage pockets provide additional comfort and convenience not commonly seen on other cots.
See the ARAER Camping Cot
---
Among the top-selling women's backpacking backpacks, the Osprey Aura 65 has solidified itself as one of the best options for women who want to wander the wilderness.
This comfortable and functional backpack is fitted with an Anti-Gravity suspension system that balances the weight of the pack so that you can hardly feel it. This pack can hold 65 liters of volume and up to 50 pounds of weight, though it only weighs 4.3 pounds itself.
See the Osprey Aura 65 Women's Backpack
---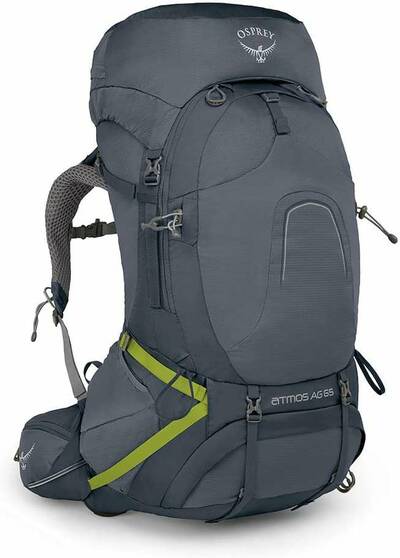 The Osprey Atmos 65 Men's Backpack has all of the same technology and renown as the women's Aura. It's a great choice for those who value comfort and storage in a backpack.
From the removable top dual-zippered lid to the Stow-on-the-Go trekking pole attachments and large front mesh pocket—the storage and organization options are seemingly endless. No matter how much you decide to carry, this pack's compression straps will lock it all down tight and the breathable mesh back support is sure to keep you cool while you hike.
See the Osprey Atmos 65 Men's Backpack
---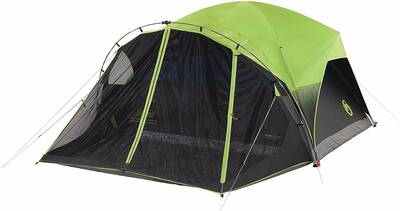 The Coleman Dome Tent is a great choice for families or small groups of friends. There is plenty of space to stretch out, especially with the addition of the exterior screen porch. The 4-person version measures 9 feet by 7 feet across the floor with nearly 5 feet of interior height. The 6-person version is 10 feet by 9 feet, which is wide enough to fit two queen-size air mattresses side-by-side.
This tent features Coleman's innovative Dark Room Technology that blocks out 90% of sunlight to reduce heat in the tent, and it also sets the stage for dimly lit midday naps. Additionally, this tent is wonderfully weatherproof with welded seams, a tub floor, and a sturdy rainfly. Your whole crew will enjoy camping in this deluxe tent.
See the Coleman Dome Tent
---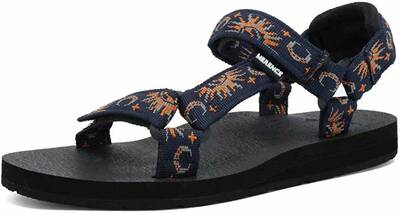 CIOR has an array of water shoes and sandals on sale right now for women, men, and children. Here, we're featuring the women's sport sandals, though you'll find dozens of different shoes at a discounted price right now if you follow the product link to the CIOR Amazon store.
Designed for comfort, support, and style, CIOR active outdoor footwear is the perfect choice for those who want quality slippers and water shoes at an affordable price. And now that most models are on sale, the value is even better! Grab a pair while the deal is on!
See CIOR Water Shoes and Sandals
---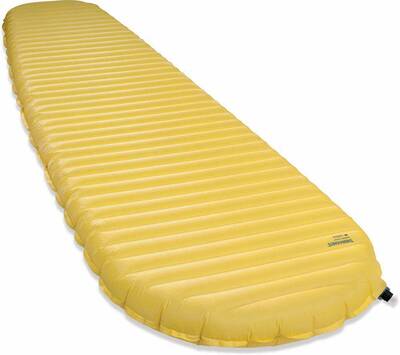 Considered by many to be the ultimate in ultralight sleeping pads, the Therm-a-Rest NeoAir Xlite weighs about as much as a handful of feathers yet is a surprisingly comfortable and warm bed to sleep upon.
No matter whether you're backpacking or car camping, the Xlite is a solid choice if you want to keep your gear as compact and as light as possible. With an R-Value of 4.6, this mattress is sure to keep you cozy, and with 2.5 inches of inflatable loft, you'll have plenty of separation from the cold, uneven ground.
See the Therm-a-Rest NeoAir Xlite
---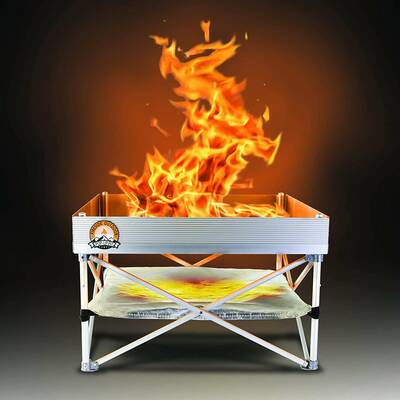 The Pop-Up Fire Pit is a portable fire pit that is quick to set up or tear down, easy to transport, and is Leave No Trace-friendly.  The 24″ by 24″ dimensions of this fire pit make for a versatile space where you can build a large fire, reduce it down to coals, and cook meals over radiant heat.
By keeping your fire off of the ground, you'll be reducing the impact on the local environment. The fabric heat shield prevents your fire from burning the ground beneath it, and the steel Fire Mesh holds all of your wood, coals, and ashes together in one place for easy cleanup.
See the Pop-Up Fire Pit
---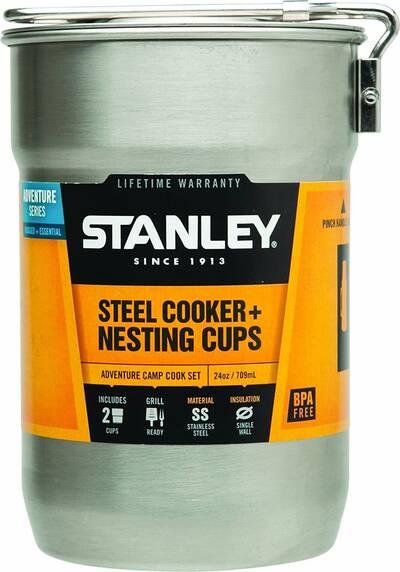 Lightweight, compact, and built for life, the STANLEY Adventure Camp Cook Set is a simple, yet functional collection of campfire cookware tools that'll get the job done for years to come.
Within this stainless steel cook set is a 24-ounce kettle that can be used to boil water or cook meals right in the campfire. This kettle features a foldable handle and a venting lid, and inside are two cups capable of holding hot or cold food and drinks.
See the STANLEY Adventure Camp Cook Set
---
All images courtesy of Amazon, All Rights Reserved.
Backpackers.com Affiliate Policy: This guide contains affiliate links, which help fund our website. When you click on the links to purchase the gear we get a commission, and this goes a long way to creating guides, gear reviews, and other excellent content.