We adventurers always need gear, whether we are upgrading, replacing, or trying something new. So it's a beautiful thing when the gear we like is on sale. Serendipitous, in fact.
Lucky for us, it's Amazon Prime Day!
Prime Day deals for 2023 are exciting and feature deep savings of up to 55%! We've perused Amazon's long catalog of awesome outdoor gear to find you some of the best gear finds to grab this Prime Day. From hydration to gear maintenance and everything in between, you're likely to save on some outdoor equipment you need this Prime Day.
Get ready to gear up! Grab something for yourself and something for a friend, and get ready for a fun time this summer.
Not a Prime subscriber? Start your free trial of Amazon Prime to get the best deals. Then, shop all of the outdoorsy Prime Day deals. See some of our favorite selections below.
Amazon Prime Day Outdoor Favorites
---
If sleeping on the ground isn't something you're vibing with this summer, Coleman's Trailhead II Camping Cot is a wonderful solution to keep you camping. This cot elevates you a few inches off the ground and provides breathability and air circulation for those hot nights.
This cot sets up and breaks down in a simple manner and provides a level of comfort that even the most glamorous campers can appreciate.
See the Coleman Trailhead II Camping Cot
---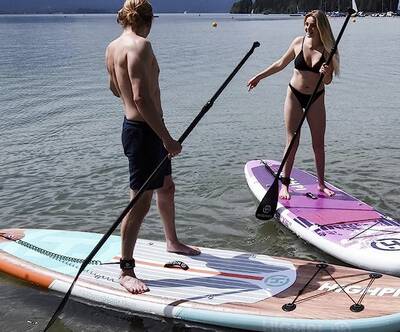 Highpi's Inflatable Stand Up Paddle Board Kit has everything you need to get out on the water this summer. This kit comes with a stand up paddle board, a paddle, an air pump, a dry bag, a safety leash, a repair kit, a removable fin, and a handy dandy backpack to carry it all in!
We like this SUP because it's burly yet lightweight and is backed by a one-year warranty. Plus, the curated kit is really nice if you're just getting started with this activity.
Highpi Inflatable Stand Up Paddle Board Kit
---
Whether you're trail running, hiking, or just doing some meadow meandering, hydration is pretty darn important. But carrying a lot of water can be a pain in the back! That's why we love the LifeStraw Collapsible Filtration Bottle.
This is a lightweight, soft bottle that you can scoop up lake or stream water with. After the water has been scooped, simply screw on the top and drink! The top of this bottle has LifeStraw's dependable water filtration system attached, so you know you're sippin' on good, clean water.
See the LifeStraw Collapsible Filtration Bottle
---
Even in the heart of summer, it can get very chilly outside at night! If you plan to camp or have some alpine starts, HotHands Hand Warmers can make a huge difference in your enjoyment of chilly mornings.
Sometimes gloves or mittens simply are not enough, and external heat is the solution. They're also great to tuck into your socks to warm your feet!
Pro tip: if you are bringing a newbie to the outdoors on an adventure this summer, surprise them with some HotHands Hand Warmers! It will make the mornings a little easier.
---
This one is for all the camp chefs! The GCI Outdoor Slim-Fold Cook Station is a car-camping staple. Not only is it a stable place for your two burner, it's also got shelving for all of your camp cookery and supplies.
If you're tired of digging around in camp boxes for that spatula and want to step up your outdoor cooking game, a small cook station is the most effective way to accomplish that.
See the GCI Outdoor Slim-Fold Cook Station
---
Jetboil is one of the top outdoor cooking brands out there, and for good reason! They make a reliable and easy-to-use stove system. The Zip Camping Stove Cooking System is perfect for making meals at camp and backpacking. It comes complete with a stove, stand, pot, and lid.
Jetboils are great because they boil water in a… dare we say… zip! This cooking system weighs in at 10.6 ounces, and all of it stashes nicely into the pot to save room in your backpack.
See the Jetboil Zip Camping Stove Cooking System
---
Most camp chairs are small. This camp chair is big! Kelty's Loveseat Double Outdoor Camp Chair seriously elevates the whole furniture for camping thing. Now you can snuggle your sweetie (or pups!) by the bonfire all evening long!
We often hear how creature comforts are such wonderful things during outdoor adventures, and this loveseat is basically the most creatury of creature comforts.
See the Kelty Loveseat Double Outdoor Camp Chair
---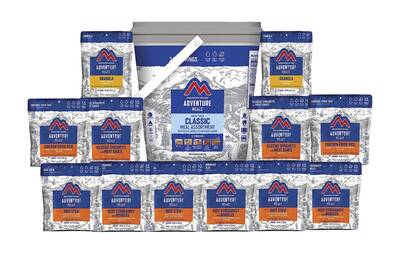 A whole bucket of backpacking food?! Yes, please! The Mountain House Classic Bucket is a collection of 12 dehydrated meals that are staples to any outdoor enthusiast's meal plan. The Bucket is a great way to meal prep for a big trip or a few smaller ones. Simply open the bucket, grab a few meals, and you're set!
The Classic Bucket is full of Mountain House's most popular meals, including the all-time favorite: beef stroganoff with noodles. Sometimes it's nice to not put a lot of thought into curating the perfect backpacking menu. Thanks to the Mountain House Classic Bucket, you don't have to!
See the Mountain House Classic Bucket
---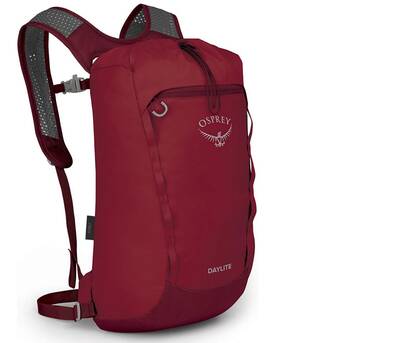 Osprey's Daylite Cinch Daypack is the perfect backpack for short summertime adventures. It weighs in at just over 12 ounces and boasts a 15-liter capacity with daisy chains for external clipping. This is a great daypack for summit bids and riverwalks alike.
Thoughtful features include a sternum-strap whistle, removable hip belt, external stash pocket, and a sustainable build! Osprey makes this backpack in a few nice colors, so you'll be sure to find the perfect pack!
See the Osprey Daylite Cinch Daypack
---
If you take coolers seriously, the YETI Tundra 45 is the top of the top. It's burly enough to handle any outdoor adventure. Better yet, the Interagency Grizzly Bear Committee has certified the Tundra 45 as a bear-resistant food container when used with 2 padlocks (sold separately).
The Tundra 45 has a capacity of 32.9 liters. That's enough room for a 24-pack of cans, some food, and plenty of ice!
---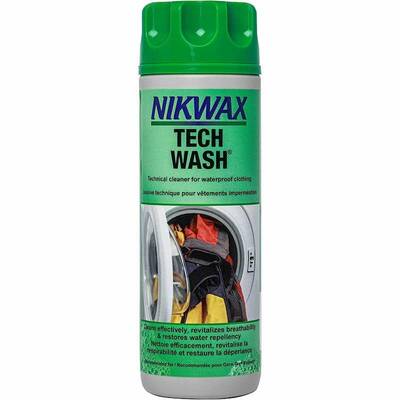 We all love gear — it's why we're here. So, of course, we would be amiss if we didn't suggest some Nikwax Tech Wash to keep your gear nice. A lot of outdoor materials need to be laundered in a special way.
If your Gore-Tex jacket looks like it's seen much better days, but you've never washed it in Tech Wash, you will likely be shocked at how it refreshes even the most used and abused gear! Bring that hard shell back to its prime with a quick spin in the washer.
---
The Vermont Classic is one of Julbo's heritage frames, and they have been around for nearly 125 years! That is where the Classic in Vermont Classic comes in. These frames are popular for outdoor adventures because they are super comfortable to wear.
The leather nose pieces and side shields prevent light from reflecting into your eyes, and the lenses are great for high-elevation rays and big water glare alike! Featuring adjustable arms, you can also really dial in the fit with Julbo's Vermont Classics.
See the Julbo Vermont Classic Sunglasses
---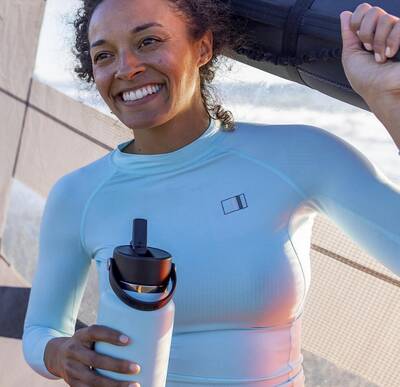 Hydro Flask is a trusted name in insulated water bottles, and we especially love their Wide Mouth Waterbottle. The 32-ounce bottle is perfect for most adventures and will keep your drink cold for 24hrs.
Made from 18/8 pro-grade stainless steel, this bottle will last a lifetime without adding any taste to your drink. The new lid features a sippy straw for easy sippin', and if you plan to use it in the backcountry, most water filters fit on this bottle!
See the Hydro Flask Wide Mouth Waterbottle
---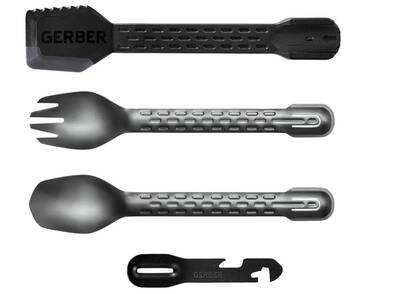 If you spend a lot of time in the wild, it's time to upgrade your utensils! The Gerber Gear ComplEAT Camping Utensils Cooking Tool Set weighs in at under 2.5 ounces and will make feasting outside more enjoyable.
With this set you get a spatula, fork, spoon, bottle opener, serrated package cutter, veggie peeler, and can opener. Plus, the fork can be combined with the spatula to make tongs. This set is the grown-up version of a spork.
See the Gerber Gear ComplEAT Camping Utensils Cooking Tool Set
---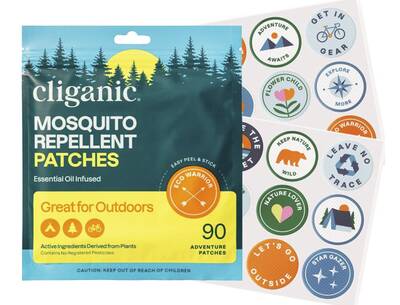 Mosquitos. We all hate em' and wish they'd leave. So, needless to say, we love these Mosquito Repellent Stickers from Cliganic. These stickers are a natural alternative to DEET and other bug repellents that contain strong toxins.
Mosquito Repellent Stickers are a great way to get the kiddos excited to go outdoors as well, which is a fantastic thing. These stickers are meant to stick on your clothing, and they can be reused for up to about 8 hours.
See the Cliganic Mosquito Repellent Stickers
---
All images courtesy Amazon, All Rights Reserved.
Backpackers.com Affiliate Policy: This guide contains affiliate links, which help fund our website. When you click on the links to purchase the gear, we get a commission, and this goes a long way to creating guides, gear reviews, and other excellent content.