Foot maintenance can often be overlooked in personal care routines, which is a mistake considering the impact foot health has on everyday life and many of the activities we enjoy – especially for all of us outdoor adventurers!
Interesting facts about your feet:
During your lifetime, it's estimated that you'll walk approximately 115,000 miles – enough to circle the earth on foot over 4 times
1/4 of all the bones in your body are in your feet
The feet have more sensory nerve endings per square centimeter than any other part of your body
It is estimated that over 1/3 of the adult population has bunions (with women having 2x more prevalence than men)
The Achilles tendon is the longest and strongest tendon in the body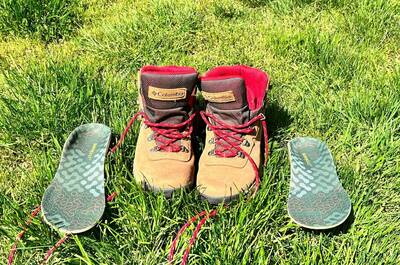 Top Brands that Focus on Foot Care
SUPERFEET, the industry-leading insole maker, truly understands the importance of keeping your feet healthy and happy. The ADAPT Hike Max Insoles are a must-have for any outdoor adventurer looking for some additional support and comfort in their hiking shoe or boot.
ADAPT Hike Max Insoles Key Features:
Adaptive Comfort TechnologyTM— patented design flexes with you, adapting your footwear to the way your feet move
MoisturewickTM for improved wicking and breathability, plus odor control
Energizing heel cushion disperses impact and reduces vibration to minimize fatigue
High rebound forefoot pad helps maximize energy return and maintain big toe flexibility during propulsion
Two layers of AerolyteTM comfort foam help your feet relax inside your shoes & provides extra protection on rough surfaces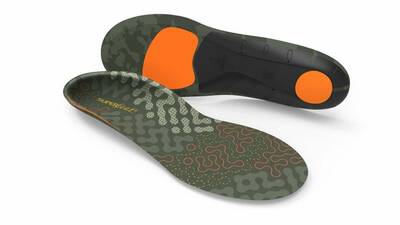 ICEBREAKER inspires customers to wear natural fibres with their new plant-based fabrics and merino lines. We are big fans of their high-performance merino wool hiking socks with added stability and support.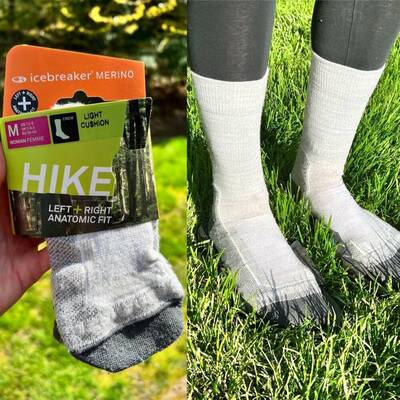 Hike+ Crew Sock Key Features
Anatomical toe box for unique left and right fit
Achilles support keeps your socks in place
Reinforced heel and toe for durability
Seamless toe to reduce bulk and prevent blisters
Comfort cuff wide welt
MIRAFLORA NATURALS has proven to help calm inflammation, soothe aches and pains, and heal cracked skin. Their luxurious CBD Body Butter is like a facial for your feet. Whether you're commuting to work or climbing the world's tallest peaks, your feet get you where you want to go, one step at a time.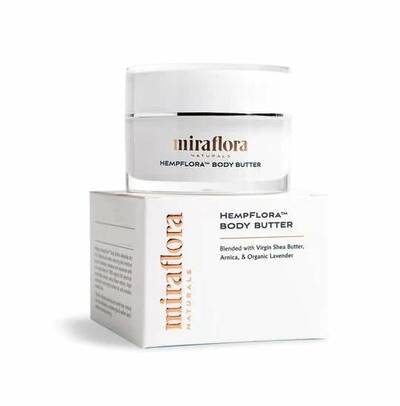 Blended with arnica flower, virgin shea butter, extra virgin coconut oil, lavender extract, and our own USDA-certified organic CBD sourced from their hemp farm in Boulder, Colorado.
We cannot stress the importance of foot care enough, so be sure to check these products out and treat yourself!
---
Backpackers.com Affiliate Policy: This article may contain affiliate links, which help fund our website. When you click on the links to purchase the gear we get a commission, and this goes a long way to creating guides, gear reviews, and other excellent content.