The new year is the best time for sales. The holiday shopping barrage is over, retailers need to clear warehouse for new inventory, and brands are busy launching brand new gear.
That means, for you, it's time to grab what you've always wanted at a seriously discounted price. Backcountry runs its Winter Semi Annual Sale every year around this time, and the discounts are kind of mindblowing.
Our staff hand-picked the products below, some of which have won our most coveted awards! We listed everything in order of discount — get these while they're available!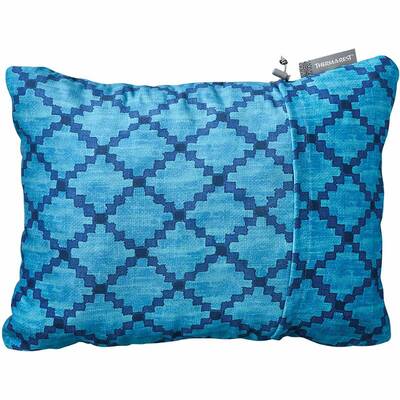 Therm-a-Rest's Compressible Pillow is a no-frills sleeping companion that will make sure you get good rest in the wilderness. Whether it's for a camping trip, backpacking trek, or just a long car ride, the Compressible Pillow works. The pillow is made of cut up memory foam, which compresses to the size of a burrito when rolled up, and expands to a generously-sized pillow (even as a "Small") when fully expanded. Cozy face fabric and a bomb-proof design make it an easy choice in the competitive pillow market.
Best for those that like a flatter pillow. At this price, it can't be beat.
See Therm-a-Rest Compressible Pillow
---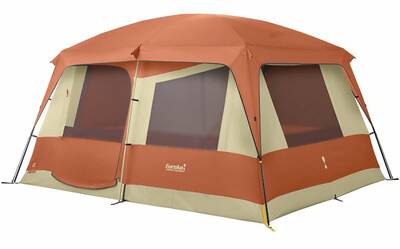 For those who love to car camp: the Eureka Copper Canyon is an impressive, budget-conscious tent that has everything you need. It's also palatial in size, and can fit two whole families if necessary.
This tent is not for the weight conscious, and works best when setting up a home base for many days or weeks on end. That said, it's still easy to set up, has a 7-foot standing height, and a removable divider curtain that allows you to create a two room shelter.
The fly protects you from light rain, and there's plenty of interior organization.
At 50% off, you could have the true family camping tent for a bargain.
See Eureka Copper Canyon 8
---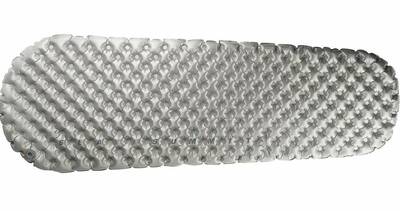 The Sea to Summit Comfort Plus Sleeping Pad is impressive. It uses a number of proprietary methods from Sea to Summit, including the unique egg-carton-esque baffles (called Air Sprung Cells), which create a very even, comfortable surface.
It actually inflates on two separate sides, allowing for excellent custom firmness and a failsafe in case one side pops (but it probably won't). It's made with high quality 40D ripstop nylon, and has won our award for Premium Pick sleeping pad for backpackers.
Not ultralight, but impressively designed for the comfort. At half off, there's not a better high-comfort sleeping pad around.
See Sea to Summit Comfort Plus
---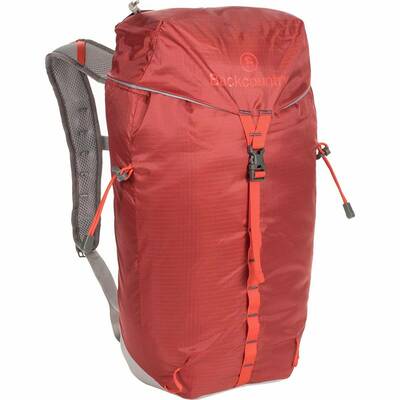 The Backcountry Lightweight 22L Pack is a simple, functional pack for peak summiting and casual day hikes. It's made of highly durable 75D PU ripstop fabric, has an internal sleeve for a hydration bladder, and mesh-padded shoulder straps.
What we love about the Backcountry Lightweight is the padded back panel —  most quick and light packs like this don't have one, and it makes carrying a bit more weight much more comfortable. There's enough room to store a day's worth of snacks and a light shell here, and the whole thing packs down small when you're not using it.
Take a hefty percent off the Backcountry Lightweight 22L pack!
See Backcountry Lightweight 22L Pack
---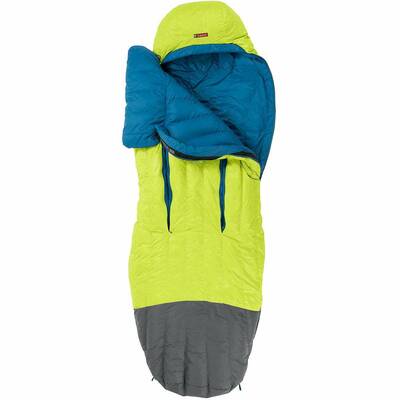 The NEMO Disco and Rave are sleeping bags that defy the "mummy" concept. NEMO created the "spoon" bag design, which is wider in the shoulders and footbox, to help backpackers sleep on their sides and stomach, as many of us do naturally.
The Disco 30 and Rave 30 are down bags made with 650-fill, responsibly sourced duck down, and they have unique "Thermo Gills," basically zippers along the front that allow you to adjust temperature in the night. Zip them open if you're warm, closed if you're cool. These bags are made with high quality 30D nylon ripstop fabric, have a waterproof footbox, and built-in pillow storage in the hood. They weigh about two and a half pounds and are warm down to 30 degrees, so get these for 3-season backpacking,
If you feel trapped by mummy bags, the Spoon bag is one of the best options out there. And the Disco 30 is 45% off, which makes this much more affordable. The Rave is 40% off.
See Men's NEMO Disco 30
See Women's NEMO Rave 30
---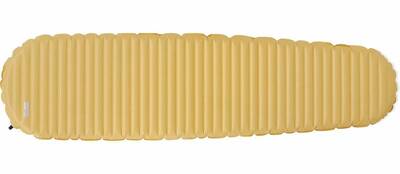 The Therm-a-Rest NeoAir XLite is perhaps the most well-known backpacking pad on the market. It helped to usher in the sub-one-pound sleeping pad market, which is highly competitive today. It has an impressive R-Value of 3.2, which means it'll keep you warm throughout shoulder season, is made of surprisingly strong 30D ripstop nylon, and weighs a pound. It has won our Classic Pick award for Ultralight Backpackers.
This pad has been used by hundreds of thru-hikers, and remains the pad upon which to compare all other ultralight backpacking pads. At 44% off we can't see a reason not to get it, if you're looking for an ultralight pad.
See Therm-a-Rest NeoAir XLite
---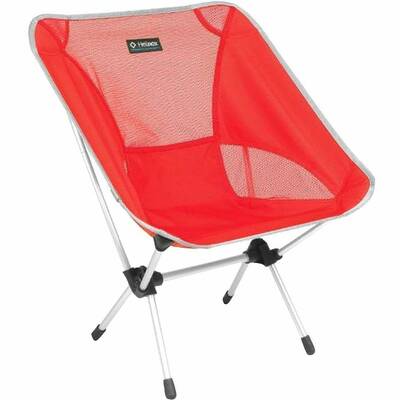 The Helinox Chair One is a collapsible, lightweight camp chair. It is built for anyone who ever sat around camp, but didn't want to lug a massive chair that took up space in the car or backpack. The seat itself is made of nylon and mesh, and gets fitted to the aluminum chair body during assembly.
It's got a deep, comfortable sit, and packs up in just a few seconds. At two pounds, you can take the Chair One backpacking, but it also works for car camping, festivals, or kids sports events.
See Helinox Chair One
---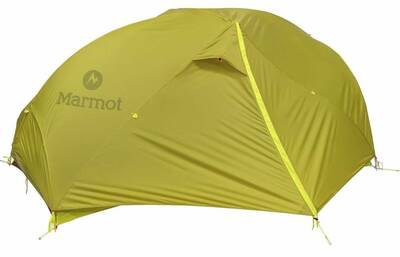 Marmot makes some uniquely shaped tents, and the Force 2P is no different. It's a backpacking tent designed with a little more space in mind. You get 29 square feet of space, which is more than enough for two people to sleep side by side. So many "two-person" tents these days barely have room for that — not so with the Force.
It has two side doors and vestibules, uses a DAC NFL pole system, is completely freestanding, and uses 30D nylon ripstop material. There are two unique poles at the top and bottom of the tent that help to stabilize it and give it more optimal volume than many other tents, and the whole thing weighs 3.5 pounds.
It's now 30% off — a great price for a high end backpacking tent.
See Marmot Force 2P Tent
---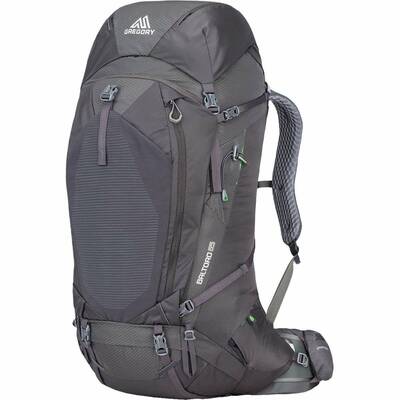 Gregory makes some of the most comfortable, comprehensively featured backpacking packs on the market. The Baltoro (men) and Deva (women) lines are their premium offering, and they are rarely on sale. We've awarded the Gregory Baltoro our Premium Pick backpacking pack for a number of years, and love the depth this product offers.
These packs have a U-Zip for easy access during backpacking or international travel, impressive organization for sleeping bags, tents, trekking poles, and exterior items in the mesh pocket. The included bladder holder doubles as a day pack, and it comes with a rain cover.
The best part, though, is the Response A3 suspension system, which can be custom fitted to your torso, and carries heavy loads like a dream. These packs are rarely on sale.
See Men's Gregory Baltoro 65
See Women's Gregory Deva 65
---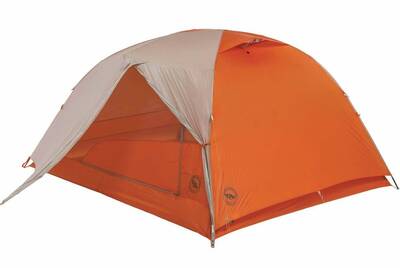 The Big Agnes Copper Spur HV line of tents has some mystical quality to it — they are some of the lightest, most durable, incredibly well-thought out backpacking tents on the market. We awarded the HV UL2 (the slightly smaller brother to the UL3), our Premium Pick award for backpacking.
The Copper Spur HV UL3 is bigger, and, if you like lots of space for backpacking with a family, better. The entire tent is about four pounds, and it sleeps three medium-sized adults fairly comfortably. Two and a dog can fit cozily, or parents and small children.
The bells and whistles are endless: there are two doors and vestibules, a hubbed DAC Featherlite NFL pole system, mesh interior pockets, reflective webbing on the outside, a full rain fly, and 44 square feet of livable space.
Because of these bells and whistles, you pay a premium. These tents are rarely on sale.
See Big Agnes Copper Spur HV UL3
---
This article is sponsored by Backcountry.com. All images courtesy Backcountry. 
Backpackers.com Affiliate Policy: This guide contains affiliate links, which help fund our website. When you click on the links to purchase the gear we get a commission, and this goes a long way to creating guides, gear reviews, and other excellent content.