Whether you're going on an epic overnighter or a multi-day backpacking extravaganza, it's a good rule of thumb to carry some variation of the 10 essentials in your backpack. Over the years, backpacking essentials have transformed from an itemized list of exact items to a more generalized list with lots of gear to choose from based on your adventure.
Ideally, you will always carry these 10 backpacking essentials when you explore the backcountry:
Navigation
A light
First aid supplies
Sun protection
A utility knife
A way to start a fire
Shelter
Extra food
Extra water, and
Extra clothing.
Safety is key for fun adventures, and by carrying the 10 essentials for backpacking, you cover most bases where safety is concerned. With the help of this backpacking essentials gear guide, you'll be all set to handle anything nature throws your way.
Without further ado, check out our recommendations for backpacking essentials below!
10 Backpacking Essentials
---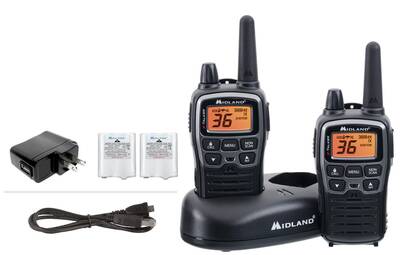 A two-way radio is an epic backpacking tool and a very simple way to have communication and the ability to contact search and rescue. The Midland X-Talker Two-Way Radio offers an impressive battery life, three-year warranty, 121 privacy codes, and clear, crisp communication with easy button access plus eVOX hands-free operation.
The range on this system is excellent at up to 38 miles! You also can get weather updates on this system with Midland's Weather Scan. If you plan to have a long backpacking adventure, this system has high/low power settings that allow you to seriously extend the radio's battery life.
Currently, Midland is running the Fall Into Savings sale through 9-1-2023. Get $100 off when you spend $500 or more. Use code: TRAIL
See the Midland X-Talker T71VP3 Two-Way Radio
---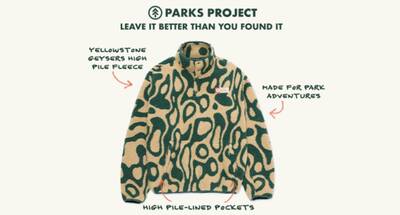 When you pack extra clothing, you'll certainly want to add a nice warm layer. The Yellowstone Geysers High Pile Fleece from Parks Project is a perfectly cozy layer. This fleece is thicker than ever, featuring two high pile-lined pockets, elastic cuffs, and an elastic waistband to keep you toasty.
The Yellowstone Geysers Trail High Pile Fleece is made from 100% GRS-certified recycled polyester sherpa, perfect for park adventures.
What's more, Parks Project has given back over $2,500,000 to U.S. parklands. With each purchase you make, you join their mission to leave it better than you found it!
Right now through 9-21-2023, you can get 15% off with code: PACK15
See the Parks Project Yellowstone Geysers Trail High Pile Fleece
---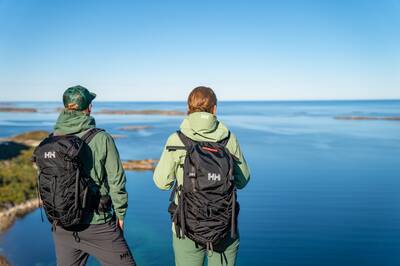 A great backpack can make your adventure a whole lot better. Helly Hansen's Transistor Backpack with Recco is an amazing backpack full of features usually found only in a much larger pack.
The Transistor Backpack can hold 30 liters and weighs in at 900 grams. It has built-in Recco, which is a great safety feature, especially in winter months!
The Transistor has dual ice axe and trekking pole attachments, plus a security pocket with a key clip. It also boasts an added 3D air-mesh ventilation on the back panel for your comfort on the trail. Several eye-catching colors are available.
See the Helly Hansen Transistor Backpack with Recco®
---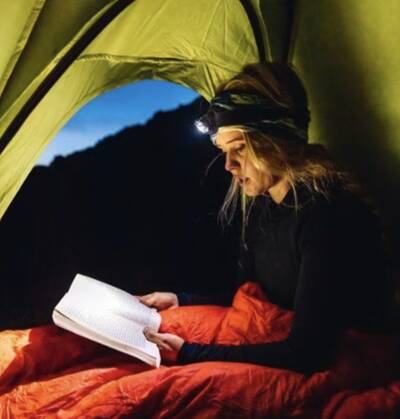 At 1.8 ounces for 325 lumens, BioLite's HeadLamp 325 is a solid pick for a backpacking light source. This headlamp has a great runtime of around 40 hours on low power and 3 hours on high power. It charges via USB, which makes it ideal for backpacking.
This headlamp has a lock, so you do not need to be concerned with it getting bumped on in your backpack. It also has many light modes, including dimmable white, dimmable red, white strobe, and red strobe.
For such a little headlamp, the BioLite HeadLamp 325 packs a big punch, and that's why it's become a favorite of so many adventurers.
---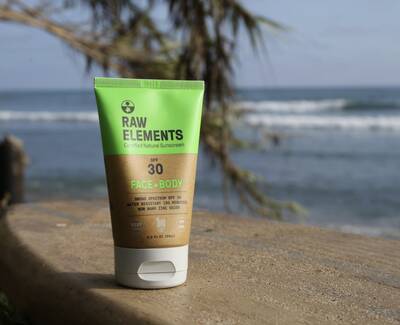 Spending a lot of time outside takes quite a toll on your skin, which is why sun protection is so important. Applying sunscreen is the most straightforward way to keep yourself safe from harmful UV rays. Of course, we want to steer clear of harmful chemicals when choosing the best sunscreen — that's where Raw Elements Face + Body SPF 30 Sunscreen shines very bright!
This sunscreen is reef friendly, an important certification ensuring the planet is being put first. This sunscreen will not poison the ocean or alpine lakes if you take a swim while wearing it.
Sun damage and sun-related injury are serious threats in the wilderness, and a great sunscreen like this one can be an absolute trip-saver!
See the Raw Elements Face + Body SPF 30 Sunscreen
---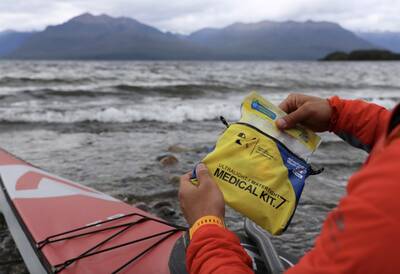 A nice small first-aid kit is a backpacking essential you should always have with you. Adventure Medical Kits has become a top name in the first-aid kit scene, and it's clear why that is. They make ultralight, waterproof med kits with almost everything one might need on an adventure.
The .7 Medical Kit is perfect for 1-2 people having a 1-4 day backpacking trip. This kit is pared down to a weight-saving minimum and contains the most essential supplies. The odds are you will not have to break into your medical kit on a trip. But if you do happen to need it, you will be so grateful to have it!
See the Adventure Medical Kits Ultralight/Watertight .7 Medical Kit
---
Tossing a bit of extra food in the bottom of your backpack is a wise choice. You never know when type two fun might have you spending some extra time in the great outdoors, after all. A dehydrated meal is a good bet for packing extra food. And a classic like Mountain House Chili Mac with Beef is sure to comfort.
This dehydrated meal is lightweight, easy to make, and very filling. Tossing one or two in your backpack is a solid insurance policy to keep yourself fueled if you run into some hiccups in the plan. One package is two servings of 230 calories or 460 calories per package.
See the Mountain House Chili Mac with Beef
---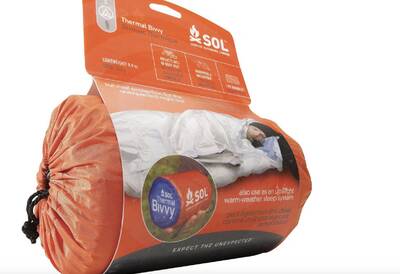 If you're out backpacking, you likely will have a tent. But what happens if you're on a hike that goes wrong or your backpacking tent gets torn during a storm? This is where the SOL Thermal Bivy truly shines. This compact, minimal shelter weighs in at 8.9 ounces and can be used as an emergency sleeping bag or emergency survival bivy.
The SOL Thermal Bivy is windproof and waterproof. The material reflects up to 80% of your body heat back to you. It's reusable and comes with a little stuff sack.
---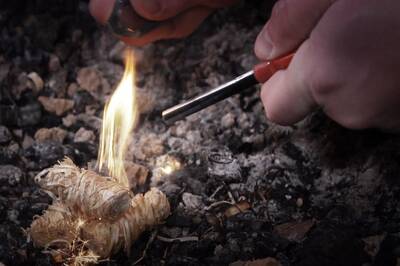 A good fire starter can get you out of quite a few pickles. From keeping you warm to sending up a smoke signal, igniting a little fire can be a lifesaver. Zippo's Mag Strike Fire Starter is a great little tool to get a fire rocking in no time.
Zippo Mag Strike creates an outpouring of sparks to light a fire wherever, whenever. It features a textured grip, triangular body, and sharp blade that allows you to strike with precision and strength. Whether or not you have experience with flint and steel, the Mag Strike makes it easy to get a fire going.
See the Zippo Mag Strike Fire Starter
---
A solid knife can be one of the most versatile tools you'll take into the wilderness. Benchmade's 12002-1 Saddle Mountain Fixed-Blade Knife is an all-around champion when it comes to backpacking.
It is solid, strong, and reliable. It is designed for comfort and control, so whether you're making kindling, opening a tricky meal, or protecting yourself, you will have control over what you're doing.
With a 4.2-inch blade, this knife is just the right size to keep holstered in your pants or tucked in your backpack. Benchmade knives are made in the US and come with a LifeSharp warranty. This means that for the life of the knife, Benchmade will sharpen it for free!
See the Benchmade 15002-1 Saddle Mountain Fixed-Blade Knife
---
Backpackers.com Affiliate Policy: This guide contains affiliate links, which help fund our website. When you click on the links to purchase the gear, we get a commission, and this goes a long way to creating guides, gear reviews, and other excellent content.