This year has been something. We're certain 2020 will go down as a pivotal year in world history, but it has been one of growth and trial for the outdoor industry as well.
We have seen countless new members enter the outdoor community when public lands were the only safe refuge. And we have seen countless outdoor brands hustle to meet consumer demands, start producing PPE, and contribute to the movement to protect outdoor lands.
Whether they have released new products, remain classics in the outdoors, or are fighting for something larger, this list contains the best outdoor brands of 2020.
Enjoy their awesome gear and some incredible discounts for the Backpackers.com community.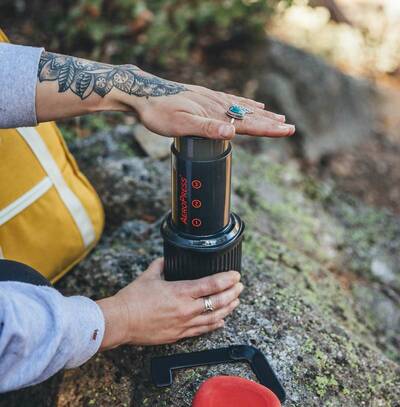 AeroPress is dedicated to helping people make the most delicious cup of coffee they have ever had. The AeroPress Go travel coffee press is engineered to provide all the delicious brewing capabilities of the original AeroPress plus a convenient drinking mug that doubles as a carrying case. It is optimized for traveling, camping, or just going to work by making it convenient and easy to take your AeroPress with you.
---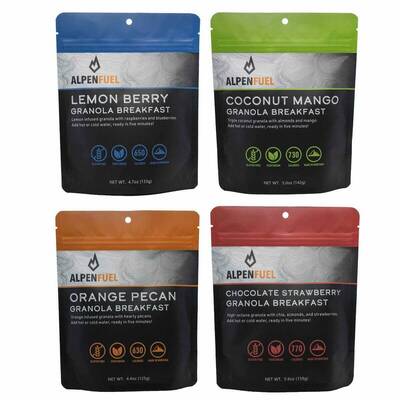 Alpen Fuel manufactures the most convenient and highest calorie backpacking breakfasts on the market. They are also a complete backcountry food resource, stocking meals, snacks and coffee from over 20 brands!
Get 10% off any order at Alpen Fuel with code BACKPACKING10.
---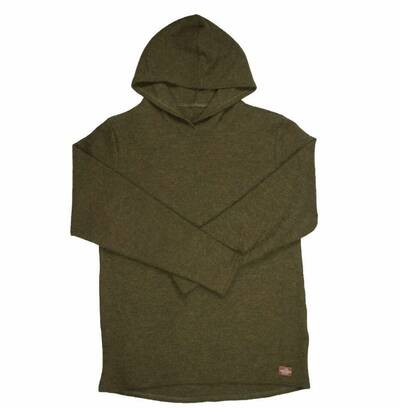 Appalachian Gear Company is an outdoor lifestyle company specializing in performance-based clothing and equipment manufactured in the United States. They combine 45 years in the textile industry with countless miles logged on trails across the country to introduce innovative and environmentally friendly products that provide performance and value. Their All-Paca garments are made from 100% Alpaca fiber and deliver unmatched breathability, comfort, and performance with less impact on the environment than synthetics.
---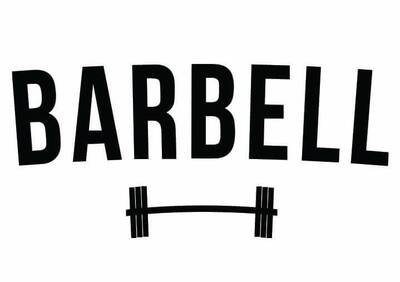 Founded in 2014, Barbell Apparel engineers clothing with athletes in mind. They apply relentless dedication to developing the high performance, flawless fitting clothing that has made them so popular. With rave reviews from World's Strongest Man Martins Licis, to MMA specialists like Chael Sonnen and Joe Rogan, their clothing is built to handle whatever your day demands.
Get 10% off any order at Barbell Apparel with code BACKPACKING10.
---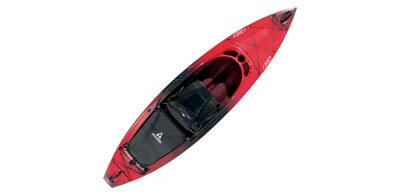 Founded in 1972, Bass Pro Shops is North America's premier outdoor and conservation company. Today, they provide their customers with unrivaled outdoor products, dynamic locations, and excellent customer service.
---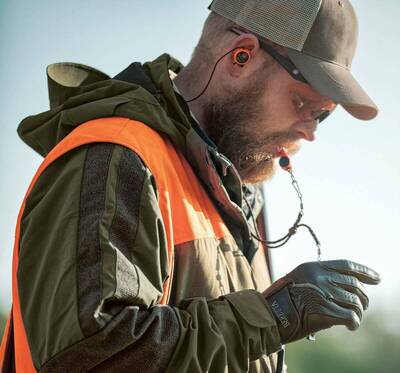 Beretta, established in 1526, is the oldest industrial dynasty in the world, tracing its roots through 15 generations of continuous family ownership. Firearms bearing the Beretta name have been sold for almost 500 years. Beretta manufactures, distributes, and markets a complete line of firearms, accessories, and apparel. Beretta also owns and operates six retail Beretta Gallery stores worldwide.
Get 20% off any order at Beretta USA with code BEST20.
---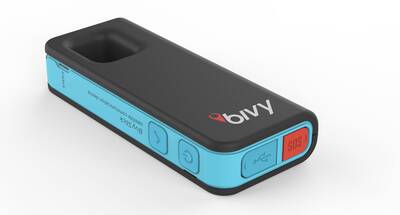 Bivy was founded by Vance Cook, an avid mountaineer, rock climber, outdoor adventurer, and longtime software developer. Vance created Bivy to help people find, track, and share outdoor adventures across the United States with plans to expand Worldwide. Bivy identifies the details, location, and full path of tens of thousands of trails, waterways, and climbing routes and is growing every day with the help of the Bivy community.
---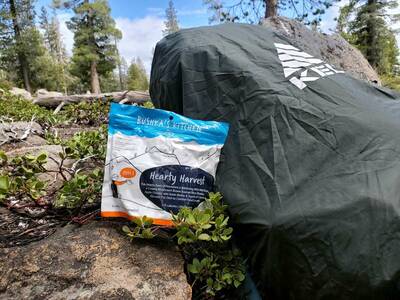 You can't take any risks if you don't give up control. Sometimes the unforeseen can reveal itself as a clearer destination. Bushka's Kitchen was created for the risk takers, the rebels, the journey junkies that just want to live and breathe the outdoors. They make delicious freeze dried meals with real, wholesome ingredients designed to keep you fueled for even the toughest experiences.
---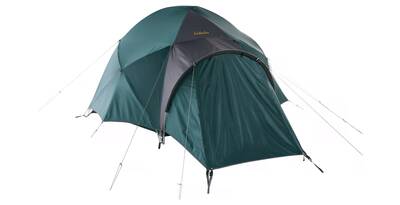 As the World's Foremost Outfitter of hunting, fishing, and outdoor gear, Cabela's has survived, grown, and prospered since 1961. They are known for creating happy and repeat customers as a premier outdoor retailer in the U.S.
---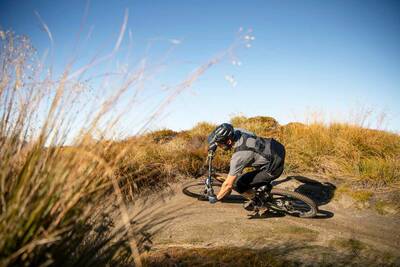 Founded in 1989, CamelBak invented the hands-free hydration category and is the global leader in outdoor hydration. CamelBak continues to reinvent hydration and carry solutions that empower an active lifestyle through award-winning products that include everything from technical hydration packs to reusable bottles.
---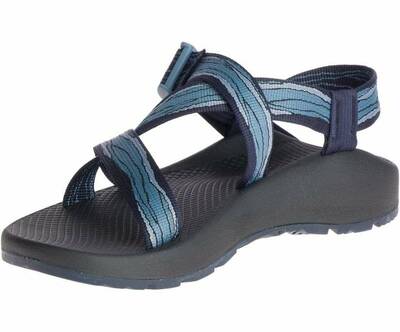 In 1989, a Colorado rafting guide had a vision: To create the ultimate footwear for outdoor adventures in and out of water. He gave it a symbol — the gecko — because of their ability to adapt and thrive in nearly any environment. Then he gave it a name, Chaco. Chaco has redefined the outdoor sandal.
---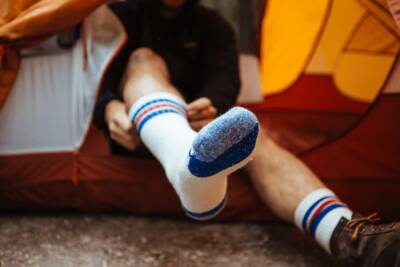 Cloudline socks started with the belief that every adventure starts with your feet. Every sock is made with ultrasoft fine grade merino and knit to be both tough and comfortable. Best of all every pair is made in the USA and backed by a hassle-free lifetime guarantee.
Get 20% off any order at Cloudline Apparel with code BACKPACKERS2020.
---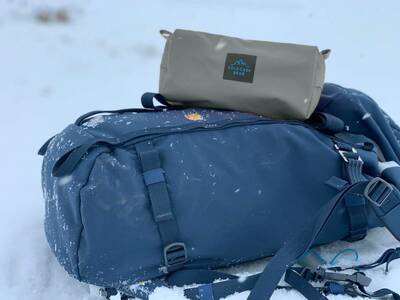 Cold Case Gear makes insulated accessories to protect all your outdoor essentials. Their Made In The USA gear protects your food from freezing or melting and keeps your cellphone from dying on cold winter days. Untether from temperature with Cold Case Gear.
---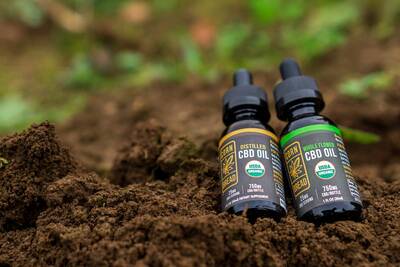 Cornbread Hemp offers USDA organic CBD oils from Kentucky-grown hemp. Their flower-only extraction process makes Cornbread Hemp products cleaner than most other CBD oils. They offer oil, capsules, lotion, and more.
Get 20% off any order at Cornbread Hemp with code BACKPACKER.
---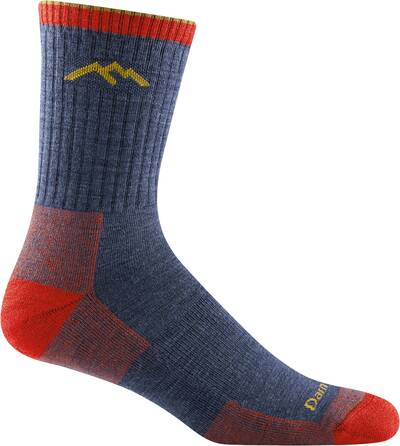 Darn Tough Vermont is an American manufacturer of premium, all-weather outdoor and lifestyle socks backed up by a lifetime guarantee. Darn Tough Vermont's specialty line of socks includes Hike, Lifestyle, Snow, Run, Athletic, Work, Hunt and Juniors' styles.
---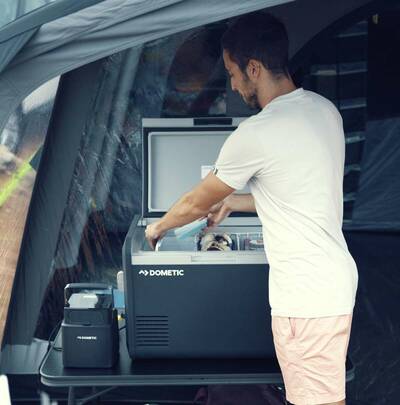 Millions of people around the world buy and use Dometic products. They are RV users, boat owners, truck drivers, campers, and outdoor people. Each segment is part of a growing movement – a longing for freedom and adventure, and a desire to explore the world and to stay away for extended periods of time. We call it mobile living. Their mission is to make mobile living easy.
---
Eagle Creek is an invitation to discover the wonders of humanity and our planet through travel gear. From city parks to exotic destinations, they take pride in equipping you with versatile gear to take you beyond your fears and outside your comfort zone.
---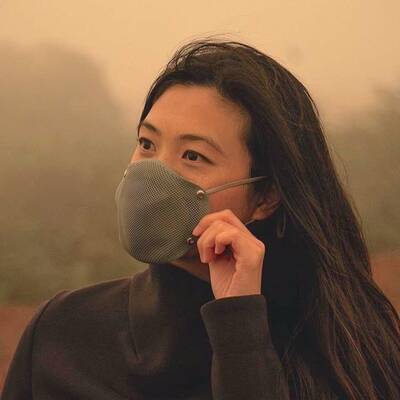 When emergencies happen quality matters. GATA provides high quality bug out bags and gear to help you get through any emergency.
Get 10% off any order at GATA with code Backpack10.
---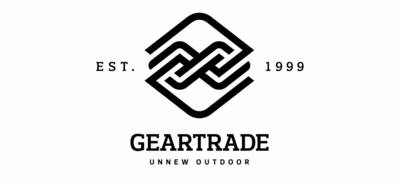 Where adventurists buy and sell the gear they love for the outdoors they need. Because gear belongs in the outdoors, not in a landfill. Wear it Out.
---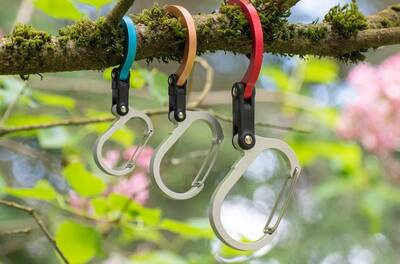 Heroclip weighs practically nothing, hooks on practically anything, and makes up to 60 lbs of gear easily accessible at any time. It's a carabiner, a clip, and a tool that makes it easier to do all the things we already do every day.
---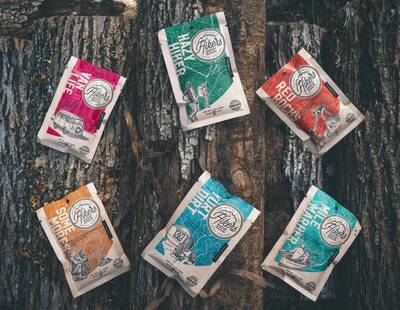 Hikers Brew focuses on creating a sustainable coffee that you'll be proud to take on your next outdoor adventure.
Get 20% off your first order order at Hikers Brew with code BP20.
---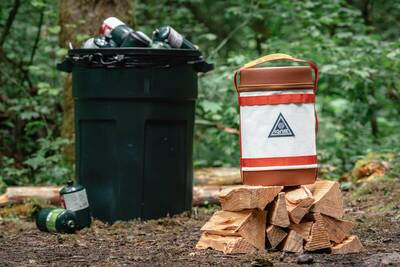 Ignik is a Seattle-based brand committed to improving the sustainability of outdoor heating products. They make high quality, environmentally thoughtful heating products that enable more people to get outside earlier and remain outside longer. Ignik is a proud member of 1% for the Planet.
Get 20% off your first order order at Ignik with code 20OFFIGNIK.
---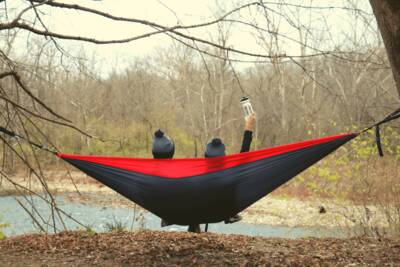 Infinit specializes in 100% natural drink mixes that make nutrition simple — All-in-one hydration and energy blends allow you to reduce your carrying weight and no gel or bar wrappers to litter the trails. Infinit mixes are formulated to be easy-to-digest and curb your hunger so you can go strong and feel good all day.
Get 25% off sitewide using code BACKPACKER25.
---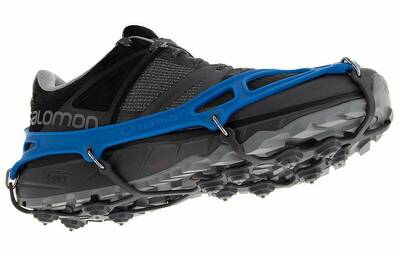 Since 1999, Kahtoola has been making the outdoors more accessible and rewarding by building exceptional products. Kahtoola's flexible footwear traction systems, including MICROspikes®, NANOspikes® and the new cross-terrain EXOspikes® footwear traction, are built to improve safety and performance in wintry locales around the globe. Every product from hiking crampons to running gaiters are thoughtfully designed and vigorously tested at the brand's Flagstaff, AZ headquarters high on the Colorado Plateau.
---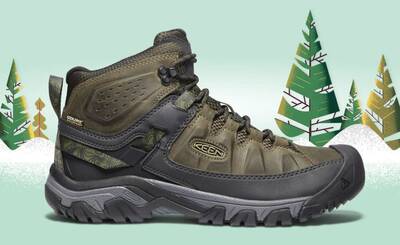 KEEN makes shoes to make a difference. The brand seeks to be a change engine for good business, as cause-leaders and difference-makers in an unapologetic pursuit of their values. They are working to leave the world a better place than they found it. They approach this in three basic ways: Giving Back, Taking Action, and Reducing Impact. And they make great shoes, too.
---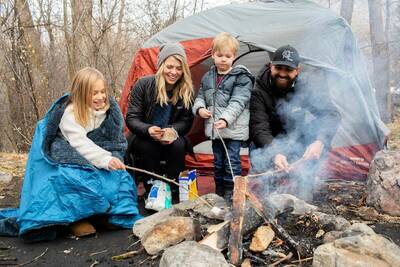 Born in the backcountry of the Wasatch Mountains, Klymit has been challenging the conventional approach to outdoor gear since 2007. The Klymit team designs and tests all of its gear in the illustrious deserts and mountains of Utah to ensure everything is durable, high-quality, value driven and most importantly, comfortable.
Create a Klymit.com membership for free and get 20% off first purchases.
---
The LARQ Bottle uses UV-C LED light to eliminate up to 99.9999% of harmful, odor-causing bacteria and viruses at the touch of a button. The bottle intelligently activates every two hours so you don't have to worry about a stinky bottle. Designed to fit perfectly into your lifestyle, the LARQ Bottle gives you pure water on-the-go, no matter where the adventure takes you.
---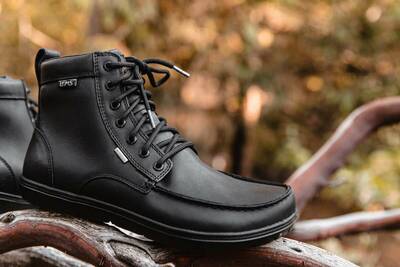 Shoes should be designed using the bare minimum. They should fit the foot's anatomy, while allowing your feet to move like you're wearing nothing at all. Lems makes stylish, outdoor footwear that fits the natural foot.
Sign up for the Lems newsletter for 10% off.
---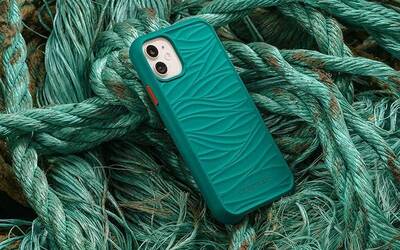 LifeProof is a leader in designing protective cases for your devices, and protecting the earth and oceans. Each WĀKE case from LifeProof is made from 85% ocean-based recycled plastic and $1 of every sale goes to helping our oceans, rivers, and clean water supplies.
---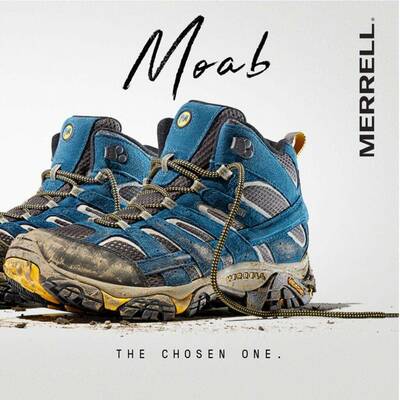 Merrell exists to share the simple power of being outside. They believe the trail is for everyone. Their goal is to provide thoughtfully designed, rigorously tested products that over-deliver on performance, versatility, and durability.
Get 20% off sitewide using code Merrell20.
---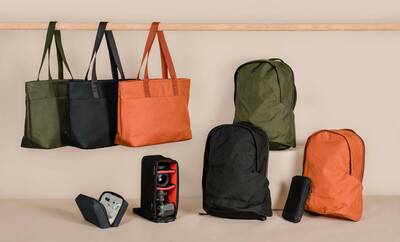 Moment is the next-gen marketplace for creatives. Carrying all of the gear you need to create, work, and travel. Find the gear you need, learn from the creatives you love, only at Moment.
---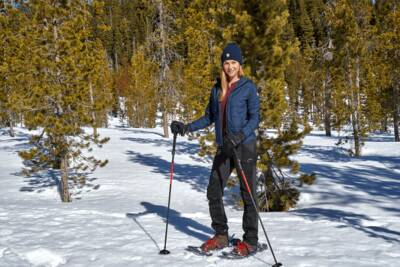 Moosejaw Mountaineering is the most fun outdoor retailer on the planet, according to their moms. They sell the best stuff for hiking, camping, biking, french kissing, skiing, and probably a bunch of other things that end with -ing.
Get 10% off one full price item using code BACKPACKERS. Exclusions apply.
---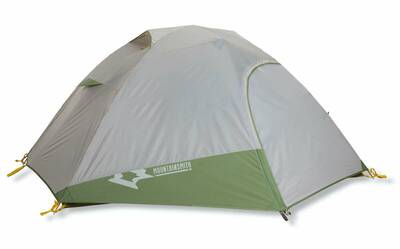 Mountainsmith is committed to building the best-made, most durable and functional packs on the market; unmatched by anyone for their comfort, stability, value and performance in the backcountry. The quality and comfort of all Mountainsmith products – technical backpacks, trekking poles, tents, travel storage systems, luggage, pet products, adventure camera bags, as well as their iconic lumbar packs – set a standard of excellence in the outdoor marketplace.
Get 20% off sitewide using code BACKPACKERS2020.
---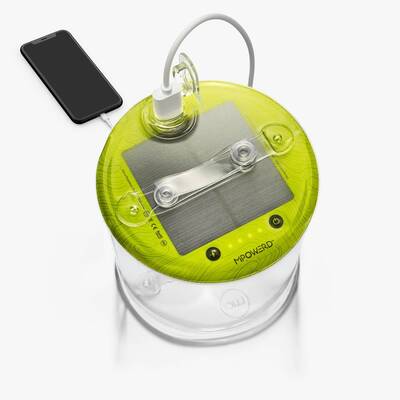 MPOWERD is on a mission to transform lives with thoughtfully designed, clean technology. Their innovative products give people the power of self-reliance — because they believe that everyone deserves to be empowered and inspired regardless of how or where they live.
Get 20% off sitewide using code BACKPACKERS20.
---

Muscle MX is dedicated to enhancing everyone's active life with clean, simple products that you can trust. Our goal is to design the highest quality CBD products that support our customers from head to toe, inside out at a moderate price.
---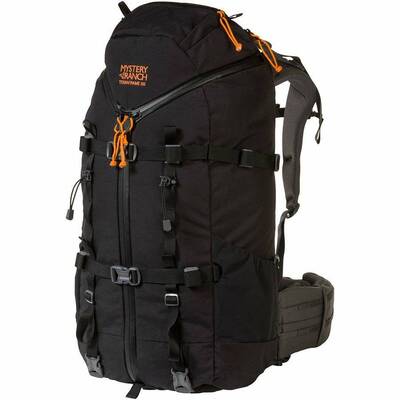 Mystery Ranch is built on a heritage of function, comfort, quality and durability. Since 2000, Mystery Ranch has been manufacturing packs and load carriage systems for military, hunting, wildland fire and mountaineering customers, with a focus on mission-specific designs and hand-built quality. Based in Bozeman, Montana, Mystery Ranch is a global brand with worldwide production and distribution.
---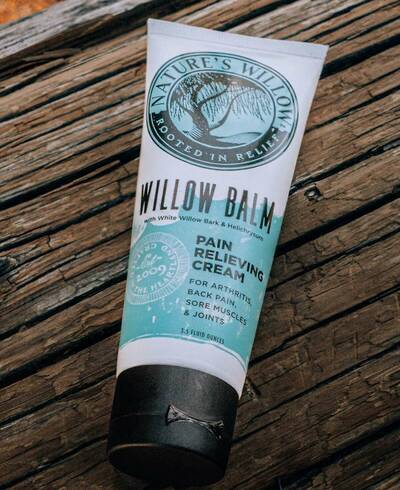 For over a decade, people have turned to the patented formula and natural ingredients of Nature's Willow. Willow Balm provides natural relief for the aches and pains rooted in a hard day's work, while the all-new Nature's Willow Bug Bite Balm provides relief for a bite's itch and pain.
---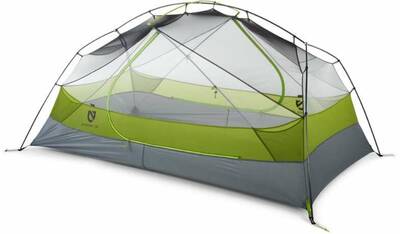 NEMO is founded on a commitment to adventure – to the fearless pursuit of uncharted paths, in everything from the equipment they build to the way they run our business. They believe meaningful adventures are possible for everyone, anywhere. Possible, that is, if you bring the will, the imagination, and the right gear.
---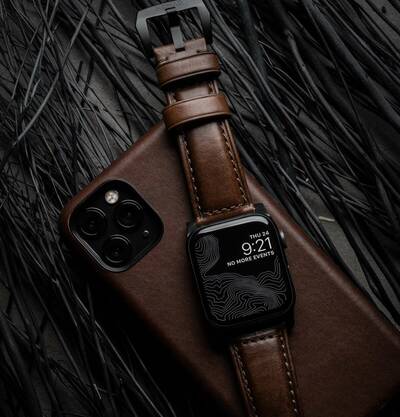 Nomad is a way of being, a design philosophy, a community, and much more. From a single idea – an ultra-portable, minimalist charging cable – they've built out a whole line up of tools for the 21st-century nomad. Along the way, some core values that unite the entire Nomad community have defined everything they do. They value resourcefulness, seeking adventure, and living in the moment. They believe that the smartphone is the 21st century equivalent of the sword: a tool that everyone can wield and change the world with. Consequently, they build products to ensure that your smartphone is there whenever you need it.
Get 15% off full price and in stock items through the end of the year using code BACKPACKERS15.
---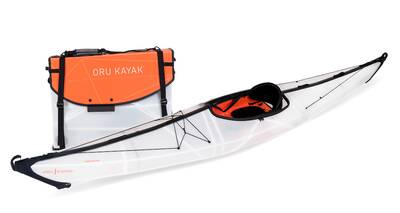 Oru Kayak makes the most innovative, portable boats in the world—a foldable fleet designed with simplicity, freedom and joy in mind. Their kayaks are packable and compact, but they never compromise on durability or performance—and they're as easy on the eyes as they are on the water.
---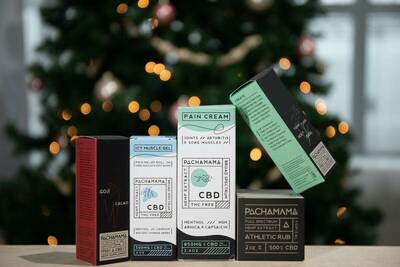 Pachamama is the story of sharing what they have found in CBD – freedom from pain and a deeper connection with nature – so that you may live a life of abundance and share what you have found with others. All of their products are USDA organic, Clean Label Project™ certified, and made in small batches here in Colorado.
Get 25% off sitewide using code BACKPACKERS25.
---

Since 1938, REI has been your local outdoor co-op, working to help you experience the transformational power of nature. They bring you top-quality gear and apparel, expert advice, rental equipment, inspiring stories of life outside and outdoor experiences to enjoy alone or share with your friends and family. And because they have no shareholders, with every purchase you make with REI, you are choosing to steward the outdoors, support sustainable business and help the fight for life outside.
---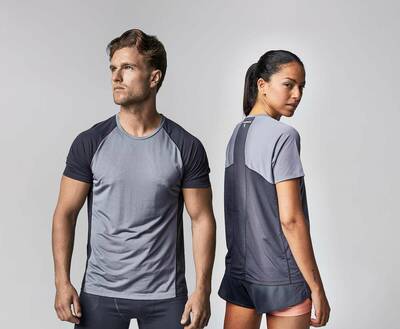 Rockay is a premium sports apparel brand from Denmark with a mission to provide athletes with world-class products while helping the world out of the environmental crisis it is facing. This is done by using recycled materials, sustainable fabrics (such as used coffee grounds), collecting and upcycling plastic waste in the ocean, natural inks, less packaging, and more. Rockay always goes a step further to decrease the impact on the environment and urge for durable products and responsible consumption, while not compromising on the product quality.
Get 10% off in-stock products using code backpackers10.
---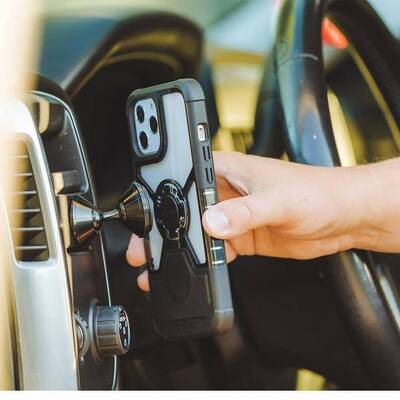 Rokform's cases are military tough but thin and light for everyday use and abuse. Their mounts are discreet, powerful, easy to use and made from high quality materials that are built to last. Their magnetic mounting system is safe for all phones, instantly addicting and works like magic in places you never thought possible.
---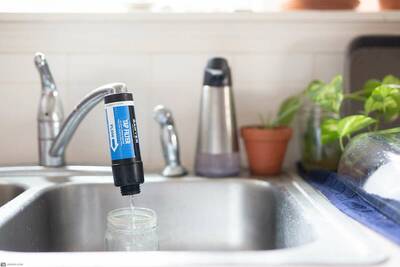 "From the Backcountry to the Backyard, We Keep You Outdoors." Sawyer is an industry leader in water filtration, insect repellent, sunscreen, and first aid. They are proud of their product line and are excited that the same water filters that can be relied upon for outdoor adventures are also being used around the world to bring clean water to families in need.
---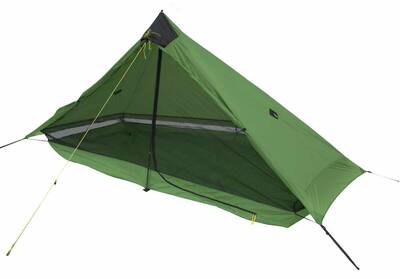 Six Moon Designs is a pioneer in ultralight backpacking gear and is continuously on the cutting edge of innovation in the outdoor industry. For over 18 years they have set the bar for affordable, durable lightweight tents, shelters, backpacks and other accessories designed to get more people outdoors and exploring nature.
---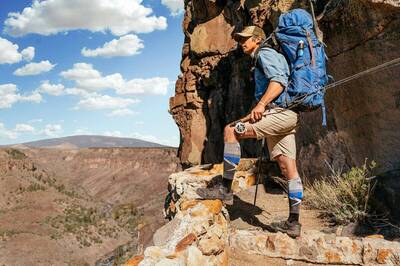 Sockwell stands for wellness. They've combined therapeutic solutions like graduated compression with a custom blend of merino wool to create beautiful, colorful socks that help you "Feel Better in Style." Whether you're on the trail or at the office, Sockwell socks will help energize your step, minimize swelling, and reduce fatigue.
Get 20% off any full-price items using code BACKPACKERS20. (Expires 3/31/21, one use per customer)
---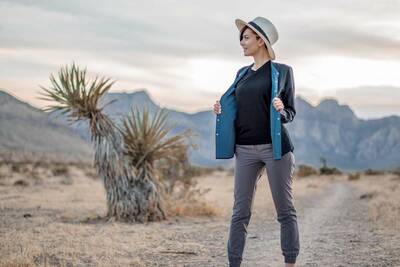 SPLICE clothing is a line of reversible travel clothing to help women pack light and adventure easy so they can focus on the experience instead of the baggage. Multiply your travel wardrobe by packing reversible clothing that can be mixed and matched to create dozens of outfits. Simplify packing and dressing for a trip even further with one of their customizable Capsules for a comfortable and effortlessly put together look everyday of your travels.
Get 20% off all Reversible clothing using code BEST2020.
---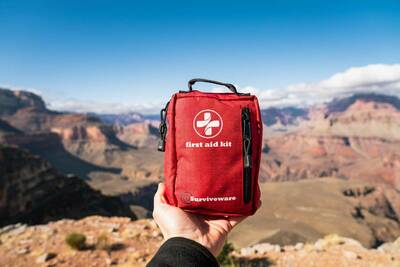 Surviveware is where backpacking and camping meet preparedness! An accident happens in seconds, when you least expect it. That's why it is important to be informed, trained and ready, long before disaster strikes. Surviveware products are trusted by mountain climbers, sport coaches, travelers, EMTs, paramedics and military personnel.
---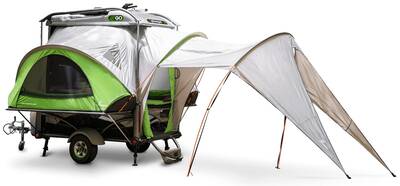 SylvanSport was founded in 2004 for one reason: to make outdoor adventure accessible. What started as an idea to create an innovative pop-up camper has evolved into a line of award-winning adventure trailers, outdoor gear, and camping accessories.
---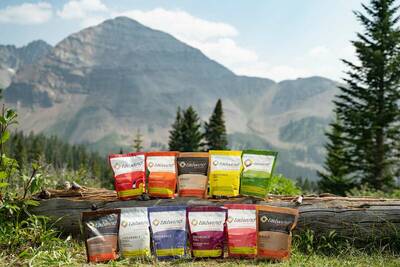 Made and manufactured in Durango, CO, Tailwind Nutrition provides athletes with the fuel they need during and after exercise. Their Endurance Fuel contains all of the calories, electrolytes, and hydration you need to keep going mile after mile. Rebuild Recovery is packed full of protein, carbohydrates, and electrolytes to help you feel better faster and be ready for your next adventure! Tailwind Nutrition really is all you need, all day. Really.
Get 15% off all your first purchase using code TRYTAILWIND15.

---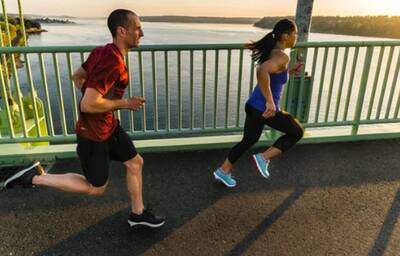 Topo Athletic lives at the intersection of natural and practical: where instinctive human movement meets modern comfort and performance. They are "athlete-inclusive", which means that their shoes will work for you whether you are running ultramarathons, hiking the PCT, or out walking with friends.
---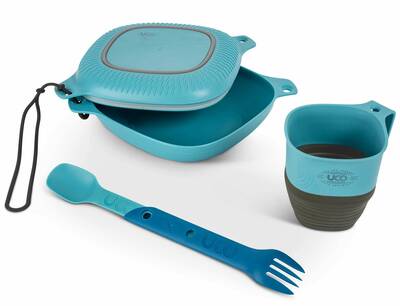 UCO stands for Utility, Comfort, and Originality. Each of their products is designed with useful features that make your time outside safer and more comfortable. Crafting adventure-proof essentials since '71.
---
Uncharted Supply Company was founded to prepare any adventurer for unexpected survival situations. They create products that keep people safe in situations that occur everyday, like earthquakes, floods, or even power outages. Hope for the best, prepare for the worst.
---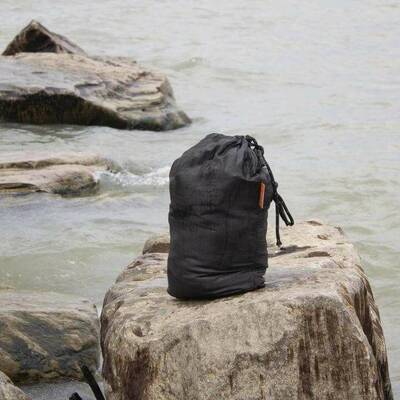 Ursack Bear Resistant Food Storage Bags are the only ultralight solution to a heavy and bulky trail necessity. IGBC approved, collapsible, and made of fabric. Kick the Can with Ursack.
Get 10% off using code BLACK10.
---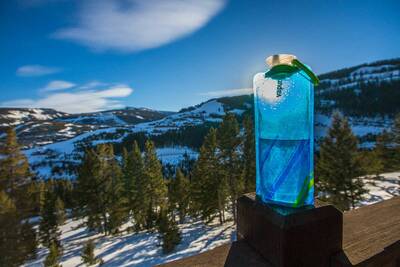 Vapur is a leading designer, marketer, and manufacturer of handheld collapsible hydration bottles. Vapur's mission is to inspire and support active lifestyles by making convenient, innovative and portable products that are environmentally friendly.
Get 20% off using code backpack2020.
---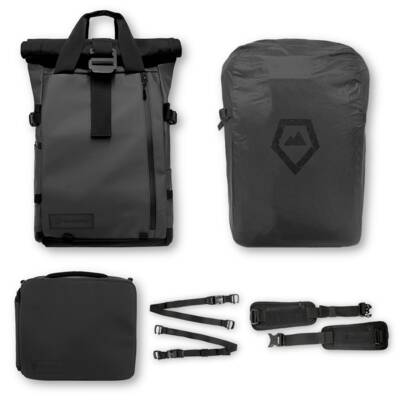 Creating photography gear with innovative functionality for travel, commuting and anywhere else life takes you, WANDRD started with a singular idea: a perfect travel camera bag. Their mission is simple: to inspire people to get out and live passionately; exploring, creating, and living life in the moment. They just happen to do that by creating the world's best gear.
---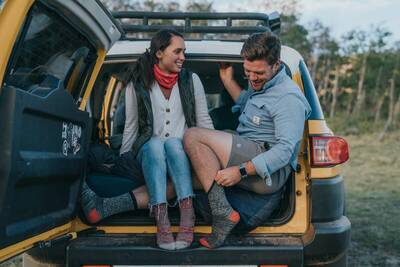 Wildly Goods creates wildly satisfying seasonal socks and accessories for everyone to enjoy the outdoors. Their goal is to create highly satisfying and functional products and do a little good with every purchase.
 Get 20% off your first order using code BACKPACKERS.
---
Backpackers.com Affiliate Policy: This guide contains affiliate links, which help fund our website. When you click on the links to purchase the gear we get a commission, and this goes a long way to creating guides, gear reviews, and other excellent content.
Photo by Abigail Ducote on Unsplash