If you plan on doing any water activities, having water shoes is a must. There are many options when it comes to water footwear, but when you are looking for a style to wear in and out of the water for wading, the list dwindles. Finding the best becomes a little bit harder, but once you find the perfect pair, your experience will be all the more enjoyable and safe.
The best shoes for wading water should have great traction to avoid slips and falls, be quick-drying to cross terrains, be protective, and be comfortable. Of course, shoes are still an outfit accessory, so you want your water shoes to be stylish as well. Here are some of the best outdoor women's shoes for wading in water.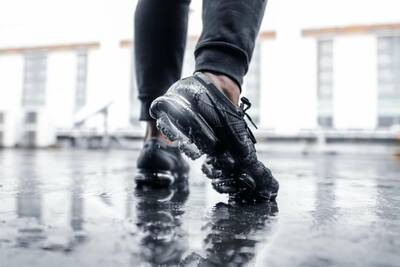 When it comes to water shoes, you want to make sure you are getting the right kind to best suit your water activities and sports. Water shoes are specifically designed to provide outstanding traction and foot protection for anyone involved in active watersports. Be it wading or water hiking — water shoes are specialized to the job.
How Water Shoes Are Different
You may think this means any shoe can protect your foot while underwater as long as it does not slip and covers your foot. However, water shoes are differentiated by a "closed-toe" design to protect your digits in addition to your overall foot.
Water shoes give anyone engaged in water activities a variety of advantages including superb traction, front toe protection, and even environment (none of the water squish). Top of foot protection and water mobility. This makes water shoes ideal for any number of activities like combined float and hiking trips, overnight float trips, and day hikes in wet terrain.
While water shoes give the added benefits of foot protection, excellent traction, and working across terrains, they do come with some drawbacks. Water shoes come with limited choices in style and colors, tend to be more expensive than water sandals, and are not a true hiking shoe. With that complete protection, they also don't exactly slip on and off.
Despite this, water shoes are a great addition to your closet if you enjoy water activities. To get the best water shoe, it's important to consider what your needs are. Are you an extreme water sports athlete or a leisure beachgoer? There are a variety of types of water shoes or aqua footwear, and you want to be sure to select the best pair for your activity.
Which Type of Women's Water Shoe is Right for You?
Aqua footwear would include closed-toe water shoes (great for all-around use), active water shoes (designed for vigorous water activities), booties (good for light water activities), and barefoot water shoes (gives extra toe-protection).
They also include shoes with in-complete closure and coverage like water sandals, flip-flops, slippers, and aqua socks that are great for non-intensive activity.
If you are looking for outdoor women's shoes for wading in the water, you might be somewhere between leisure and enthusiast, where water shoes for moderate length day hikes on wet terrains and casual water activity days would be perfect for you. For wading in the water, you can look for closed-toe water shoes, aqua socks, barefoot water shoes, and water sandals.
When it comes to shopping for women's water shoes, there are certain things you want to be on the lookout for, just as you would when buying women's shoes for formal and casual wear. Two points of main consideration would include breathability and protection.
No one enjoys the feeling of walking in soaked shoes. That is why breathability is so important. A highly breathable water shoe has more ability to dry quickly. The material, in this case, becomes important. Most water shoes utilize synthetic materials and mesh to increase breathability. This way, you avoid having to go barefoot after your water excursion.
You never know what's in the water, and the terrain can be tricky and uneven; that's why it's important to wear water shoes is to protect your feet. All footwear is designed to do this, some more than others with stylish flair. Water shoes must be sturdy with a good sole so you don't feel sharp objects like shells and rocks.
Water shoes must also be secure for overall foot protection and not just at the bottom. This is because bodies of water have loose articles. So, just in case anything goes over your foot, you have an outer layer of protection. Your foot is also enclosed in the event of slips or falls.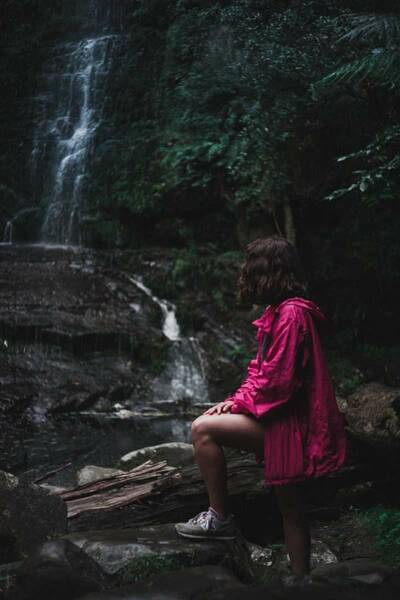 Viakix Women's Water Sandals
Viakix women's water sandals combine style and comfort so you don't have to choose between the two. The water-resistant sandals provide you with a stylish, comfortable option for your next water adventure. With a variety of styles, colors, and cushioned EVA midsole for excellent foot support, it makes for a great aqua wear addition.
Aleader Women's Quick-drying Aqua Water Shoes
The Aleader water shoes come with raving reviews as most are impressed with the shoes' lightweight model and comfort. They are also flexible and built with sturdy construction. The combination of excellent traction, flexibility, construction, comfort, and quick-drying material makes it ideal for moving effortlessly in and out of the water.
Lands' End Women's Water Shoes
Lands' is another water shoe that can be worn in and out of the water. With mesh to keep out unwanted articles, cushioned insole, and wide sizing availability, you are sure to find a comfortable pair of water shoes with this one.
Hoka Hopara
Hoka Hopara is well-known for its athletic shoes, and their water shoes are of equal rapport. With a comfortable design, they are easy to wear for water activities involving wading or adding thrill such as water rafting. You can even take them on adventurous hikes where bodies of water might cross your path.
The neoprene collar about the foot is made out of rubber-like material that's porous at the top. This helps with preventing water retention in the shoes. The adjustable laces allow for a snug fit with an easy push of a button.
Simari Water Shoes
When looking for a pair of water shoes that's secure and economical, Simari water shoes provide you with a great option. However, water shoes can get expensive because of their unique design and function.
If you are not ready to invest in a branded pair, Simari water shoes offer one of the best alternatives without breaking the bank. They are lightweight and quick-drying. They are made with grippy rubber soles and come with adjustable elastic laces that are built into the upper mesh.
Keen Newport H2
Keen Newport H2 is a closed-toe sandal with outstanding traction, comfort, and fashionable range. These three, in combination, make it a great choice when looking for stylish versatility with top function.
Ryka Women's 'Hydro Sport' Water Shoes
This water shoe was built with comfort and function in mind with superior traction, a flexible sole, and a water drainage system. The quick-drying design helps you avoid the squishy foot feel and sound. Having a chlorine-resistant upper is a bonus.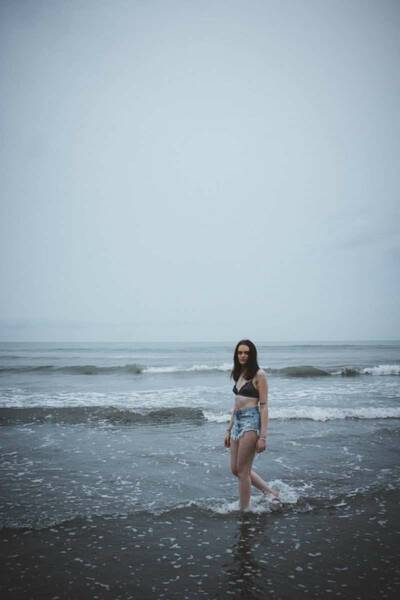 Teva Strata Universal
Undoubtedly, one of the greatest considerations when buying a pair of water shoes, along with security, is slip resistance. Unfortunately, water adventures are no strangers to slips, so this is one of the main concerns shoe buyers want to cross off their list.
This is why the Teva water shoes are commended for Vibram soles that are extremely slip-resistant. Additionally, they are quick-drying due to their synthetic material and come with adjustable straps.
LUKE Water Shoes Barefoot Aqua Yoga Socks
If you're doing casual wading without any strenuous activity, ANLUKE Aqua Yoga Socks may be the right fit. They come in a variety of colors. They stay snuggly on your feet, and although they are not a full shoe in design, these aqua socks will still protect your feet from sharp rocks and stony beaches with flexible soles.
Merrell Choprock Sieve Water Shoes
Evident from the large Vibram outsole, this water shoe has plenty of traction. The structure and design of the water shoe make for a secure grip on the foot and a non-slip fit for the activity. The shoe is made comfortable and breathable from water-friendly synthetic and mesh materials. As it does have holes as part of its design, it would be recommended to wear aqua socks.
DLGJPA Women's Quick Drying Water Shoes
If you want something light on your feet, DLGJPA Women's Quick Drying Water Shoes will do the trick. This ultra-lightweight pair of shoes is comfortable and travel-friendly. In addition, the anti-slip rubber sole helps you traverse any surface with great traction.
JBU Mermaid III Water Shoes
These water shoes are easily recognizable for their sleek design. They are easy to slip on for any water activity and fit securely to your foot for full coverage. You also do not get the water squish with soaked shoes, as this pair is designed with drainage ports in the footbed so that excess water can empty.
An added benefit of the JBU Mermaid III Water Shoes is that they are treated with an antimicrobial coating. Outdoor water is home to many organisms the eye can not see, and most things soaked with water can get smelly afterward. The antimicrobial coating prevents odors and ensures a more comfortable fit.
Plasticine Unisex Sandana Jelly Sandal
The Plasticana Jelly Sandal is another water shoe that looks like a regular casual sandal at first glance but is great for water activities. It is not the typical water shoe. The jelly sandal has a structured design and is limited in that it does not have any style or color variations. It does have a natural, earthy, and chic appearance.
Because of its design, the jelly sandal is best suited for non-intensive water activities. It is excellent for engagements like walking on the beach, traversing shallow water areas such as ponds and streams, and outdoor leisure walks.
Teva Hurricane XLT2- Women's
The Teva sandals go on and off the land, convenient for any wet outdoor excursion. With a chunky sole for strong gripping and versatile function suitable for just about any water activity aside from swimming, they make for a great pair of water shoes. They also dry fast, don't get all squishy, and have velcro straps that can be fixed and customized.
DOUSSPRT Women's Water Shoes
The DOUSSPRT Women's Water Shoes are a rather fashionable pair of water shoes that almost look like ordinary sneakers if you glance too quickly. The design and mesh covering give the appearance of a casual sneaker, but the design is such that water shoes dry quickly no matter your water activity and location.
Unlike most water shoes, the DOUSSPRT water shoes come in a variety of stylish colors and utilize a drawstring closure to provide a secure and modifiable fit.
WateLves' Barefoot Quick-Dry Water Shoes and Aqua Socks
True to name, the WateLves' water shoes are favored for a sock-like design that allows them to be comfortable, light-weight, easy to pack, and, of course, quick-drying. It has one of the best ultra-thin designs, so it will not weigh you down during any of your fun water adventures. Plus, it comes in fifty fun colors and patterns.
You might think that because they are ultra-thin, this would mean little to no protection. After all, most ultra-thin objects do tend to be easily damageable. But these "water sock-shoes" are not limited by their structure. The rubber soles and full-foot coverage still protect rocky shores and off-the-beaten-track paths.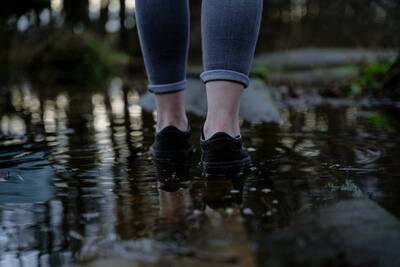 Aqua footwear includes many options for you to consider when looking for the best outdoor women's shoes for wading water. Wading water activities takes you through resistant terrain but is generally not extreme. Water shoes that provide excellent traction, protective foot covering, breathable comfort, flexibility, and good structure offer a great place to start in your selection.
The styles of water shoes offer benefits that are advantageous in water engagements. Closed-toe water shoes provide full foot protection. Water sandals offer great traction with stylish options. Aqua socks give you more flexibility. Whatever you choose, make sure the water shoe best suits your activity needs.