There's something special about this Beyond Clothing sale. We typically see prices drop on the previous season's gear, but Beyond Clothing has instead dropped prices drastically on many fall and winter outdoor items such as the brand's innovative jackets and long johns.
Even better? The discounts are steep! We've hand-picked several of our favorite items on sale at Beyond Clothing to showcase, but there are even more great items on sale than what we're displaying here.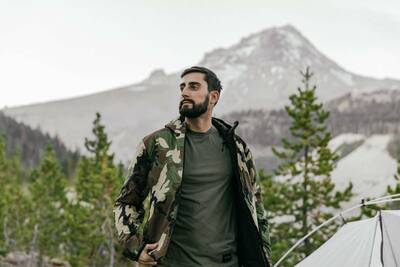 Beyond Clothing: Innovative and Sustainable Outdoor Gear
Beyond Clothing designs purpose-built products for wilderness survival and adventurous expeditions. By using the latest outdoor clothing technology, the brand seeks to make the rugged wilderness more accessible by enhancing the wearer's comfort and ability to withstand the elements.
To do this, the designers at Beyond Clothing have refined their own internal technologies and manufacturing methods over the decades to ensure that their products are always the best that they can be.

Thoughtfully Designed Expedition Clothing
KRYOS, the latest Beyond Clothing line, shift's the perspective from surviving the outdoors to thriving in the outdoors. This line contains exceptional clothing that excels both in the mountains and on the city streets, some of which you'll find on sale below.
Taking that thoughtfulness of design one step further, the Beyond Layering System is an eight-layer clothing guide that optimizes human performance and comfort in all climates and weather patterns as low as -70°F.
Start building your own layering system today by picking up any of the stellar clothing options below.
---
$165.00 $75.90 (54% Off)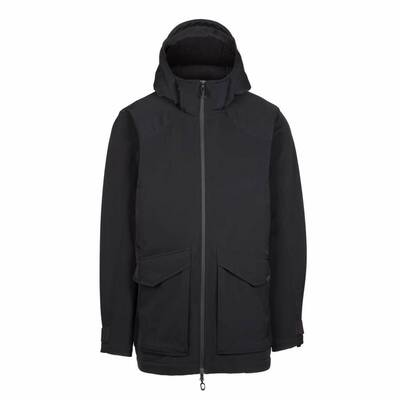 The Cappa Cargo Softshell K5 Jacket is equipped with a cozy inner fleece layer, a durable and water repellent outer shell, and storage galore. While anyone will find this jacket to be a wonderfully warm and practical cold-weather companion, it has been purposefully designed with photographers in mind.
Featuring oversized pockets and specialized internal storage options for your camera and all of its accessories, the Cappa Cargo Softshell K5 is the ultimate jacket for adventure photographers. That said, the zippered Napoleon handwarmer pockets and sweat-wicking fleece laminate will make any hiker happy.
Plus, the discounted price is astonishingly affordable for such a high-quality jacket. Get one for yourself and one as a gift for someone else, and you'll still be spending less than the full retail price of a single jacket!
See the Cappa Cargo Softshell K5 Jacket
---
$115.00 $86.00 (25% Off)

The Ventum Ultralight K4 Jacket is a solid lightweight layer for hiking, backpacking, and climbing. Weighing in at 12.7 ounces (size L) and packing down to the size of a water bottle, this jacket is ideal for those who want to keep their load light and minimal but need a layer that can keep out foul weather and frigid mountain breezes.
This jacket is wind- and water-resistant. It's also breathable and fast-drying. What's more, it's made of a nylon and spandex blend that moves with you, stretching and articulating as you do what you went to the mountains to do. When the midday sun warms things up, stuff the jacket into its own left-hand stow pocket and throw it in your pack until you need it again.
A men's version of the Ventum Ultralight K4 Jacket exists as well, and the Woodland Camo design option is also on sale at 25% OFF.
See the Ventum Ultralight K4 Jacket
---
$185.00 $129.50 (30% Off)

The Prima Lochi K3 Jacket is a reversible, versatile insulated jacket that layers well and excels on its own. As far as features, this jacket ticks all the boxes—it's water-resistant, wind-resistant, fast-drying, moisture-wicking, and breathable. Additionally, the 70-denier ripstop nylon material is soft on the skin and quite durable.
Inside, the 60g Polartec Alpha Insulation does well to keep your body heat where you want it. It's highly compressible, too, which means you can stuff it into just about any nook or cranny when you want to store it away. The reversible design enables you to switch up your look at a moment's notice, and it's got the kind of style you'll want to wear both on trail and in town.
See the Prima Lochi K3 Jacket
---
$70.00 $56.00 (20% Off)

Achieve sweat-free warmth at camp or on the trail with the Celeris Midweight K2 Long John. These midweight thigh- and calf-huggers work great against your skin or when layered up for extra warmth. The lighter mid-leg fabric located around the knees has been designed for increased articulation and breathability.
Likewise, the double-knit Verso Weave fleece fabric features circular air channels that move your sweat up to the surface for fast evaporation. The designers didn't stop there, however. Made specifically for men, the Celeris Midweight K2 Long John also comes fitted with a supportive and accessible Ballhalla fly to provide all of the comfort and access men need.
See the Celeris Midweight K2 Long John
---
$70.00 $56.00 (20% Off)
Summer may be over, but that doesn't mean you have to stop wearing shorts. Whether you're gearing up for next spring, getting ready for a warm-weather vacation, or already live in paradise, the Ventum Ultralight K4 Shorts will keep you cool while you're on the move. The 4-way stretch fabric won't hinder your movements, and the breathable, lightweight material wicks moisture away in a flash.
There are six pockets on these shorts, four of which feature security zippers to keep your belongings safe while you're out there paddleboarding, backpacking, or bouldering. The Ventum Ultralight Cargo K4 Shorts weigh a mere 8.5 ounces (size L) and pack down super tight, making them easy to travel with when travel storage is limited.
See the Ventum Ultralight Cargo K4 Shorts
---
Who Is Beyond Clothing?
Beyond Clothing wants to help everyone access the world's wildest places by providing you with highly technical products designed to meet the environmental challenges posed by nature.
The company also seeks to preserve those same wild places through its global responsibility initiatives, including sustainable production practices and endangered species advocacy.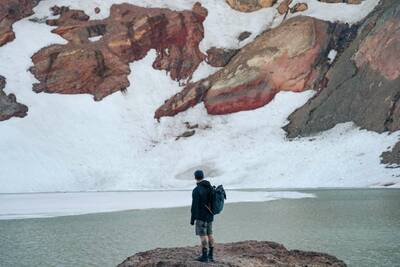 Learn more about Beyond Clothing and see all of the brand's awesome outdoor products.
---
Beyond Clothing sponsors this post.
All images courtesy Beyond Clothing, All Rights Reserved.
Backpackers.com Affiliate Policy: This guide contains affiliate links, which help fund our website. When you click on the links to purchase the gear, we get a commission, and this goes a long way to creating guides, gear reviews, and other excellent content.