BlackStrap is thrilled to announce the launch of its new campaign, "Moments in Motion."
This campaign by the top made-in-the-USA brand of face gear, baselayers, and accessories for winter sports, fishermen, and outdoor recreationists aims to capture the spirit of outdoor adventure, fueled by a desire to explore and embrace the shared responsibility of environmental preservation.
Jim Sanco, BlackStrap Vice President of Marketing and Brand, said 'Moments in Motion' is an ode to everybody who makes this brand, industry, and community so special to be a part of.
"We are proud of this campaign because we are always trying to find new ways to be an active and engaged part of our community and let the voice of our customers inform how our products improve their experiences in the outdoors," he said.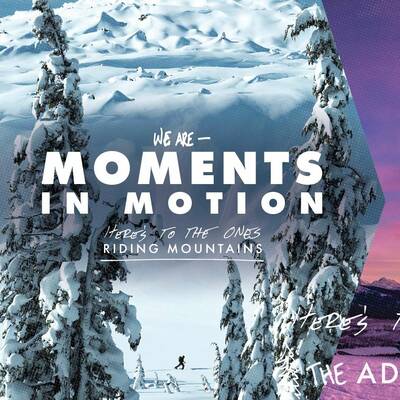 'Moments in Motion' is an extension of BlackStrap's continuous efforts to interact with the outdoor community and users in order to improve and maintain the outdoor experience for everybody.
Among these initiatives is BlackStrap's collaboration with Fish For Garbage, which conducted a community clean-up of the Deschutes River Basin in Bend, Oregon.
Its Waste-Zero program keeps waste fabric out of landfills by upcycling leftovers into new practical and environmentally conscious items.
The Parks Crew project provides superior equipment to more than 50 Park Crews around the United States, allowing them to operate in the hardest conditions.
Learn more about the 'Moments in Motion' campaign by watching this video:
Check out and shop BlackStrap products at REI Co-op.
---
Images courtesy of BlackStrap
Backpackers.com Affiliate Policy: This article may contain affiliate links, which help fund our website. When you click on the links to purchase the gear we get a commission, and this goes a long way to creating guides, gear reviews, and other excellent content.