Spring is in full bloom, and the world is opening up once again, but we're not out of the woods yet. Chaco is aiding healthcare workers during the COVID-19 global pandemic by shifting production to create much-needed masks and other PPE. We're thankful that great outdoor brands like Chaco are putting their best foot forward to help the world in its time of need.
As our parks and wild spaces reopen, we have an opportunity to appreciate the outdoors like never before. It's time to get your feet wet. The Chaco Sale is on now featuring many of the brand's best-selling sandals and shoes, giving you a chance to gear up at a great price as we all take our first steps back toward normalcy.
Save an extra 25% on Chaco Sale styles using promo code CHACO25OFF at checkout. We've listed some of the best deals on our favorite sandals below.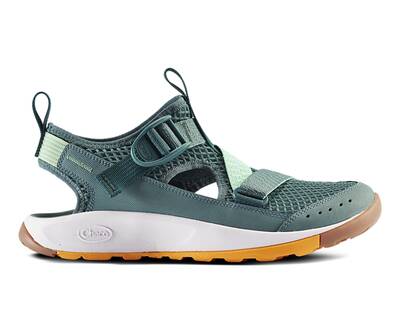 The Chaco Odyssey Sandal is an all-terrain, go-anywhere sandal with an enclosed toe box for maximum durability and comfort. Whether you're packrafting untouched Alaskan waterways or beachcombing a rocky shoreline, the Odyssey Sandal will get you through the gnarliest terrain.
The rubber ChacoGrip treads have deep lugs that have been optimized for wet traction where the sandal hits the dirt. Cushioned LUVSEAT dual-density EVR midsoles provide all day comfort no matter where you roam. The breathable mesh uppers are bolstered by synthetic overlays for added toe protection, and the classic Z-shaped strap system easily adjusts with a simple tug.
See the Women's Chaco Odyssey Sandal
---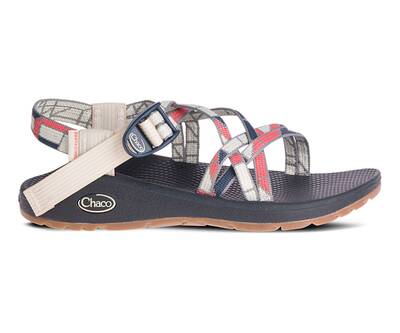 Featuring plush topsoles and adjustable double straps, the Chaco Z/Cloud X is a classic sandal that has been optimized for the wearer's utmost comfort. The Cloud Cushion PU midsole will have you walking on air while the soft jacquard upper wraps keep you grounded. The footbed has a women's-specific, podiatrist-certified contoured arch footbed that delivers unwavering support.
The adjustable webbing and high-tensile heel risers can be dialed in to the perfect fit in typical Chaco fashion with the aid of an injection-molded ladderlock buckle. Non-marking ChacoGrip rubber outsoles provide ample grip on wet and dry terrain. You'll want to wear these sandals all day long, and, being that they weigh barely more than a pound per pair, they won't weigh you down.
See the Women's Chaco Z/Cloud X
---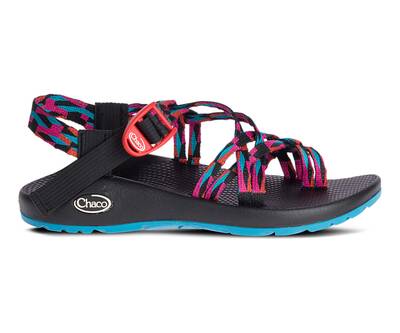 Made for everyday adventure, the Chaco ZX/2 Classic is an updated version of a fan favorite that has been an outdoor icon for the last few decades. Lauded for uncompromising durability and stability, the Chaco Classic series has been resistant to change, but the ZX/2 has added an upgraded outsole and highly-adjustable webbing to the time-tested formula.
The result is a better performing sandal that has endured no sacrifices. The wide bottoms promote stable footstrikes, and the toe loop adds an extra anchor point to keep your foot one with the sandal. These sandals were built to withstand the rigors of class 5 whitewater rafting. You couldn't shake them loose even if you tried.
See the Women's Chaco ZX/2 Classic
---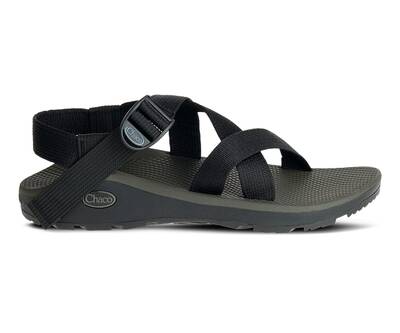 The Chaco Z/Cloud combines strength and comfort to create the ultimate sport and travel sandal. This sandal's strength lies in the robust 3.5mm lugs, ladderlock buckle, and polyester straps, while its comfort rises to meet your foot in the form of the pillow-soft LUVSEAT dual-density midsole.
This model features the classic wide strap webbing that can be pulled taught for a custom fit. It's a time-tested system that's known to last long, fit well, and feel even softer against your skin as the sandals age. These are the venerable gold standard for rugged outdoor sandals, and now they're more comfortable than ever before.
See the Men's Chaco Z/Cloud
---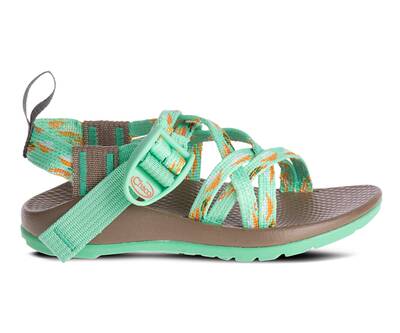 Designed to conform to the curves and movements of little feet, the Chaco Big Kid ZX/1 EcoTread sandals are everything that makes Chacos great, but shrunken down to meet the needs of pint-sized adventurers. The comfortable and durable LUVSEAT midsoles have been reengineered to support children's feet where they need it most.
Likewise, the polyester double straps have been made thinner than those found in adult models, and the Custom Adjust'em system ensures a secure fit that is easy to adjust. The non-marking EcoTread outsoles are made of 25% recycled rubber, and they have 2mm lugs to give kids sufficient grip to avoid slips.
See the Chaco Big Kid ZX/1 EcoTread
---
This post is Sponsored by Chaco
All images courtesy Chaco, All Rights Reserved.
Backpackers.com Affiliate Policy: This guide contains affiliate links, which help fund our website. When you click on the links to purchase the gear we get a commission, and this goes a long way to creating guides, gear reviews, and other excellent content.