When it comes to sustainability, being "climate neutral" is a goal often lauded. Getting your company to have no impact on the environment is a solid idea, one that has been enacted in numerous ways over the past decade.
Climate Neutral is a new organization and certification that takes the goal to a whole new level. Founded by two innovative brands in the outdoor industry — BioLite and Peak Design — Climate Neutral is a Certification that brands can use on their packaging and website to indicate that they have "measured, reduced, and offset all of the carbon generated by making and delivering their products."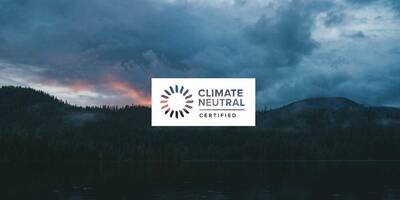 In the new age of consumerism, where brands must stand for something powerful and impactful, Climate Neutral provides a clear path (visually and literally) to helping the environment.
They officially launched the label October 2019, and have a Kickstarter that's currently live. Donate to help fund the staff and tools for the certification or to offset your own footprint! And if you're a brand, consider becoming Climate Neutral certified.
We interviewed Caitlin Drown, the Marketing Manager at Climate Neutral, about the company, how it works, and what kind of impact they're planning to make on the outdoor industry and beyond.
How Climate Neutral Works
The marketing language to become Climate Neutral Certified is clear and simple: "All brands should measure their carbon footprint, reduce what they can, offset the rest."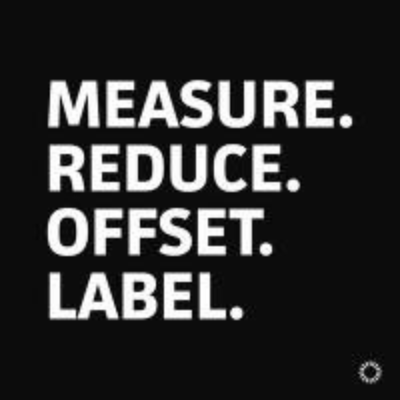 This three-point plan (plus the label) has historically been a lot harder to enact than it is to say, but a big part of the Climate Neutral organization is how they are hands-on about helping brands achieve this.
"When a brand expresses interest in becoming Climate Neutral Certified, we first send them detailed information about the certification process," Drown says. "When it comes time to measure, brands with revenues less than $100 million use our footprinting tool, while brands with $100 million or more in revenue are required to submit a third party-verified emissions report."
The footprinting tool is part of what the Kickstarter is raising funds for — along with the staff to help sort out each individual brand's specific needs. After footprinting, brands must submit "an action plan" that illustrates their reduction of emissions over time. Climate Neutral provides a template for that plan via Google Sheet (talk about open source), and encourages brands to "reach out to get the ball rolling."
This leads us to the third step: purchasing carbon credits to offset whatever they can't reduce. Climate Neutral helps brands find carbon credits, and can even purchase those credits for brands.

The full break-down is well-illustrated on the Climate Neutral website, and even provides clear-cut examples for how much it will cost brands in different industries to become Certified.
This standardization and help gives agency to brands of all sizes. Most small brands want to account for their carbon emissions, but simply don't have the resources to hire a team or individual to make it happen. Climate Neutral can help.
And for large brands with perhaps too many departments and ongoing discussions, the tools and experience provided by Climate Neutral offer a clear-cut path towards Certification.
Climate Neutral Brands We Love
Being co-founded by BioLite and Peak Design certainly has its perks — both outdoor brands are all-too-familiar with raising millions of dollars via crowdsourcing, know how to design good-looking and easy-to-use products, and are firmly rooted in the outdoor industry.
Sustainability and positive environmental impact seriously matters to outdoor consumers, and getting outdoor brands on board has gone well. To date they have over 50 brands committed, with more signing on every week.
Below we highlight some of our favorite brands, who have committed to be Carbon Neutral Certified.

BioLite helped to found Climate Neutral, and has been an environmental-mission driven company since inception. The company focuses on energy, and creates products that harness energy from fire and the sun. They design for outdoor recreation and off-grid households in emerging markets, and have a suite of initiatives that have made huge impacts. Some basic stats, at the time of writing, are over 381 million watts of electricity generated, and over 216,000 tonnes of CO2 offset.
BioLite continues to set the bar for innovation of product alongside impactful projects for humans and the planet, and it makes a lot of sense that they wanted to start what has become Climate Neutral.
BioLite also happen to make killer products, like the FirePit, HeadLamp 330, and SolarHome 620.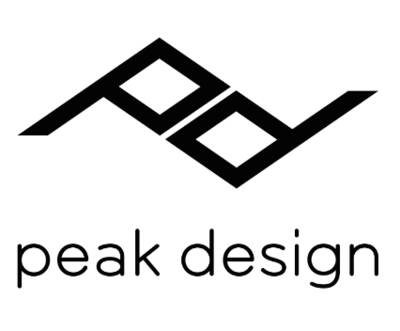 The second brand to found Climate Neutral, Peak Design took the outdoor and travel world by storm with their Every Day backpack Kickstarter, which raised over 6.5 million dollars. Lauded as one of the most unique and comprehensive photography backpacks on the market, Peak Design makes excellent gear.
The company is a member of 1% for the Planet — another certification that shows a brand's commitment to the environment — and has a detailed strategy for sustainability at their core. This includes using recycled textiles and being a bluesign system partner.
Rumpl is a brand that launched with one key product — a blanket. Sounds simple, but the Kickstarter proved the concept with over $216,000 pledged to create what is now a premium blanket brand in the outdoor industry. One blanket led to another (which we awarded), and now Rumpl makes multiple versions (some with fleece!), floor mats, ponchos, towels and more.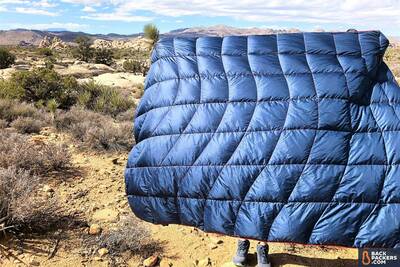 The brand has recently upped its commitment to recycled fabrics, redesigning the Original Puffy (the one that launched the brand) to be made from 100% post-consumer plastic. In 2019 Rumpl reclaimed nearly three million plastic bottles from landfills.
Getting Climate Neutral Certified is the next big step.
Klean Kanteen has long been a proponent of environmental change, and helped to usher in the alternative to single-use plastic through reusable water bottles. Lately they've made another splash as one of the first companies to introduce reusable straws — and further define the harmful effects of straws (one form of single use plastics) on the planet.
The company has continued to be forward-thinking on this front, and is a member of 1% for the Planet, is a Certified B Corporation (a mandate to balance purpose alongside profit), and does a lot to support access to clean water.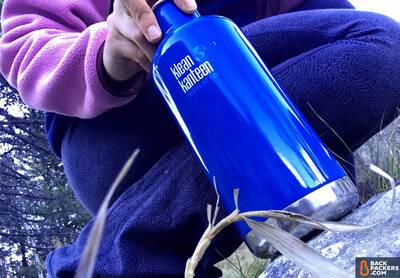 We have reviewed and awarded their bottles, and think the Climate Neutral Certification will only strengthen their robust portfolio of sustainability work.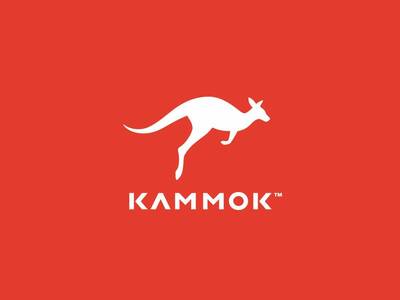 Kammok started as a simple hammock brand, but they've blown past that and now offer a full suite of shelters, insulated sleeping products, and storage options for the outdoors. The company has strong outdoor roots, and, while fairly new, has structured itself as a strong proponent for sustainability from the beginning.
Kammok is a member of 1% for the Planet, is a certified B Corporation, offers a Lifetime Warranty for all of its products, uses upcycled hammock material in their pack line, and is now Climate Neutral certified.
Kammok is a great model for new brands in the outdoor industry.
MiiR is another reusable water bottle brand, and one best known for making everyone else's mugs, tumblers, and water bottles. Most of the time you see a branded water bottle by a brand you love, it's made by MiiR. The company started off strong in the sustainability department, being both a 1% for the Planet member and a Certified B Corporation.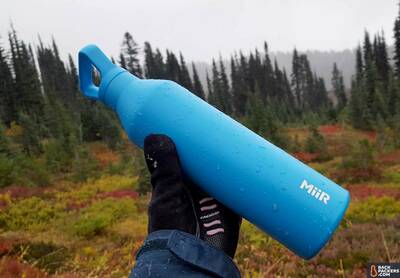 As the company founder, Bryan Pape, said in his announcement towards becoming Climate Neutral Certified, the company has granted "over $1,000,000 to nonprofits around the world." The company does this through its Product to Project campaign, which funds a trackable giving project with every product sold.
Getting Climate Neutral Certified is the next step in their effort to change the world.

NOMAD is probably the techiest brand on this list, but they fill a great niche in the outdoor industry as a go-to charger and accessory resource. NOMAD made its mark on Kickstarter (seeing a trend there?) with a portable USB cable that looked like a credit card, and makes a range of innovative power-related products for Apple phones and watches, cables, and charging.
NOMAD has committed to being Climate Neutral.

Gear.com is a relatively new brand, and a unique one on this list because it's a retailer. That's right — it doesn't make its own products, but sells products by other outdoor industry brands.
Gear.com is making a splash from the start with its Give a Buck incentive — they give 20% back on every purchase you make. Ten-percent of that goes to further purchases on Gear.com, and 10% is donated by you to a charity or friend of your choice. This obviously touches on more than the environmental sector, but does a lot of good, and empowers consumers with every purchase.
The Future of Climate Neutral (and the Climate!)
Climate Neutral has just gotten started, but its ambitions are large. They already have 50 brands on board, which for a newly launched certification is impressive.
Many of these brands are in the outdoor industry, but Drown says, "they are beginning to expand into new industries. One exciting point of differentiation that separates Climate Neutral from other ecolabels is the fact that the certification can be applied to nearly every industry. Other ecolabels focus on specific industries or products: Organic is for food, energy efficiency is for electronics and appliances."
In short, Climate Neutral is for any company that wants to neutralize its effect on carbon emissions.
 In terms of goals, Drown says they are currently focused on getting "somewhere between 500,000 and 1 million tonnes of emissions covered under the label." And beyond that, in year two they want to have "two percent of the total U.S. emissions footprint covered."
Impressive, and ambitious. Two words we need in the fight for sustainability.
---
All Images provided by Climate Neutral, All Rights Reserved
Backpackers.com Affiliate Policy: This guide contains affiliate links, which help fund our website. When you click on the links to purchase the gear we get a commission, and this goes a long way to creating guides, gear reviews, and other excellent content.