Backpackers.com — When it comes down to it trails are the backbone of most outdoor experiences. While there are still plenty of trails currently being created, many are in phases of maintenance and restoration. This is thanks to the countless pioneers that carved out these trails the old fashioned way — with a keen sense of direction and a big knife.
Whether you're backpacking, hiking, camping, kayaking, or climbing you'll probably find yourself, at some point, on a trail. It's important then for all of us to know some basic guidelines of trail ettiquette. These things don't maintain themselves — it takes hard work and group effort to keep trails (of every size) easily accessible.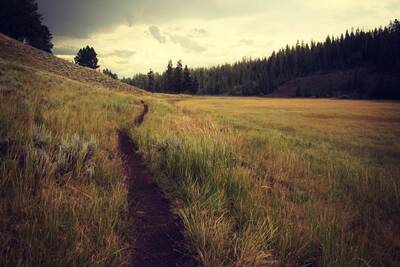 We found this pro-tip list on Reddit, penned by user pto928. He prefers not to be named — Reddit is full of very anonymous, insightful users — and assures us that his years as a trail overseer with the Potomac Appalachian Trail Club (PATC) give credence to the steps listed below.
So, without further ado, here are 11 basic rules for taking care of hiking trails by pto928 as a community highlight for Backpackers.com.
How to Maintain a Trail
1. Please don't take shortcuts.
This not only includes cutting switchbacks, but also cutting around the ends of erosion control devices like water bars and check dams. Those are the embedded pieces of wood or built up rocks that are placed across a trail to control erosion. If you cut across the end of the bar or dam a gully will be created that ruins the purpose of the device. This creates more work that will need to be addressed sooner or later.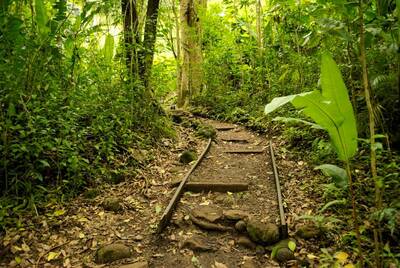 2. Stay on the trail as much as possible.
Hike down the center of the tread, not along the edges. This keeps erosion to a minimum. Yes, I know that there are puddles and holes, but when people walk around the edges of those holes all you end up with is a larger puddle that will need to be filled in eventually. Getting wet and muddy is part of the experience.
If you carried it in, carry it out. Empty bottles aren't heavy and you can stick a food wrapper in your pocket. There just isn't any excuse for graffiti, nor for trail "improvements" such as cairns, improvised shelters, wildcat trails, removal of erosion control devices, and alteration of official signage, posts, and blazes. You can also go beyond what you brought in and hike out trash you find on the trail.
4. No turd blossoms on the trail or next to it.
Just imagine some human feces that have a tissue stuck in it right next to the trail. Don't do it. If you got to go, do it well off the trail. Yes, you may depart the trail to dig a cathole. Bury your waste away from the trail and any natural water, and if you're hiking somewhere where turd blossoms are not allowed, then carry it out as per rule No. 3.
5. Carry a trash bag with you.
This is common sense when going into the backcountry. Pick up any trash you find, and you can also use it for No. 4 if needed.
6. Move downed branches and other natural litter off the trail.
I use a hiking pole to flick these things off the trail. Ninety percent of the trail maintenance I do is this one thing.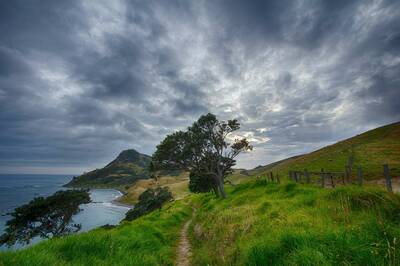 7. Know what's allowed and what's not on the trail.
Some trails are multi-use and allow for horses, bicycles, even ATVs in hunting season. Others are foot traffic only. Also, know when local hunting seasons are present. Report violations such as poachers and vehicles to the appropriate authority.
8. Know who's responsible for the area.
Whether it's a local Department of Natural Resources (DNR), a trail club, a bike club, a local town, the NPS or USFS. Know who to contact if needed, and know how to contact them while out in the wilderness.
9. Report trail blockages and problems.
This is really important. If there's a big tree down across a trail in some remote section of the wilderness, the trail overseer or organization needs to know about it in order to remove it. There's not endless money in trail maintenance, so individuals hikers are often the eyes and ears of the organizations, who then go out to deal with issues.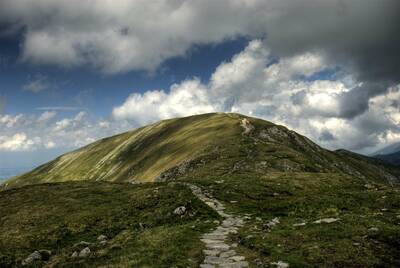 10. Join your local trail organization.
Often dubbed associations, clubs, or organizations, there's probably one in your area. They can use the help and support. It will also bring you closer to the trial and forest you're used to hiking in.
11. If you MUST bring you dog, keep it on a leash.
Dogs are a threat to wildlife. Moreover, not everyone likes dogs for a variety of reasons, so be considerate to your fellow hikers. And don't forget to pick-up your dog's poop — and pack it out. I'm seeing more and more poop bags left on the side of the trail. (This final step was recommended by another Reddit user, Huckleberry-Hiker.)
This isn't everything one could do to help maintain the trail, but follow these steps and you're on the way. Step 10 is probably the most helpful for continual trail maintenance on a large level, so consider joining. Be a pioneer.
Images in order: Grassland Trail by unsplash via Pixabay; Maunalaha Trail Hike by Daniel Ramirez via Flickr; Mountain Trail by jarekgrafik via Pixabay; Coast trail by holgerheinze0 via Pixabay