This is part of the ongoing series COVID Relief Alliance, which highlights outdoor brands that have put significant resources into fighting against the pandemic. To see all the brands in one place, see the full article.
Cotopaxi, the outdoor apparel and gear brand best known for its "gear for good" platform that does good acts through sales of its products, has pledged to donate funds to help those fighting against COVID-19, and has shifted some of its factory workforce to help other outdoor brands.
Cotopaxi's Multiple Relief Efforts
Cotopaxi, along with other brands specific to Utah, launched the #OneUtah campaign. Silicon Slopes has spearheaded the effort, and along with Cotopaxi and other brands has a goal to raise $5 million to help Utah respond to and assist those people most impacted by COVID-19.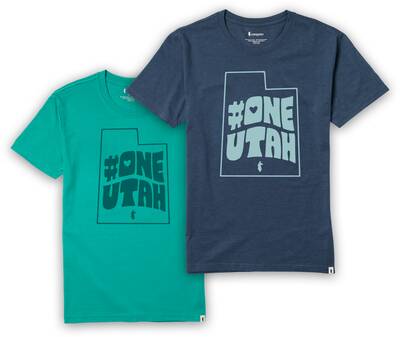 Cotopaxi has designed the t-shirt that the campaign hinges on, sporting the #OneUtah slogan. The t-shirt launched on March 27, 2020, and 100% of the proceeds will go to supporting COVID-19 relief efforts.
Cotopaxi has also launched a Foundation Donation page on its website, where individuals can donate sums of money, which will go directly to the IRC's Covid-19 Crisis Fund. Cotopaxi will match the first 1,000 donations made, and contribute to the IRC fund as well.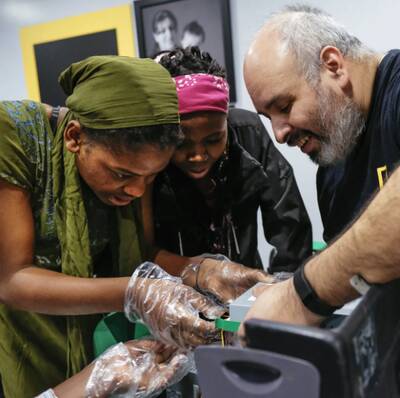 Finally, Cotopaxi has uniquely partnered with Uncharted Supply Co., a brand in Park City that offers heavy-duty preparedness products. Uncharted has seen an influx of demand from consumers and individuals that need supplies to combat the pandemic, and did not have the capacity in warehouse space or personnel to keep up.
Cotopaxi invited Uncharted into its warehouse, and helped staff the factory to fulfill orders.
It's a unique partnership, and underlies both brands' willingness to partner for the greater support of customers and first-responders.
Cotopaxi and the B Corp
While many brands in the outdoor industry are rising to this unprecedented occasion, we also want to note that Cotopaxi is one of the few B Corp certified businesses in the outdoor space.
B Corps are founded on the principles of using business as a force for social, environmental, and economic good, which goes well beyond simply making a profit. The Cotopaxi Foundation is a key part of the company's B Corp model, and it allocates 1% of its annual revenue to this Foundation, which then distributes the funds through grants, like to the International Rescue Committee.
Cotopaxi has stepped up in the face of the pandemic, and continues to do so the rest of the time.
How you can help
Head to Cotopaxi's website and either purchase a #OneUtah t-shirt, or contribute directly to the COVID-19 Crisis Fund.
If you want to help the global fight in another way, please donate to the World Health Organization's COVID-19 Solidarity Response Fund. If you want to help your local community, we suggest getting involved in community fundraisers.
---
All images courtesy Cotopaxi, All Rights Reserved.
Backpackers.com Affiliate Policy: There may be affiliate links in this post, which help fund our website. When you click on the links to purchase the gear we get a commission, and this goes a long way to creating guides, gear reviews, and other excellent content. See more here.