We like to think of Cyber Monday as the perfect time to get great deals on gifts we can give to our loved ones – but, let's be honest, we also want to treat ourselves to some outdoor swag, especially when prices are so low. There's no shame in making this a time to celebrate you.
Either way, let the bargain hunting begin! We've rounded up a number of spectacular limited-time deals to take care of you and your holiday shopping list. And we'll be honest — the deals are astounding this year.
White elephant exchange? Covered. Stocking stuffers? We've found several. Customizable and practical party favors to give out instead of holding a company-wide in-person holiday extravaganza this year? You'll find that here too.
There's no better time to shop for outdoor gear deals online than right now. Social-distancing is the name of the game this holiday season, and online shopping is the safest way to take advantage of the season's best prices.
Browse through the Cyber Monday deals below to find something for all of the outdoorsy people in your life.
---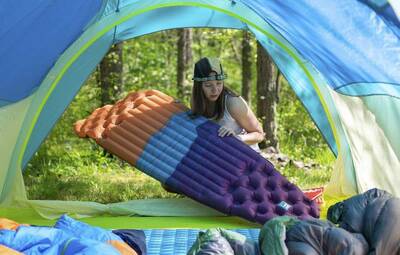 Are you baffled by how boring most backpacking mats can be? Then rejoice and add a splash of style to your backcountry camping kit with the ust Freestyle Lightweight Backpacking Mat.
The eye-catching designs are a sight for sore eyes, the 3.5 in. thick design keeps you off the ground, and the pad features unique and comfortable body mapped baffles that are a treat for your sore body. The Freestyle is super lightweight and you can opt for either the regular full-body length model (17 oz) or a short ultralight version (12 oz).
Experienced backpackers will appreciate how well this compact mat packs away. Plus, the stuff sack doubles as a pump so that you don't have to waste your breath on inflation.
The Freestyle is 30% off — serious savings on a high-end air sleeping pad. In fact, all of ust's new line of gear is 30% off. Get them while supplies last!
Get 30% Off ust Freestyle Lightweight Mat
---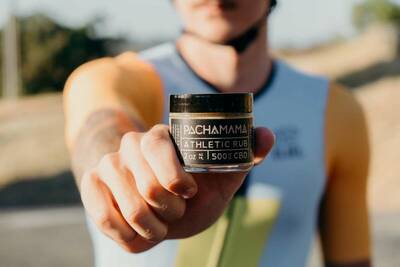 Soothing in more ways than one, the Pachamama CBD Athletic Rub is a cornucopia of all things relief. This full-spectrum hemp oil salve is a complete muscle recovery rub-on that smells as good as it feels.
You'll achieve restorative bliss when this rub is massaged into your sore and aching muscles. The organic formula will help melt away your pains*, moisturize your skin, and fill the air with its relaxing aroma. The package is small enough to hike with, and it has a mix of organic shea butter, cacao butter, almond oil, jojoba oil, and more.
Grab this and other essential Pachamama products while the site-wide sale is on. The more you get, the more you save. All purchases under $50 are 40% off and those over $50 are 50% off. Select items such as The Natural 750mg and the Green Tea Echinacea 750mg are 60% off for a limited time. If CBD is your thing and you want the best quality available, Pachamama CBD is the way to go.
Get 40%+ off Pachamama CBD Athletic Rub and More
---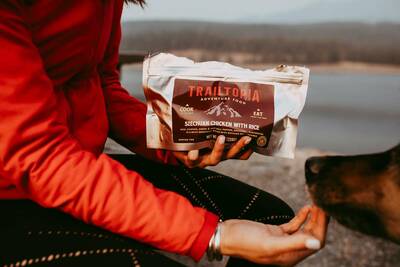 Roughing it doesn't have to actually be all that rough. It's time to stop eating like a backcountry scavenger, and instead feast like a mountain king. Indulge yourself, and a friend, in the nutritious and delicious trail meals at Trailtopia.
The brand is a small, family-run freeze-dried and dehydrated food company that makes simple, delicious food for the backcountry and travel, including breakfast, lunch, dinner, and dessert. They have a huge range of meals (55 total products), use clean ingredients, and have color-coded bags so you can find exactly what you need in your pack. And their food pouches are short and wide for easy eating around the campfire.
Trailtopia is discounting everything they make by 25% — excluding their bundles — and have free shipping for orders over $50. Stock up on your backpacking meals now.
Get 25% off sitewide at Trailtopia
---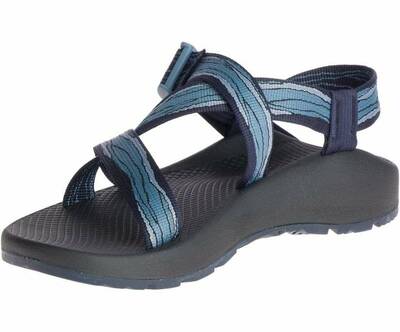 Chaco is known for its sandals — the kind of sandals that will take you through a river rafting trip, across hot desert trails, to the beach, and just about anywhere. The iconic sandal — and the one that has remained a top pick for years — is the Chaco Z/1 Classic. It has an orthopedic foot bed, the LUVSEAT PU midsole, adjustable straps that lock in your feet, and impressive ChacoGrip rubber outsoles. If your feet fit these sandals, they will last for years and give you impressive relief.
The Chaco Z/1 is an additional 35% off for men and women during Chaco's Cyber Monday blowout, as is a huge range of other Chaco footwear, including boots, slippers, sandals, and more. Use code SALE35 to get an additional 35% off any sales style of footwear — and act fast as sizes are limited.
---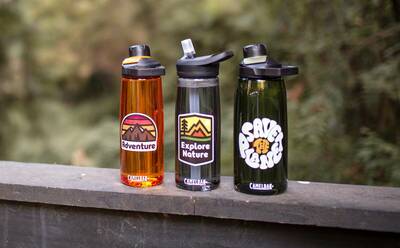 Give the gift of hydration this holiday season with a CamelBak Custom Bottle. An assortment of thirst-quenching liquid delivery devices is available including CamelBak's new stainless steel tumblers, Chute Mag water bottles, and eddy+ bite valve bottles.
There are dozens of styles and sizes to choose from, and each custom bottle can be personalized for anyone on your shopping list. You can design your own custom bottle with unique images and text, or even a laser-etched monogram. It's impressive the amount you can customize, and it would make a fantastic gift for the family or your office. Group orders are available as well.
All CamelBak bottles, including custom bottles, are 25% off with the code HOLIDAY25 until December 1. Free shipping is applied to all orders over $25.
Get 25% off all CamelBak Bottles
---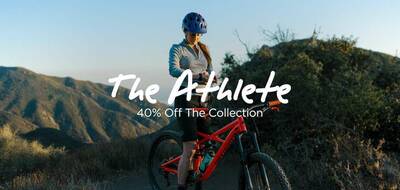 NOMAD is the digital traveler's source for premium device accessories, like cables, smartphone cases, and watch straps. The brand's commitment to rugged yet minimal design has made it a favorite for anyone on the move — specifically adventure photographers on the move.
For Cyber Monday NOMAD is going big and offering 40% off its Athlete Collection. This is gear that helps the biker, runner, swimmer, and go-getter use their tools better. This includes NOMAD's Rugged Sports Straps for your Apple Watch, the Rugged Case for your Apple Airpod Pro bluetooth headphones, Slim Wallets, and the legendary Universal Kevlar Cables.
The Universal Cables are what put NOMAD on the map — they are some of the most durable cables on the market (made with Kevlar), come in two sizes, have a Lightning, micro-USB, and USB-C connection and plug into a standard USB outlet. If you're the type that travels with multiple devices (smartphones, battery banks, etc.), this is the cable you want. And it's 40% off.
NOMAD's Athlete Collection is 40% off, no code necessary.
Get 40% off the NOMAD Athlete Collection
---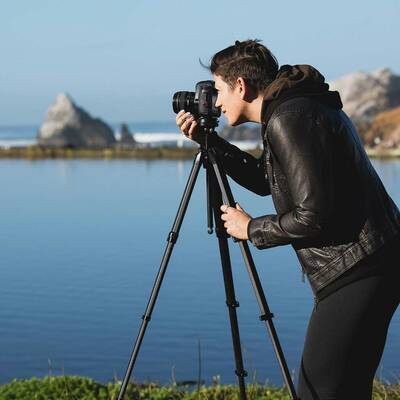 Do you have a dust-covered tripod stowed away in your gear closet? Does its bulk and weight prevent you from taking it on your adventures? Then upgrade to the lightweight, excursion-worthy Peak Design Travel Tripod.
Its unique design packs down to the diameter of a water bottle, yet it features pro-level stability, load capacity, and height extension to achieve stellar photos. Whether you strap it to your backpack or slide it into your carry-on — this tripod is ready to travel. The Travel Tripod is 100% serviceable, backed by a lifetime guarantee, and comes with a soft case, ARCA-compatible Standard Plate, mobile mount, and maintenance tool. In short, it's the tripod you've always wanted.
For Cyber Monday, the Peak Design Travel Tripod is up to $60 off with free US shipping. And Peak Design's line of products are up to 20% off for Cyber Monday.
Get up to $60 off the Peak Design Travel Tripod
---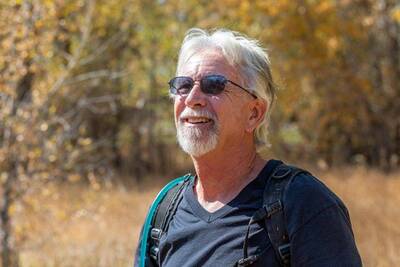 EyKuver Lenses are the no-hassle, cost-effective sunglasses solution that prescription glasses-wearers have been waiting for. These protective lens covers are made of a disposable custom UV protective film that is uniquely formulated to adhere to the front of your prescription lens.
Forget about carrying two pairs of glasses on your hikes or having to purchase expensive prescription sunglasses — these lenses have you covered. They'll reduce sun glare, protect you from snow blinding winter excursions, and guard your glasses against outdoor abrasions.
Take advantage of the BOGO deal going on now with promo code GIVETHANKS to load up on these holiday stocking stuffers for you and your loved ones. Each pack has three pairs of lenses, so you'll get six total lenses.
---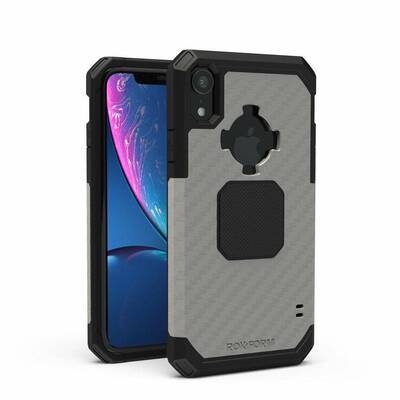 Picture this — you've just summited a rocky mountain peak in time to catch the sunset. You pull out your smartphone to capture this picturesque moment, but your frigid fingers lose their grip. Disaster! Smashed screen. Dented corner. Scratched camera lens. Oh no!
Far too many have suffered through similar smartphone mishaps. That's why every outdoor enthusiast should get their hands on a Rokform Rugged Case. This exceptionally durable and shock-absorbing phone case has been designed to protect iPhone and Samsung Galaxy models from unexpected slips and spills.
The Rokform Rugged Case has a polycarbonate outer shell and a soft impact-resistant core engineered to survive six-foot drops, exceeding military drop standards. It also has a unique magnetic technology that sticks your phone to magnetic surfaces and a twist-lock mounting system that's compatible with a suite of handy accessories.
The Rokform Rugged case is 30% off, as is the rest of Rokform gear, including mounts, speakers, and more. Use code THANKS2020 to access the deal. And keep your phone protected.
Get 30% off the Rokform Rugged Smartphone Case
---
This post is Sponsored by multiple brands.
*Statements have not been evaluated by the food and drug administration. this product is not intended to diagnose treat cure or prevent any disease.
Backpackers.com Affiliate Policy: This guide contains affiliate links, which help fund our website. When you click on the links to purchase the gear we get a commission, and this goes a long way to creating guides, gear reviews, and other excellent content.