As the sun blazes high and temperatures soar, don't let pesky bugs put a damper on your summer adventures.
Discover the ultimate solution to keep these unwanted critters at bay with Thermacell's best-selling products, ensuring you can savor the joys of the season without any buzzing interruptions.
Thermacell's Cutting-Edge Insect-Repelling Technology
Here are some of Thermacell's exceptional lineup of top-notch products
LIV Smart Mosquito Repellent System – A Time Best Invention of 2022, this is Thermacell's smart home repellent system for app-controlled protection for the whole yard.
EL55 Rechargeable Mosquito Repeller + Glow Light – Enjoy up to 20 feet of advanced mosquito protection and 9 hours of battery life with this portable repeller that also provides ambient dimmable light for a cozy outdoor space on your patio, deck, pool, and more.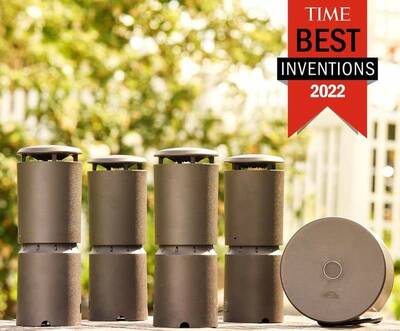 EX90 Rechargeable Mosquito Repeller -Thermacell's most advanced rechargeable repeller boasts an impressive nine hours of run time and a broad 20-foot zone of protection.
E90 Rechargeable Mosquito Repeller – Experience mosquito-free bliss for up to 9 hours per charge with just a single button press, all without the need for DEET sprays or lotions on your skin.
E55 Rechargeable Mosquito Repeller – Create a bug-free environment with a generous 20-foot zone of protection, ensuring up to 5 hours of continuous run time.
EL55 Rechargeable Mosquito Repeller + Glow Light
EX90 Rechargeable Mosquito Repeller
These products are ideal for individuals who love outdoor entertaining, those who embark on adventurous journeys, and anyone seeking a mosquito and tick-free summer experience.
So, gear up and reclaim your summer with Thermacell's trusted solutions.
---
Images courtesy of Thermacell
Backpackers.com Affiliate Policy: This article may contain affiliate links, which help fund our website. When you click on the links to purchase the gear we get a commission, and this goes a long way to creating guides, gear reviews, and other excellent content.