For those of us who are outdoor enthusiasts, craghoppers, peak baggers, and the like, getting kitted out with (or gifting) gear for an adventure is often a balance of getting the perfect piece that fits the specs and will last and making sure it isn't going to harm the planet.
The high use of plastics and synthetic materials in clothing and gear made for the outdoors can make environmentally-minded gear shopping all the trickier.
Breathe easy, Earth Day-ers. We've put together a list of eco-friendly gifts from sustainably-minded companies so you can keep on enjoying the outdoors to the max while leaving behind a minimum impact. Read on to explore our Earth Day guide to sustainable and eco-friendly gear.
---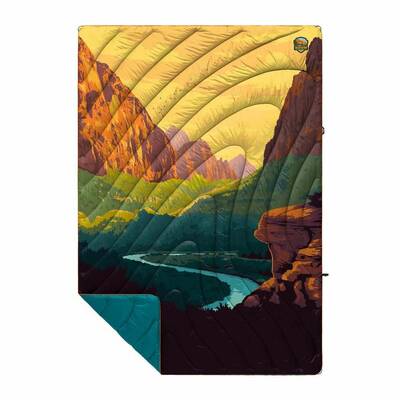 Celebrate the National Parks with a water-resistant, insulated, and washable puffy blanket. These Original Rumpl Puffy Blankets are made with 100% post-consumer recycled synthetic material—both the shell and insulation.
Rumpl blankets come in about every color and design you could ask for, but there is nothing quite like the National Parks Collection. Not only are they beyond cool looking, but, since Rumpl is a member of 1% For The Planet, a portion of the proceeds supports the health and preservation of outdoor spaces.
The Zion blanket, pictured above, is one of our favorites. The Yellowstone one is pretty striking as well. The best part—there are plenty more to choose from! Join Rumpl in supporting the work of the National Park Foundation with a blanket purchase today!
See the Rumpl National Parks Puffy Blankets
---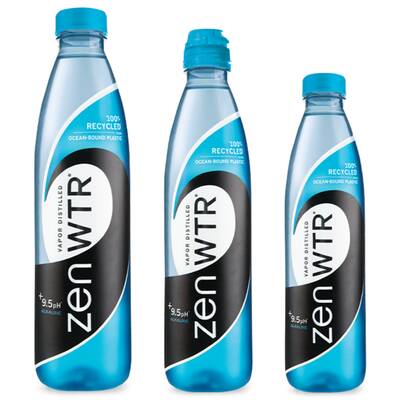 If you are serious about your health but don't want to drop $3,000 on an alkalizer, you are not alone. Most outdoorsy types wouldn't touch a plastic water bottle with a ten-foot stick, but ZenWTR aims to keep a closed loop by using only 100% recycled ocean-bound plastic to make their bottles. These bottles are as eco-friendly as can be!
The ZenWTR bottles themselves are 100% recyclable, and each one is made from up to five previously discarded bottles that were rescued from at-risk coastlines and waterways, preventing them from reaching and polluting the ocean. You're helping to preserve the world's oceans and rivers with every purchase.
Plus, ZenWTR donates 1% of all sales to ocean conservation and recycling advocacy. The company is on a mission to rescue 50 million pounds of ocean-bound plastic by 2025, so if alkaline water and the environment are your jam, this is a way to have your water and drink it too.
See the ZenWTR Alkaline Water 12 Pack
---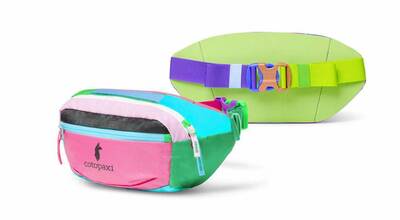 Fanny packs are back, folks. Nordic skiers never gave them up, the youths are bringing them back, and now it is time for reclamation from the day hiker masses!
You won't find a cooler fanny pack anywhere else. There are about 100 color combinations to choose from, so there is something for everyone.
What's more, Cotopaxi is a top-notch company, not only because of its bold colors and nice gear, but they are also certified climate neutral. Not many businesses can say that.
See the Cotopaxi Kapai 3l Hip Pack
---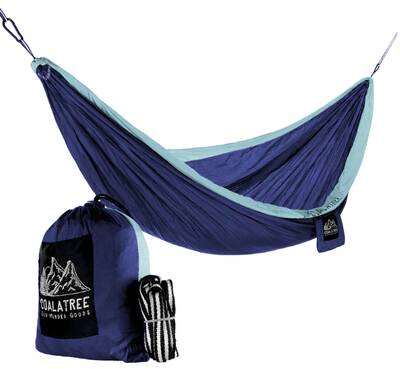 Level up your camping, climbing, and rafting trip game by about 100% by adding a hammock to your gear arsenal. A double hammock? Make it 200%.
If those figures aren't convincing enough, Coalatree is an American company that started off as an organic farm. Now, their sustainable principles have carried over the eco-minded philosophy with waterless dyes, recyclable packaging, non-toxic water repellent coatings, and an aim for zero emissions.
See the Coalatree Wanderer Double Hammock
---
Baggies were always the ultimate outdoors short, but they just got better. Patagonia now makes baggies out of 100% recycled nylon. So if your adventure needs a pair of shorts that can do it all, swim, hike, bar, swim again, you've found your match.
There are plenty of pattern options, and they make them in many lengths for all genders. Want to know more? See our full review of the Patagonia Baggies.
---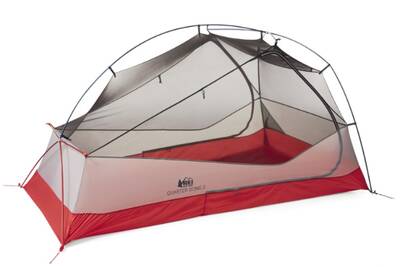 This is a big gift, but if you love someone (or yourself) a lot, then it is certainly worth it! The REI Quarter Dome stands the test of time. This tent is ultralight, three-season ready, easy as pie to set up, and goes the distance. Let's get personal—I've had one for almost 15 years now, and though it has circumnavigated the globe adventuring and covered more miles in more conditions than I dare recount, it barely shows its age. Nary a tear or leak to its name so far!
Gear that lasts speaks for itself in terms of sustainability, but additionally, REI has packaging reduction and sustainability initiatives to reduce environmental impact.
See the REI Quarter Dome 2 Tent
---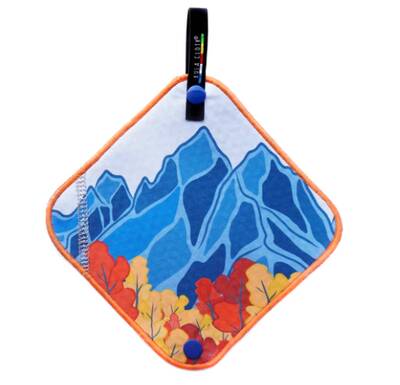 There is nothing more disheartening than finding bits of toilet paper in a beautiful location. Kula Cloth aims to reduce toilet paper in the outdoors and the amount of drippy drip that goes in your pants, one antimicrobial cloth at a time. Now that is double sustainability as it reduces paper usage as well as extends your pant wears between washes!
A Kula Cloth can be used as a replacement for a handkerchief, toilet paper, panty liners, washcloth—you name it. This cloth is tricked out with reflective tape in case you find yourself searching for it in the dark. It also has snaps to attach to your bag for convenience while hiking.
Besides that, there is a wide range of super cool styles to choose from—some hand-designed by selected artists.
Kula Cloth's ethos is to encourage leave no trace and promote environmental stewardship.
---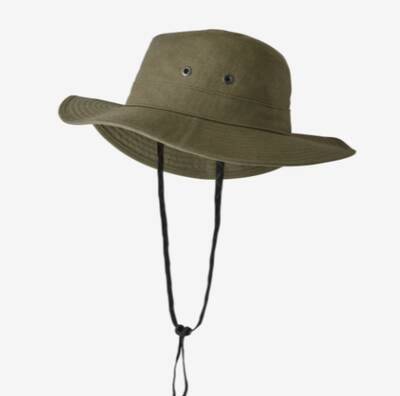 Either you like safari hats or you like sunburns, there is no in-between. With this Tentree safari hat, you'll avoid sun damage to your forehead and retinas while saving the planet at the same time. How so? Tentree quite literally plants ten trees for every purchase.
The company uses sustainable materials to make its products. This hat is made out of recycled polyester. Not a bad way to avoid a sunburn!
---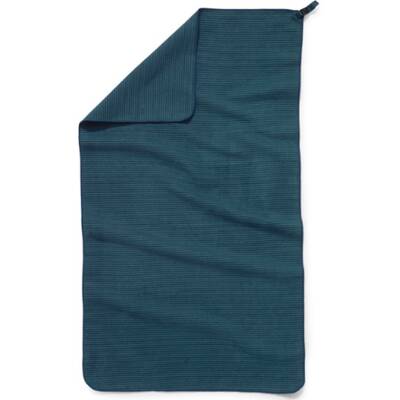 We're pretty sure every type of outdoor adventurer could use this towel. It's super lightweight, comes in multiple size options and cool colors, is quick-dry, and can absorb eight times its weight in water. This towel would be a pretty solid contribution to any outdoors-person's kit. Bonus—it is bluesign approved, meaning the materials and process used to make this product are sustainable.
---
Backpackers.com Affiliate Policy: This guide contains affiliate links, which help fund our website. When you click on the links to purchase the gear, we get a commission, and this goes a long way to creating guides, gear reviews, and other excellent content.