If you're like us, you've been spending the past few weeks dreaming about warmer times, big adventures, and new gear!
REI is a gold-standard company that is all about reliable and quality gear. As such, REI's new Just For Members Collection is a culmination of thoughtful design, function-first and inclusive pieces. This collection has been made just for REI Co-op Members.
In this list, we've selected a few items that we think any adventure-minded person will deem essential once added to your kit. There are several fun collaborations in this collection and multiple updated items we've come to love over the years — all with that wonderful REI guarantee of quality, performance, and excellence. See some of our favorites from the collection below.
---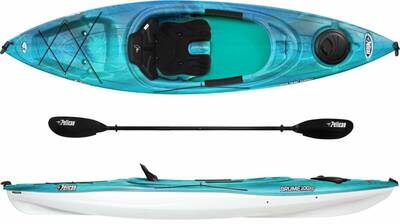 The Pelican Brume 100XP Kayak checks all of the boxes on the list of things we like to see in a kayak. It's balanced, comfortable, stable, and has plenty of gear storage capability for its size. This is a lightweight, single-person, 10-foot kayak that's ideal for darting around in shallow waters, and it'll handle days on the river or lake just as well.
See the Pelican Brume 100XP Kayak
---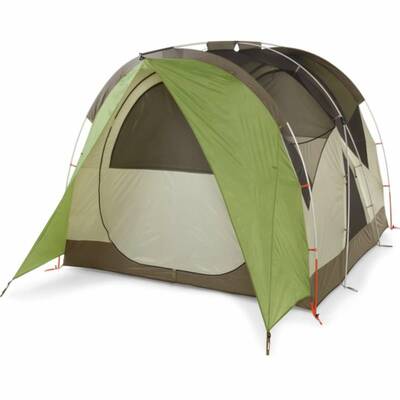 This 3-season, 4-person tent is a solid choice for a freestanding, easy-to-set-up shelter. It's got two doors, nearly 360 degrees of windows to see beautiful views from, and it is spacious! It weighs in at 21lbs 11oz, making it a great car camping tent or basecamp home. Not only is it seam-sealed, but REI also boasts that the Wonderland 4 is able to handle storms like a champ! If you're looking to up your car camping game, the Wonderland 4 is a great piece of gear with a really nice warranty.
---
REI's Flash Packs are fantastic and affordable! This Flash 22 is a great size for long day hikes. It weighs in at a scant 14oz. This pack has removable sternum and hip straps, and the back pad is removable — transforming into a place to sit! It's a pretty clever design there. The pockets are thoughtful and very stretchy, giving this pack the storage of a bigger backpack.
---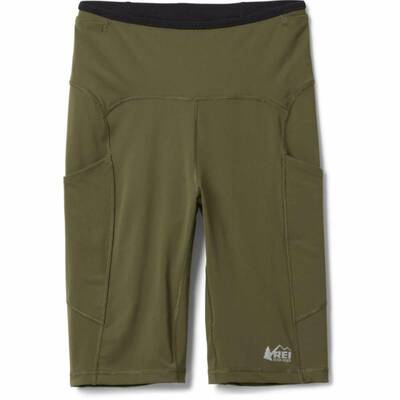 Strong, stretchy, and full of pockets, these REI Co-op Swiftland Training Shorts will definitely become your go-to athletic bottoms! They sport a 9-inch inseam, which is really nice for hiking, running, and being active in general. Along with wicking and dry-fast technology, the Swiftland Training Shorts also have flat seams that make chafing a thing of the past.
See the women's REI Co-op Swiftland Training Shorts
---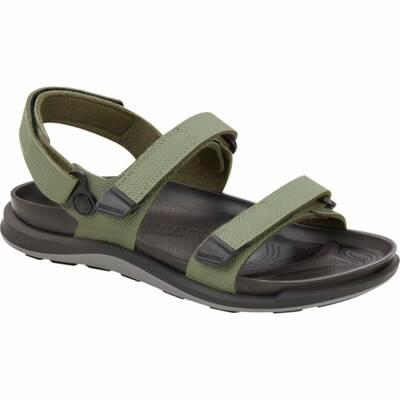 The Birkenstock Kalahari Sandals are truly built for adventure. Whether you're exploring in water, dirt, mud, or rocks, they've got your feet protected! Think of how comfy your Birks are and how much you wish they'd be an adventure shoe. Well, the Kalahari's have made it happen. These have the comfort and quality you've come to expect from Birkenstock, but now with burly materials and adventure in mind!
See the women's Birkenstock Kalahari Sandals
---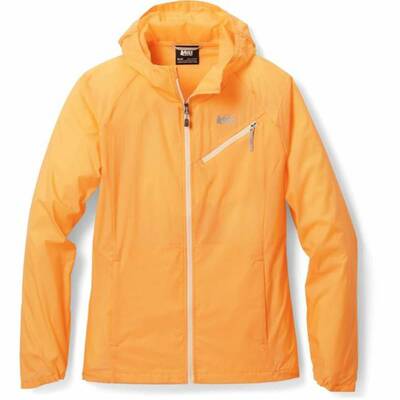 This snazzy jacket is a great addition to any kit — it's ultralight, ultra-packable, and is coated with DWR for some solid water resistance and wind-proofing. Like all of REI's Flash series products, this jacket is thoughtful and reliable. The fit is designed to keep wind and weather out. It features elastic cuffs and a drawcord on the hood and the hip. This is a great do-it-all jacket for hiking and backpacking during any season.
See the women's REI Co-op Flash Jacket
See the men's REI Co-op Flash Jacket
---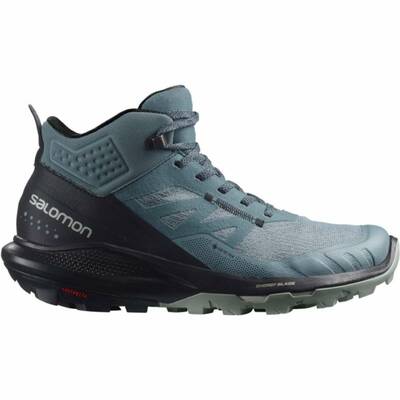 If you love hiking fast, staying dry, and giving your feet a lot of support, you will absolutely love the Outpulse from Salomon. These rugged mid-height boots have full rubber toe-caps, are waterproof, and are like walking on a cloud thanks to some Fuze Surge foam. These boots can easily be taken from spring through autumn and with a classic lace-up design, they will give you a nice custom fit.
See the women's Salomon Outpulse Mid GORE-TEX Hiking Boots
See the men's Salomon Outpulse Mid GORE-TEX Hiking Boots

---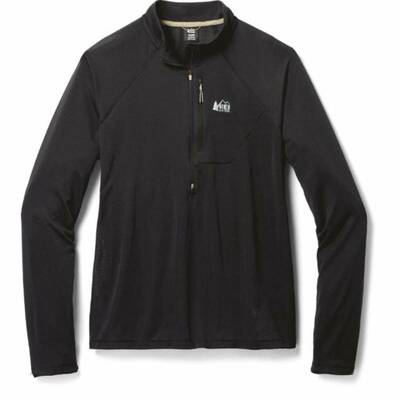 This ultra-stretchy and ultra-breathable half zip is destined to be a daily favorite. This is a great piece for running on roads and trails and it is cute enough that it can easily transition to running errands around town. Made from super cozy, moisture-wicking Polartec Powergrid Fleece, this top didn't skimp on design — it's got a chest pocket (which it can pack into), thumb loops, and a dropped back hem for some added coverage.
See the women's REI Co-op Swiftland Half-Zip Running Pullover
See the men's REI Co-op Swiftland Half-Zip Running Pullover

---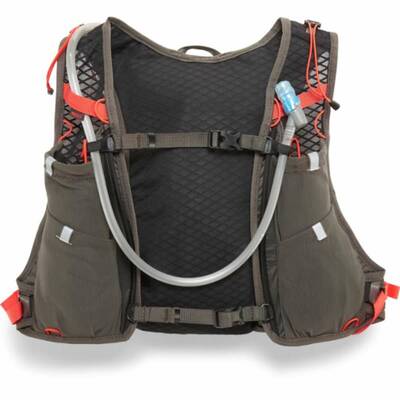 This 5-liter running vest is a fantastic choice where value and durability are concerned. It comes with a 1.5L water reservoir and the M/L weighs in at 9oz. This pack is full of pockets that are so stretchy that you can easily pack what you need for a day on trail, and the women-specific design ensures that this vest mitigates chest overcrowding as we like to call it!
See the women's REI Co-op Swiftland 5 Hydration Vest
See the men's REI Co-op Swiftland 5 Hydration Vest
---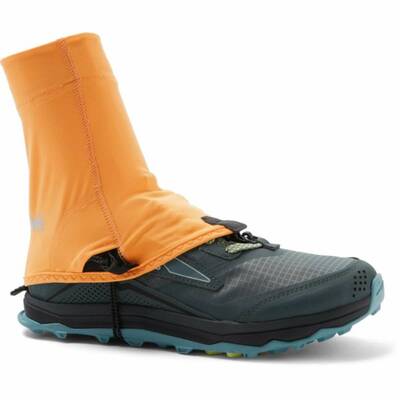 Whether you are hiking, running, walking, or strolling, no one likes rocks in their shoes. And that is why the REI Co-op Swiftland Running Gaiters are a must. They are very lightweight and stretchy, so much so that you really don't notice them when they're on. What you will notice, is that you don't get stuff in your shoes! These work with most any shoe and come in a variety of sizes. The minimal design is modern looking and the fabrics used are very durable.
See the REI Co-op Swiftland Running Gaiters
---
All images courtesy REI, All Rights Reserved.
Backpackers.com Affiliate Policy: This guide contains affiliate links, which help fund our website. When you click on the links to purchase the gear, we get a commission, and this goes a long way to creating guides, gear reviews, and other excellent content.