Father's Day is right around the corner, and if you're still looking for the perfect gift for your outdoor lovin' dad, you've come to the right place!
With summer on the way, Dad is ready to play. And we've worked hard to find some of the most awesome gear for gifting this Father's Day. Whether your pops loves a leisurely stroll in the woods, regularly shreds the gnar, or recreates somewhere in between the extremes, you're sure to find the perfect thing for your dearest dad here in our annual Father's Day Gift Guide.
Here are our favorite Father's Day picks for 2023!
---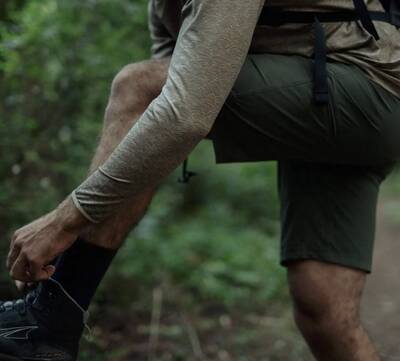 Whether grilling up burgers or movin' and groovin' on the trail, dads love a good pair of shorts. And KUHL has the perfect pair for all dads, the Suppressor Short!
These bottoms are super comfy thanks to a pull-on waistband, good breathability, and some nice stretch. Because of the Suppressor Short's abrasion and water resistance, they are also phenomenal for hiking and backpacking. These shorts have 6 pockets for all of Dad's stuff, and they're also available in a jogger style if your dad doesn't like to show off his calves.
Technical high performance and comfort in one good-looking pair of shorts? Dad will love them!
---


Pace Breaker Shorts from lululemon have become known as one of the top running shorts available, and they have a bit of a cult following at this point. And it's for good reason! These are some seriously thoughtful shorts, and they're available in an assortment of colors and patterns.
If your dad loves to run, he'll adore the Pace Breaker Shorts for their lightweight, stretchy construction. They're made from lululemon's Swift fabric, which is sweat-wicking and quick-drying: the perfect combination! It's also supremely anti-chafe, which is clutch. And the zippered side pocket keeps your personal effects secure while you exercise.
Order Father's Day gifts by June 13 at 11:‌59‌pm PST. Get them by June 18.
See the lululemon Pace Breaker Short
---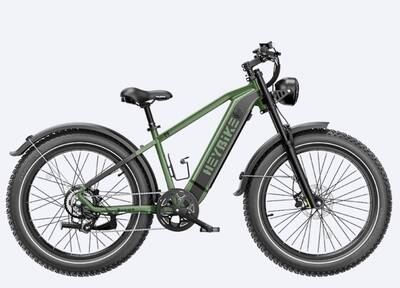 Has your dad ever brought up the idea of getting an e-bike? Blow his mind with this spectacular bike from Heybike — get $50 off for Father's Day!
Heybike Brawn is a fat tire e-bike with a burly build, a beastly amount of power, and broad range. It's perfect for the dad who loves bike-ventures.
Brawn is highly capable in its weight capacity. Its sturdy frame is designed for riders between 5'7 '' and 6' 6'', and it is capable of handling up to 400 lbs. Perfect for most dads! Its hydraulic suspension reduces frame vibration when riding on rough roads, which makes the ride more stable, more comfortable, and easier to control, allowing your dad to confidently to handle any terrain.
See the Brawn Electric Bike at the Heybike Shop Or See the Brawn Electric Bike on Amazon
---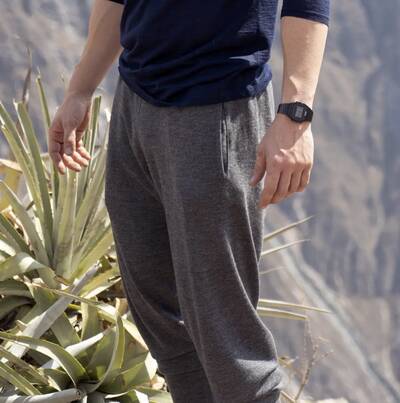 Introduce Dad to Arms of Andes' incredibly soft and comfortable Alpaca wool sweatpants! They're 420 midweight, perfect for lounging around after a long hike. Plus, they're warm and cozy for chilly evenings but breathable for adventures and morning hikes.
These alpaca wool sweatpants are made from sustainable 100% royal alpaca fabric and are softer than cashmere and more durable than merino wool. They're highly breathable and moisture-wicking, ideal for cold weather layering or as a stand-alone — best for hiking, trail running, climbing, and backpacking.
Alpaca wool sweatpants are a fantastic gift for Father's Day. They are practical as it gets, but feel absolutely luxurious!
See the Arms of Andes Alpaca Wool Sweatpants
---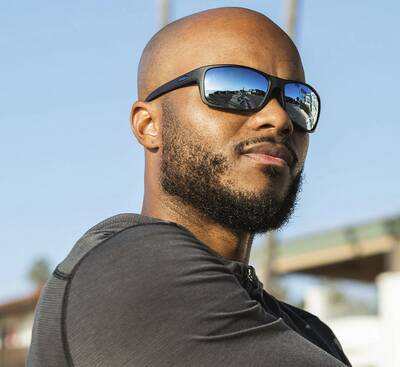 Give the dad the gift of eye protection this Father's Day with REVO's awesome Rebel Superflex sunglasses. These good-looking shades are satisfyingly bendable, super durable, and ready for adventure! With polarized lenses and a few color options to pick from, dad will be looking his best in the sunshine this summer!
To save 25% on Father's Day Picks, use code DAD25 until June 18th.
See the REVO Rebel Superflex Sunglasses
---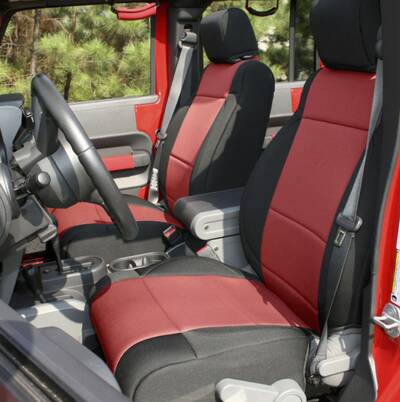 If your dad loves to hit the 4×4 roads or customize his car, Stinger Off-Road makes seat covers and floor mats that are sure to be a great gift! Both the floor mats and seat covers are incredibly easy to install and require zero tools. Help your pops protect his car seats from spills, stains, and UV rays, so he won't have to worry about ruining the interior with muddy boots or spilled drinks.
Unique seat covers and floor mats can help a car look like new and feel squeaky clean. Just like new clothes tend to make us feel fancy, these seat covers and floor mats will breathe new life into dad's rig. What's more — Stinger Off-Road has a plethora of vehicle lighting and audio solutions if you really want to trick dad's ride out.
Use code BACKPACKERS10 to get 10% off orders over $400!
See the Stinger Off-Road Seat Covers And Floor Mats
---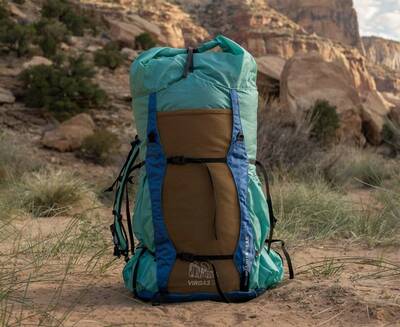 If your dad is into ultralight gear, Granite Gear has exactly what he needs with their Virga3 55 and Virga3 26 backpacks. These backpacks have fully adjustable torso height and width, and they boast the lightest Re-Fit hip belt to date!
Like with all Granite Gear backpacks, you can rest easy gifting this backpack because it is awesome. Out of the box, the Virga3 55 Liter backpack weighs in at 1.68 lbs. The Virga3 series boasts 5 spacious external pockets and is constructed from super durable high-tenacity nylon (100D and 210D) with Barrier DWR.
You might end up borrowing this from Dad if you gift it to him! It's an excellent backpack line.
See the Granite Gear Virga3 Series Backpacks
---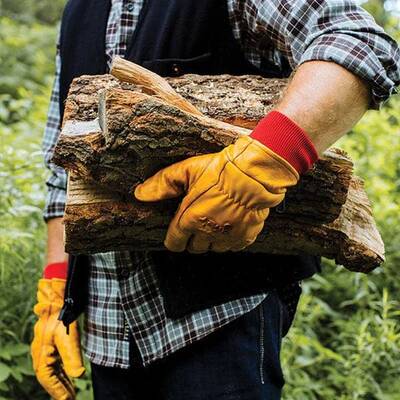 Give Dad a tried and true classic that gets better with time. Give'r Gloves offer a premium all-leather exterior and hand-branded initials for a touch of personalization. Give'r 4-Season Gloves and Frontier Mittens broke records when they originally launched on Kickstarter. Thousands of 5-star reviews later, Give'r gloves are the gift he wants and needs for his everyday adventures.
The Give'r Gifting Feature takes the guesswork out of sizing and shipping. You purchase the gloves, Dad gets an email within minutes to select his size and branding, and Give'r ships the prepaid pair to his door. Click "Gift These Gloves" on your favorite glove page to get started.
Get 40% off with code GIFTGIVER40 when you use the Gift These Gloves feature. Offer valid until Saturday, June 17.
You can also use code BACKPACKERS to receive 20% off the entire website during the month of June (cannot be combined with other codes).
---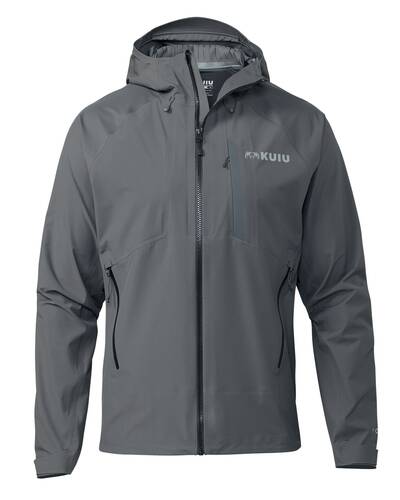 For the highly active dad, a new rain gear set could be just the ticket! KUIU's new Chugach TR set is ultra-packable, has incredible stretch, and is purpose-built for even the most extreme adventures. The Chugach TR line is highly breathable, and both pieces have zips to vent. These pieces are treated with K-DWR, allowing them to keep Dad warm even in cold, wet conditions.
This rain jacket and rain pants set is so burly you'd never guess it's ultralight, but it is. The Chugach TR jacket weighs in at 14 ounces, and the pants 10.7 ounces!
KUIU offers a lifetime warranty on their gear, and any dad can appreciate that.
See the KUIU Chugach TR Rain Gear Set
---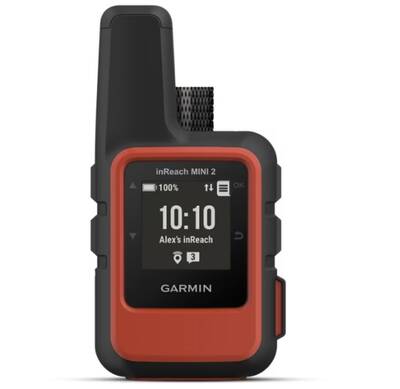 A true classic at this point, the Garmin inReach Mini 2 is a GPS and satellite communication device in one small, easy-to-use package.
Hopefully, your dad will never find himself in a jam while adventuring. But if that were to happen, a Garmin inReach Mini 2 is the backcountry insurance plan to get help! This device allows users to send texts and check-ins to loved ones, along with that feature we all hope we never have to use: the SOS button to call Search and Rescue.
Right now, REI is running a promo to save $50 on inReach Mini 2 without needing a coupon code. These units rarely go on sale, so it's the perfect time to snag the Garmin inReach Mini 2.
---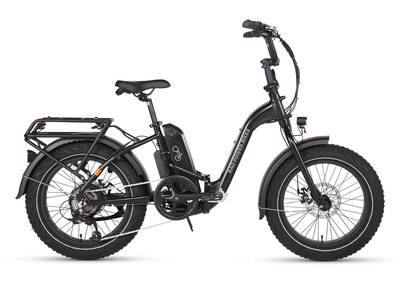 Rad Power Bikes is committed to building the perfect bike for everyone, which is why they have a wide selection of Ebikes, parts, and accessories to make sure you can get your ideal bike. Taking your size and preferred activities into account, there's undoubtedly a Rad Power Bike for you.
Just in time for Father's Day, you can get $200 off the RadExpand, $150 off the RadRunner Plus, and $50 off the RadRunner 2. Additionally, you can save 25% off an Abus Bordo Granit X-Plus Lock through 6/30 or buy a RadRunner 3 Plus and get a free Abus Bordo Granit X-Plus Lock through 7/4. It's simply the best time to get a new bike for Dad.
See the RadExpand and all Rad Power Bikes Father's Day Deals
---
All images courtesy Amazon, All Rights Reserved.
Backpackers.com Affiliate Policy: This guide contains affiliate links, which help fund our website. When you click on the links to purchase the gear, we get a commission, and this goes a long way to creating guides, gear reviews, and other excellent content.