With an eye towards making the best technical outdoor gear possible, FORLOH proudly introduced the Expedition Series, a collection of three-layer, fully seam-sealed, and waterproof garments with the first-ever 800+ fill USA down.
FORLOH's Expedition Series, which includes a Men's Jacket and Women's Parka, is perfectly suited for extreme weather conditions.
The inspiration for the Expedition series came from a trip to Greenland, where FORLOH supports weather stations doing important climate science.
These stations are built to withstand extreme cold and are the most inhabitable regions on the planet.
The FORLOH team set out on a quest to create the perfect waterproof down outerwear due to the harsh weather, which included quickly varying precipitation levels and extreme cold.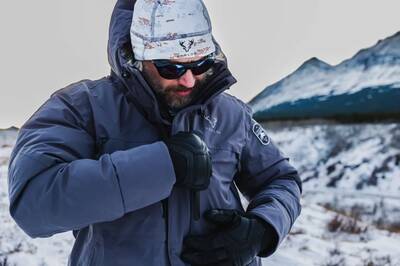 Andy Techmanski, FORLOH founder and CEO, said their goal was to meet the need for the Greenland climate science missions, and they have gone above and beyond with this series, creating the highest warmth-to-weight ratio of any USA down on the market today.
The Expedition series was meticulously designed to enhance warmth, comfort, and temperature control.
The lining is designed with each baffle deliberately weighted based on the location and associated thermal requirements of the body's organs.
The collection also includes the first-of-its-kind responsibly harvested 800+ fill 90/10 power USA down, a significant advancement in down technology created in collaboration with Downlite Outdoor by FORLOH.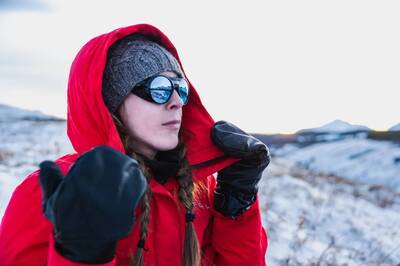 The three-layer shell is made to enhance durability and is waterproof, breathable, lightweight, and completely seamed.
The Expedition Series is 100% made and sourced in the USA and comes with a lifetime warranty and satisfaction guarantee.
The new Expedition jacket and parka will retail at $1195 and are available in Men's and Women's sizing at https://forloh.com and in FORLOH's Whitefish, Montana, and Austin, Texas retail locations.
---
Images courtesy of FORLOH
Backpackers.com Affiliate Policy: This article may contain affiliate links, which help fund our website. When you click on the links to purchase the gear we get a commission, and this goes a long way to creating guides, gear reviews, and other excellent content.