FORLOH, the pioneering 100% American-made technical outdoor brand, has unveiled its game-changing innovation: the Merino Hi-Loft Reversible Jacket and Vest.
This trailblazing release marks FORLOH as the inaugural US apparel company to create a Merino Hi-Loft wool reversible jacket and vest, using materials sourced directly from American soil.
This accomplishment underscores FORLOH's enduring commitment to pushing the boundaries of technical innovation while maintaining American-made quality and craftsmanship.
New 2-in-1 Merino Hi-Loft Reversible Jacket and Vest
Effortlessly transitioning from city streets to rugged mountain peaks, the 2-in-1 Reversible Merino High-Loft Jacket and Vest exemplify versatility.
Engineered as a multi-use jacket and vest, each side serves a distinct function. Combined, they offer unparalleled performance.
One side features military-grade Quantum 40D Ripstop nylon, providing robust defense against rain, wind, and rough terrain.
The other side offers cruelty-free merino wool sourced from the US for exceptional comfort and thermoregulation, combating odors.
Jacket
Vest
The hi-loft wool insulation and merino wool liner enhance the jacket and vest's longevity, with wool's innate advantages in temperature regulation and moisture dispersion.
No chemical treatments are needed, ensuring sustained effectiveness.
Both the vest and jacket feature strategic pockets, YKK zippers, and a heritage diamond quilt pattern design on the merino side, all proudly sourced and handcrafted within the United States.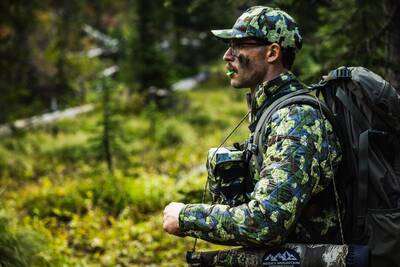 The Merino Hi-Loft Reversible Jacket and Vest retail at $399 and $329, respectively, available in Men's sizing on FORLOH's website and flagship retail locations in Whitefish Montana and Austin, Texas.
---
Images courtesy of FORLOH
Backpackers.com Affiliate Policy: This article may contain affiliate links, which help fund our website. When you click on the links to purchase the gear we get a commission, and this goes a long way to creating guides, gear reviews, and other excellent content.