American technical outdoor brand FORLOH is thrilled to announce the addition of Duck Dynasty's Willie Robertson as Brand Ambassador.
Bringing with him a wealth of knowledge and experience, Willie will not only lead FORLOH's efforts in promoting the brand but also be an influential voice in making the outdoors better for everyone.
Robertson is an American TV Personality, businessman, and active hunter and outdoorsman, who starred in A&E's hit TV series Duck Dynasty.
Andy Techmanski, FORLOH Founder and CEO, said Willie represents the American entrepreneurial spirit and shares the brand's patriotic values around Made in America manufacturing, as well as a love of hunting and outdoor activities.
"We're honored and excited to have Willie join the FORLOH family, and we look forward to building back American manufacturing together," he said.
Meanwhile, Robertson said that FORLOH is doing it right by investing in the American supply chain, and Andy and his team have done a tremendous job of developing premium products that are all made right here in America.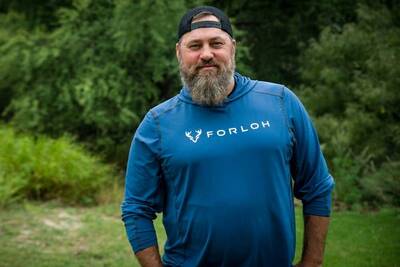 "This is a very exciting collaboration and I can't wait to work more closely with the brand as we build back American manufacturing to strengthen the domestic economy," he said.
As an ambassador, Robertson will work with the brand on Made in America media projects and new product development, as well as represent FORLOH and its mission at events.
The collaboration includes plans to create a co-branded, signature line of apparel, combining the deep technical knowledge of FORLOH's product design and development team with Robertson's expertise to create a new waterfowl range that is 100% made in America.
---
Image and content courtesy of FORLOH
Backpackers.com Affiliate Policy: This article may contain affiliate links, which help fund our website. When you click on the links to purchase the gear we get a commission, and this goes a long way to creating guides, gear reviews, and other excellent content.