The Fourth of July is all about waiting till the sky gets dark and watching the stars come out. At least, it is for us. Hopefully there are a few fireworks to light up the night, but simply breathing cool air and enjoying the open spaces of a campground, park, or even your backyard is our preferred way to celebrate.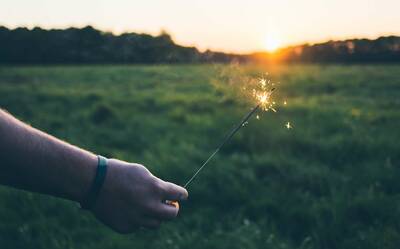 We created a unique gift guide for the Fourth this year. It includes a range of products that will enhance your celebration of Independence Day, and then keep you performing at high levels in the outdoors for years to come.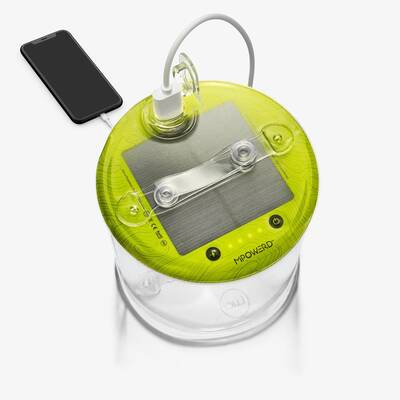 The MPOWERD Luci Pro Series is an impressive inflatable floating lantern. It has 150 lumens of light, more than enough for playing cards in the tent at night, an adjustable strap for hanging, and a 50 hour charge on low. Then there's the integrated USB charging port, so you can power your phone, or charge the lantern itself via USB.
For the Fourth of July we can't think of a better way to maintain a bit of light as the evening dims and the stars come out.
MPOWERD is having a July 4th sale, which includes the Luci Pro Series — get it 40% off with code JULY40.
---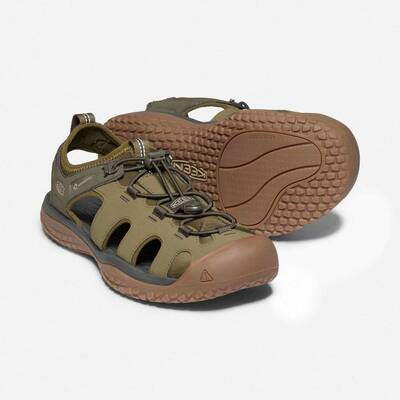 The Fourth of July means summer, and summer means sandals. For those of us who are lucky enough to celebrate near a body of water (lakes and beaches preferred), the KEEN SOLR sandal is ideal. It uses the classic KEEN sandal shape and structure with water shoe features like amphibious Aquagrip rubber and quick-dry lining. The webbing is also made of recycled plastic bottles!
Get in the boat this Fourth.
See the Men's KEEN SOLR Sandal
See the Women's KEEN SOLR Sandal
---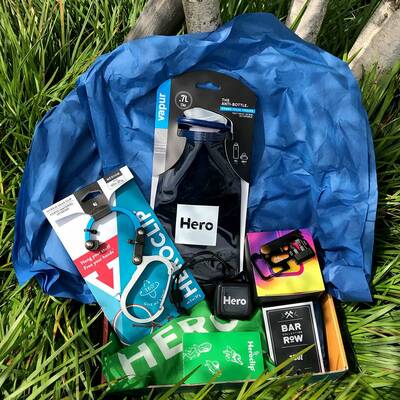 Heroclip, the brand that brought you the smart carabiner, is selling a limited number of HEROBOXES during this Fourth of July. Perfect for the outdoors — whether that's a campground or your backyard — they put together this clever box of versatile everyday gadgets to make your life easier.
The HEROBOX comes with a medium Heroclip (of course), a Vapur Collapsible Water Bottle, a bandana treated with bug repellent, a lightweight portable wireless speaker, and a pocket multi-tool — all of which are custom branded as HERO products.
If you want a box of fun for your Fourth of July, the Heroclip HEROBOX is it.
---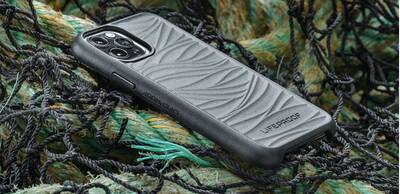 This Fourth of July make sure you don't break your phone while filming fireworks, and do it sustainably at the same time. The LifeProof WĀKE is an ultra-thin, DropProof smartphone case that's made of 85% ocean-based recycled plastic. LifeProof makes the WĀKE for iPhone and Samsung Galaxy, it's compatible with QI charging, and it has a sweet wave design on the back.
Most importantly, though, when you buy the WĀKE case Lifeproof will donate $1 to the organization of your choice: Water.org, The Coral Reef Alliance, American Rivers, or Oceana.
See the Lifeproof WĀKE Phone Case
---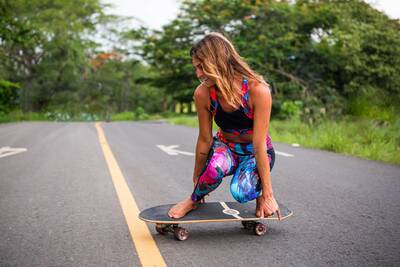 If you're looking for rad activewear for all-day Fourth of July celebrations, check out the Mana Threads Fogo Leggings. They use the densely woven Power Up™ fabric, which is moisture wicking, lightweight, and strong. There's a high, wide waistband that offers light compression and an interior stash pocket that easily fits your cell phone, snacks, sun glasses, and more.
The Fogo Leggings are perfect for hiking, running, hanging out on the boat — generally playing in the wild on this Fourth.
See the Mana Threads Fogo Leggings
---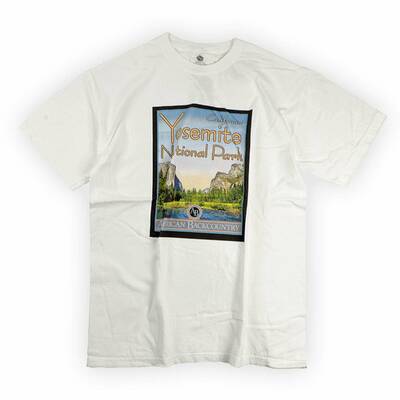 If you're one for commemorative T-shirts, American Backcountry will have the gift for you this Fourth. The company has hundreds of designs for every National Park, and tons of outdoor-themed art, that you can print on-demand.
The shirts themselves are moisture wicking and made of spun polyester, which means they will perform around the house and on a thru-hike. In fact, they make thru-hike shirts, like for the Appalachian Trail.
Commemorate your Fourth for the whole family by getting the wilderness you love printed onto your next T. Use the code BP10 for 10% off!
See the American Backcountry National Park T-Shirt
---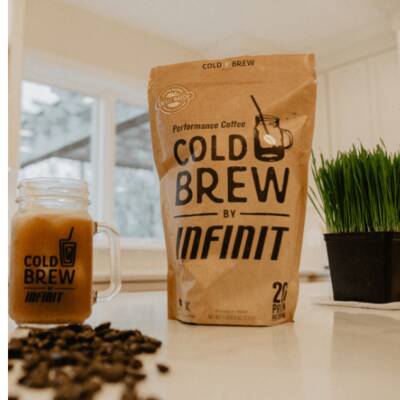 Infinit Nutrition makes unique healthy consumables. The COLD BREW Performance Coffee is the perfect mix of real cold brew that has been lightly sweetened with cream. Simply add water for a bold iced coffee on-the-go — no brewing or steeping necessary. Packed with 20 grams of protein from pure grass-fed whey, COLD BREW is an easy and delicious way to energize your morning, or a refreshing and nutritious late day pick-me-up.
Boost yourself for a Fourth of July run, or make sure you can stay up for late-night antics.
See the Infinit Nutrition Cold Brew Performance Coffee
---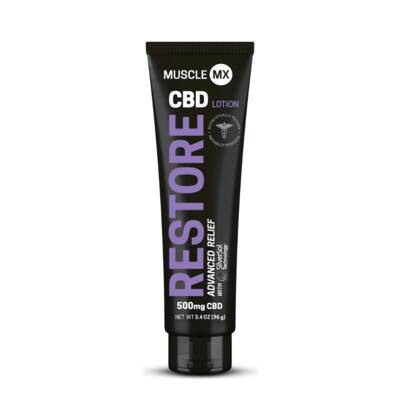 Muscle MX makes a handful of restorative CBD products, and the Restore Lotion is perhaps the best choice for a long holiday with the family. It combines CBD and essential oils to provide soothing relief to your muscles, and antimicrobial SilverSol Technology® (colloidal nano-silver) to establish an antimicrobial barrier for your skin.
Use it for muscle/joint pain, burns, scrapes, inflammation, rashes, bug bites, and more. Some of which are likely to occur on your outdoor Fourth celebration.
See the Muscle MX Restore CBD Lotion
---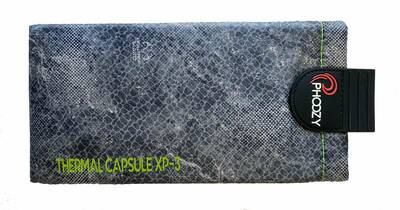 Fourth of July tends to have a decent amount of commotion, whether you're packing up for a camping trip or shuttling the family to the beach. Throughout all that, there's a good chance your phone will end up on pavement, which can sour the mood.
Phoozy makes sleeves — which it calls capsules — for smartphones, offering protection from drops, weather, and water. The XP3 Series Thermal Capsule is their top-of-the-line model, and it will make sure that your phone survives the holiday. Slip your phone in the XP3 and it will float if dropped in water, keep a battery charged in hot or cold environments, and be easy to locate.
The XP3 has an easy-to-grip pull that gives you quick access, but keeps the phone secure when not in use. And inside the XP3 is an internal stash pocket for credit cards and cash, making it a de-facto wallet.
If you're the type to drop your phone — especially during a celebration — protect yourself with the Phoozy XP3.
See the Phoozy XP3 Series Thermal Capsule
---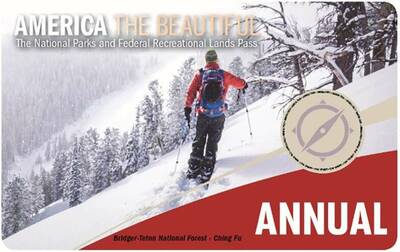 As always, we recommend the National Parks Pass as an excellent gift for the whole family on the Fourth of July. It lasts a whole year, gives free access to all National Parks and Federal Recreational Lands, and encourages visitation to the United States' most iconic nature spots. Plus, the whole car gets in free.
---
This post contains sponsored content from multiple brands.
Featured Image: Photo by Jamie Street on Unsplash
Backpackers.com Affiliate Policy: This guide contains affiliate links, which help fund our website. When you click on the links to purchase the gear we get a commission, and this goes a long way to creating guides, gear reviews, and other excellent content.