Having the best and most comfortable blanket is important to keeping your body and soul together.
That's why Rumpl introduced the CozyHemp Blanket, the latest addition and greatest to the brand's eco-friendly and natural fiber blanket collection.
Using organic hemp fiber as a natural resource is a new exploration at Rumpl, and the brand is so excited to be adding such a versatile and feature-rich fiber to its collection.
The CozyHemp Blanket is made with an organic, renewable cotton and hemp blend and is the same weight as your favorite hoodie—if your hoodie were made from the softest, most sustainable fabric around.
The natural materials in this blanket are kept fresh between washing thanks to anti-static and antibacterial treatment.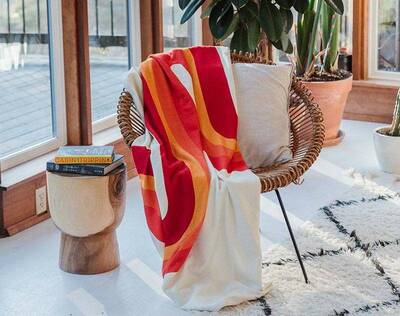 And just like your favorite hoodie, the blanket will wear with you, wash after wash and get even softer.
The CozyHemp Blanket is available in four amazing colors – Harvest Wave, Warm Wave, Deckstripe, and Retro Sunrise.
Enjoy the new CozyHemp Collection by purchasing yours today!
---
Images courtesy of Rumpl
Backpackers.com Affiliate Policy: This article may contain affiliate links, which help fund our website. When you click on the links to purchase the gear we get a commission, and this goes a long way to creating guides, gear reviews, and other excellent content.