AllTrails has established itself as the leading hiker navigation website and app and has cultivated a community focused on the love of exploring the outdoors. It's a beloved brand with over 50 million trail-goers using its platform to kickstart their adventures.
The outdoors is a place where many feel at home and go to recharge from the day to day. But for some, the outdoors can be intimidating — the wilderness can be scary, and the vast amount of information that is out there about activities like hiking and biking can be overwhelming.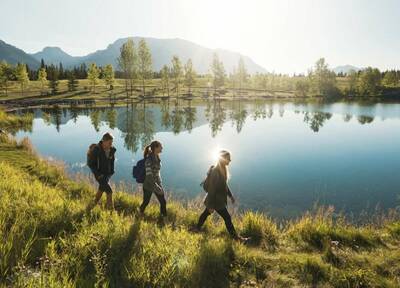 AllTrails believes that the trail is a part of each and every one of us. This Earth Day, and every day, AllTrails is encouraging everyone to get outside and explore new trails.
That's why now through April 26, you can get 30% OFF an AllTrails+ subscription.
So, explore the beauty of nature today and every day with AllTrails+, and keep reading to learn more about AllTrails.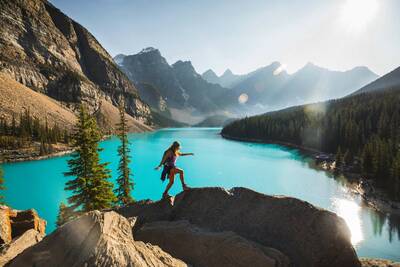 AllTrails Cultivates Outdoor Community
Breaking into new communities can be intimidating — AllTrails can be the bridge to experiencing the outdoors in a new way with its Community feature where users can connect with and inspire each other.
The Community feature brings a social aspect where you can like, share and follow other activities. This fosters new, supportive friendships with other outdoorsy folks, which, in turn, makes the outdoors more accessible. It's easier to try new things with friends by your side.
There are over 400 thousand curated trails in the app and more than 750 million recorded miles, and across all of this, you will find community members sharing their experiences and photos with one another.
AllTrails prides itself on being an inclusive company — it's in the name. AllTrails for all people. While AllTrails is most known for its library of hiking trails, many other activities like biking, backpacking, snowshoeing, and bird-watching also have a place in the app. The incredibly accessible and easy-to-use app provides resources and community for everyone from first-timers to seasoned thru-hikers.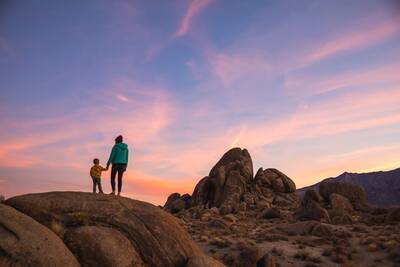 Get More with AllTrails+
We recently put AllTrails+ to the test. Both the base app and the upgraded subscription are fantastic for finding amazing trails near and far.
The base app is great for folks starting out on their first hikes. It contains a vast amount of information in an organized and approachable way to get you started on trails.
The AllTrails+ subscription provides even more benefits for those who want to further enhance their experience with features like downloadable maps, wrong turn alerts, and Trail Previews.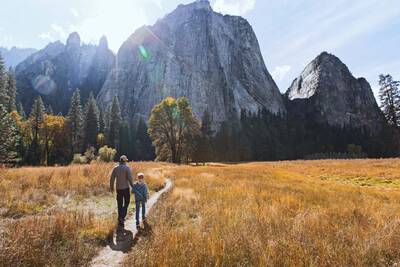 Unlock AllTrails+ and explore a trail near you this Earth Day and beyond.
Click here to get 30% off AllTrails+ now through 4/26
---
This article is sponsored by AllTrails
Backpackers.com Affiliate Policy: This article may contain affiliate links, which help fund our website. When you click on the links to purchase the gear we get a commission, and this goes a long way to creating guides, gear reviews, and other excellent content.