GoSun is a surprising brand with a simple, accurate name. Founded on the principle that solar energy is the answer to many of life's real and recreational problems, it has become a creator of truly unique outdoor products.
GoSun made waves with its solar oven, which cooks an entire meal with the power of the sun. Each new product from GoSun aims to be more versatile, environmentally friendly, and user friendly than what's out there, and it has largely succeeded.
This is our Holiday Guide to GoSun, and showcases key products that'll work for many of your outdoor adventures. Use the code backpackers10 for an additional 10 percent off anything on the GoSun website, and see some of our favorite products below.
If there's a product that defines GoSun, it's the Go. This is the solar oven and grill technology that helped make GoSun famous, and it still kind of blows our minds. It's a portable solar oven, meaning you can bake an entire meal using sunlight wherever you "go."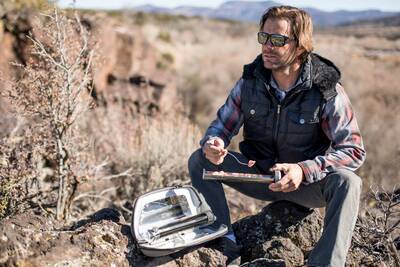 The Go weighs just two pounds, is made of stainless steel with an EVA frame, and requires zero fuel to cook your entire meal. It also boils liquids, so you can sterilize water in the backcountry with it, make hot water for coffee, then cook your dinner all in the same device. Meals typically cook in 20-30 minutes in the sun, and its compact size makes it perfect for one person's entire dinner, or snacks for a few.
The case is built-in and it'll work whenever there's a hint of shadow. Load up the center tube with whatever you want to cook, set it in the sun, and wait.
Strap the Go to a backpack, throw it in the car, and take it abroad for simple, sun-powered cooking. Remember to use code backpackers10 for an additional 10% off your purchase!
---
What would a solar-based energy company be without portable solar panels? GoSun's SolarPanel 10 is the ideal fast and light way to recharge in the backcountry. It weighs just over half a pound, folds up easily when not in use, is built with a water-resistant flexible polymer, and sports two large panels for excellent energy creation.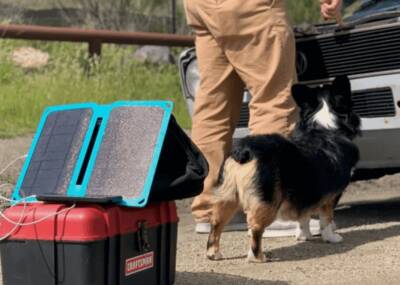 The SolarPanel 10 is built to charge your phone and, in full sun, it'll do so at the same speed as a wall outlet. It has 10 watts of power, one USB outlet, and loops and included carabiners for hanging to your pack while you hike.
If you've been looking for a discount on basic, well-made solar panels for the backcountry, this is the one. Remember to use code backpackers10 for an additional 10% off your purchase!
---
It may surprise you that GoSun creates products that don't take (or make) energy — but they do. GoSun Flatware is a simple travel cutlery set that takes the design principles of GoSun — versatile, unique, off-grid — and applies it to the way you get food into your mouth.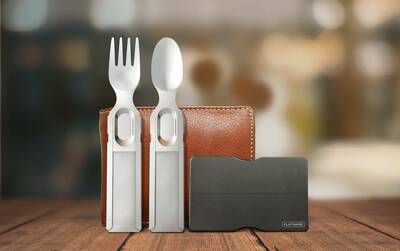 Flatware consists of a stainless steel spoon and fork that packs into nearly nothing when not in use. In fact, it's so thin (.1 in or 2.54 mm) that it'll fit in your wallet. It weighs 1.4 oz and comes with a similarly streamlined carrying case.
Whether you need a travel food set for backpacking, camping, or just a daily commute, GoSun's Flatware will fit anywhere. Remember to use code backpackers10 for an additional 10% off your purchase!
---
GoSun has funded nine of its products via crowdfunding, and it's in the middle of another campaign. The GoSun Brew takes the company's love of clean fuel and applies it to human fuel: coffee.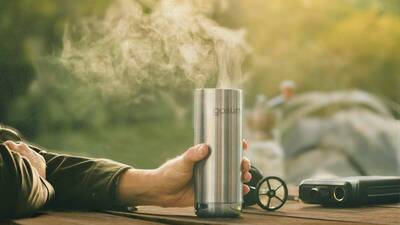 The GoSun Brew is a souped up french press. It does all the things a normal french press does — brew coffee quickly and deliciously — but it does so in a 12 oz insulated mug that heats and brews the coffee for you. The Brew has a 130 watt heater built in, which when plugged in to a battery bank, your car, or other 12 volt power source, heats up your water for a tea or coffee.
Simply pour in the water, turn the Brew on until it beeps, add your grounds, wait until it has brewed your coffee, then push the french press. Your coffee will stay hot for hours in the insulated mug and the whole thing is leak-proof for easy storage.
The Brew needs a power source to function, which is why the Brew's Kickstarter also features GoSun's Power, an impressive portable battery that could become the center of your remote energy life. It powers the Brew, but it also powers phones, cameras, laptops, even small appliances. And it stores energy from GoSun's solar panels (or a wall outlet).
Check out the Kickstarter for some serious savings on the GoSun Brew and Power.
---
Sometimes a tiny light is all you need. Late night tent reading, a midnight snack, or stashed away in an emergency bag — the GoSun SolarLamp 50 is the ideal simple solar light.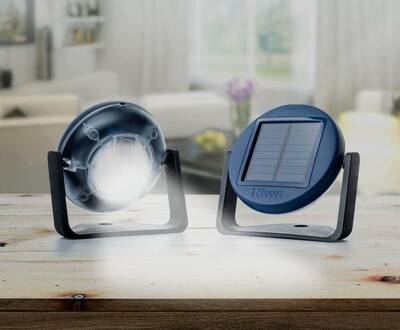 The 50 stands for 50 lumens — the max brightness of this solar lamp — which is enough to illuminate a small workspace. The light is designed to sit on a surface and swivel, it weighs just six ounces, and has a rugged solar panel built into the back. It can last over 6 hours on high, has two light modes (20 and 50 lumens), and charges back up with a full day of sunshine.
The SolarLamp 50 is an ideal gift (for yourself or your loved ones), and will always find a place in your outdoor setup. Remember to use code backpackers10 for an additional 10% off your purchase!
---
This post is Sponsored by GoSun.
All images courtesy GoSun, All Rights Reserved.
Backpackers.com Affiliate Policy: This guide contains affiliate links, which help fund our website. When you click on the links to purchase the gear we get a commission, and this goes a long way to creating guides, gear reviews, and other excellent content.