We have partnered with eleven incredible brands to give you first-class gear for a camping-filled summer.
Win over $2500 in prizes. There will be two winners, First and Second Place. Enter with your email address and first name, and earn many additional entries by sharing with your friends, following participating brands on Instagram, and completing our Backpacker Type survey! The giveaway will run from July 15 to July 22.
Enter Giveaway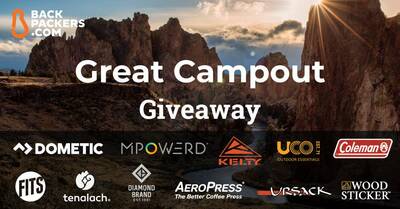 Prizes
First Place
CFX 40W Cooler by Dometic
Cosmic Down 20 by Kelty
Day Tripper Duffle by Diamond Brand Gear
Luci Explore by MPOWERD
Socks! by FITS Socks
AeroPress Coffee Maker and Tote by AeroPress
Flatpack Grill and Fire Striker by UCO Gear
Wood Sticker Pack by Dust City Wood Stickers
Backpackers.com Adventure Badge Stickers (2 of your choice!)
Second Place
Night and Day Frisknock Game by Tenalach
Steel-Belted Cooler by Coleman
Dark Room Tent by Coleman
Luci Explore by MPOWERD
Socks! by FITS Socks
AeroPress Coffee Maker and Tote by AeroPress
The Double Take Bag by Diamond Brand Gear
Bamboo Mess Kit, Spork, and Candle by UCO
Wood Sticker Pack by Dust City Stickers
Backpackers.com Adventure Badge Stickers (2 of your choice!)
Giveaway Products!
Dometic is perhaps best known for "active" coolers, which means coolers that plug in. In short, very portable refrigerators, and some, like the CFX 40W, have a freezer too! The CFX 40W is a premium yet portable size from Dometic, features DC-, AC-, and solar-power functionality, has a USB port, and can be connected to via WiFi. You can make ice with it, set it to a specific temperature, and keep all your goods cold for as long as you want. For the overlander, car camper, and RV enthusiast, you really can't beat these active coolers.
---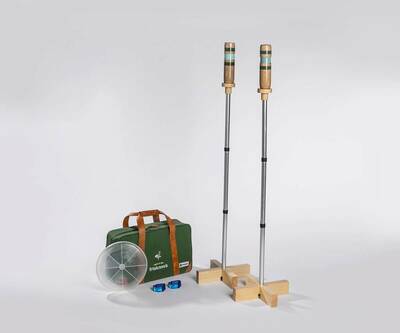 Tenalach has decided to up the concept of camping games. They have a slew of known games, like bocce ball and glow-in-the-dark cornhole, but the Frisnkock is their coup de grâce. Part frisbee golf, part target practice, part classic disc-throwing, Frisknock consists of a glow-in-the-dark frisbee and two tall poles (which also light up). The goal? Hit them. Hit them more often than your friends. A fun camp game makes all those lazy hours way more entertaining!
---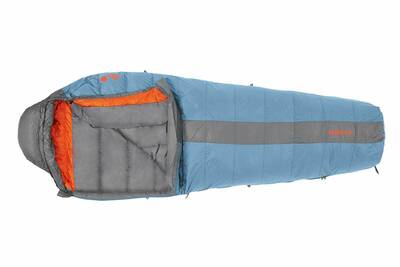 The Kelty Cosmic Down 20 sleeping bag is an icon of entry-level down bags. In fact, we reviewed it and awarded it, we liked it so much! We love the Cosmic Down 20 as a backpacking bag, but it works equally well for car camping, especially in its newly updated form. The bag now features PFC-Free DWR treatment and 600 fill Dridown for excellent water resistance, and a totally new buttery nylon taffeta shell. The hood, wide mummy build, and pocket add a few clutch features that add up to an excellent hybrid sleeping bag for most of the year.
---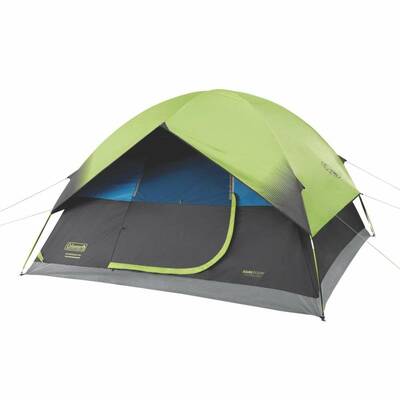 Two incredible prizes are on tap from Coleman. First, there's the 6-person Dark Room Tent, a sun-blocking dome tent that can sleep the whole family, or a bunch of rowdy kids who don't like to get up early. It blocks 90% of sunlight, allowing easy sleep.
The second prize is a famed 54-quart Steel-Belted Cooler. Yes, the kind you see everywhere. Coleman has ramped up production again, and they're offering the stylish red version in this giveaway. Keep your drinks cold, and your burgers colder.
---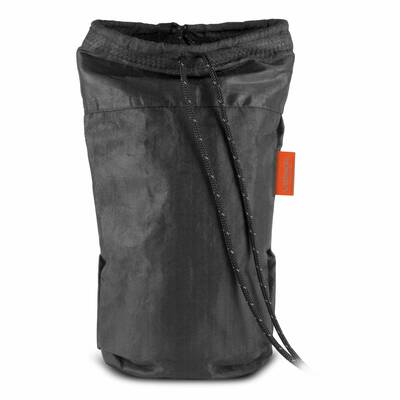 Ursack is known for upending the bear-proof market with its high-tech bags. In short, these bags are rip-resistant to the point that bears can't get through them. They still have to be hung, but weigh significantly less than a full bear canister. For First Place you can win the Allmitey Critter Bear Bag, which weighs just 13 ounces and protects from big bear claws and small critter claws. For Second Place you can win the Major XL Bear bag, which protects against big bear claws (but not necessarily critters)! Finally, Ursack is including their Opsack odor bags with the prizes, which help to stifle the sweet smell of your tasty treats.
---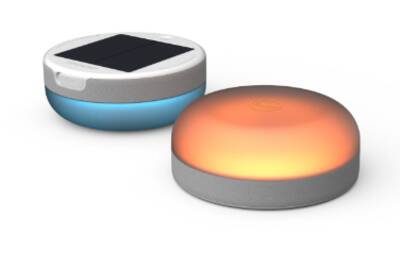 MPOWERD is best known for inflatable solar lanterns, but they're branching out with this bluetooth speaker that's also a customizable light, solar charger, and phone-charger. Pretty incredible, right? The Explore's light is controlled by an app you can download, and has alarm clock functionality, custom changing lights, and lights that bounce to the music.
The best part? The Luci Explore is not available yet! Yes, you can win a product that's not on the market.
---
Diamond Brand Gear is a Carolina-mountain brand that's all about the car camp. With rugged and stylish design, they have a long history of providing gear for the military, Boy Scouts, and to consumers.
They're offering the Day Tripper Duffle and Double Take Bag for this giveaway. The Duffle is a burly waxed-cotton canvas bag that can haul quite a bit of clothing, whether it's in the car, camp, or plane. It has a thin foam bottom for structure, an interior pocket for organization, and small zippered pockets on the exterior for easy access items. It looks good too!
The Double Take Bag is an all-purpose shoulder bag that also has a removable inner Chilly Insulated bag, allowing you to keep things cold if necessary. It's made of similar burly fabric and has tons of useful attachments and features (like a bottle opener), allowing you to travel, picnic, and camp with one bag.
---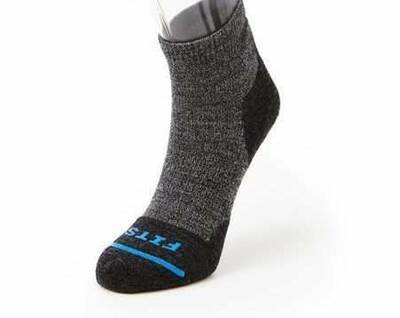 FITS Socks are some of our favorite footwear. They have a huge range of styles, and are focused on (believe it or not) the "fit". These socks are durable, feel great, and you can choose any kind you want, because FITS is offering gift cards as prizes.
---
AeroPress is well-known and loved in the camping and backpacking communities. It's a simple company with a clear mission: the best travel coffee-maker on the planet. Their system allows you to brew a fresh cup from real grounds super easily. Just fill the device, add water, then press. It'll strain your coffee into a masterful cup, and is easy to clean afterwards.
AeroPress is offering the one-and-only press in the giveaway, as well as a carrying tote!
---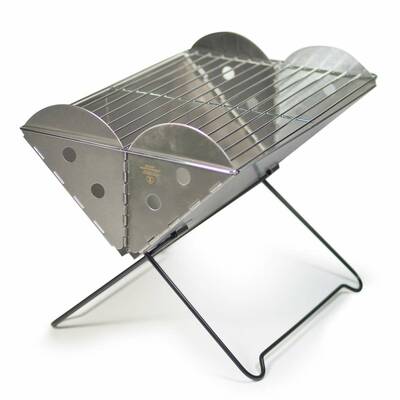 UCO makes stylish and useful outdoor gear. They have a huge range of products, and have offered a number in this giveaway to soup up your campground.
First is the Flatpack Grill, which is exactly what it sounds like: a full grill that packs up flat, making it easy to store and haul. This way you can cook just about anywhere, and easily dispose of ash.
The Fire Striker, Spork, and Candle are all smaller products that do precisely what you'd think: help create fire, eat cleverly, and provide old-fashioned light in a durable container. Finally, the Bamboo Mess Kit is a newer offering that is a mixture of bowl, plate, and food container perfect for road trips and camping. These Kits are made from 90% natural content, and come with a spook, fork, and tie-offs, basically everything you'd need to eat!
---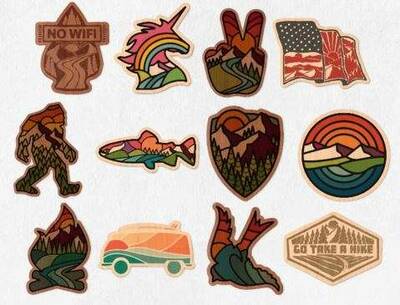 Have you ever seen a wood sticker? We hadn't either, but Dust City Stickers is blowing up with their innovative sticker-making and dope designs. Pretty much every sticker you see is made of vinyl, which, while durable, is not great for the environment. Enter the wood sticker, a biodegradable sticker whose wood contents have been sustainably and ethically sourced.
Also, it's a sticker made of wood! It feels different, has an incredible artistic quality, and is just plain cool. You can win a huge heap of wood stickers in this giveaway!
---
Backpackers.com Affiliate Policy: This guide contains affiliate links, which help fund our website. When you click on the links to purchase the gear we get a commission, and this goes a long way to creating guides, gear reviews, and other excellent content.