Backpackers.com — Long trail hiking has seen a huge surge in interest. The outdoors are getting more popular, and specific cultural phenomenas like "Wild" and "A Walk in the Woods" have brought to light the more gratifying (and terrifying) realities of a really long hike. Both of those movies (and books) are about hiking the trail in one go — this is called thru-hiking, and requires a certain kind of fortitude and preparation.
The reality is that most of us won't ever thru-hike one of these trails, but that doesn't mean we can't explore large parts of them. Section-hiking is when you split up the trail in chunks over a lifetime, completing an epic trail before you can't do it anymore. At the very least you can drive up to a section of the trail and hike through it, either for a day, a weekend, or a long week.
Below is a guest post by Rhett Davis, an outdoor author, who we collaborated with on this article. You'll find six amazing, incredibly long hikes that thru-hikers, section-hikers, backpackers and just about anyone who wants to see the wilderness will love.
6 Long Trails Backpackers and Hikers Will Love
There's something to be said about the confident feeling you get on a hike you've never done before. That confidence usually makes you want to take on longer and more grueling walks. Most people experience this by dreading the first 5 mile hike, then the 10 miler, then the 20 and 30. But after you've passed a certain threshold, you'll be cheerfully planning the next one.
If you find yourself looking for hikes that go beyond a beginner's level, here are the six trails that can get you there.
1. The Pacific Northwest Trail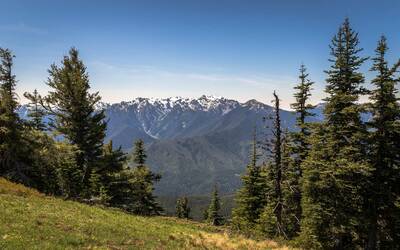 If you're wanting a real hiking challenge, the Pacific Northwest Trail (PNT) is waiting for you. Officially designated a National Scenic Trail in 2009, the PNT runs from the eastern edge of Glacier National Park in Montana to Cape Alava at the Olympic Peninsula in Washington State, a total of 1200 miles. Those 1200 miles will bring you through world of geographic change, from traversing the Rocky Mountains to the lush forests of Washington. This is not a hiking trail for wimps; it's considered one of the hardest in the U.S. due to the terrain. Don't forget to bring your camera (if you want to carry it).
For those looking to hike pieces of the PNT, you have plenty of options. The trail crosses Montana, Idaho, and Washington, staying near the very top border of the U.S. Those are three very outdoor-oriented states, and you'll find the PNT cuts through key National Parks and wildernesses. You can explore the trail with the PNT Association and check it out on the U.S. Forest Service website. A GearJunkie member thru-hiked the PNT in 2014; you can follow his adventure piece by piece and get an idea for the kind of hike it would be.
2. The Appalachian Trail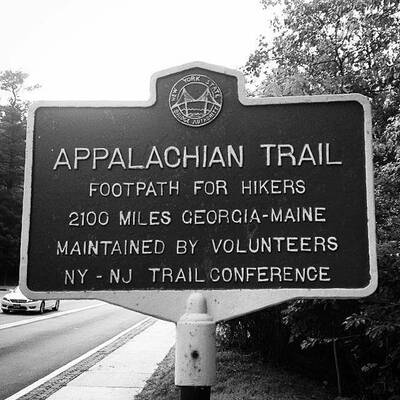 This one is the quintessential American classic, featured in "A Walk in the Woods," and the most-trekked long trail on this list. When you're ready to challenge yourself with the hike of a lifetime, get set for the Appalachian Trail (AT). Winding its way from Georgia to Maine and covering just over 2,100 miles, this is a nature trail that will show you the best of what America has to offer. At a fast pace of 20 miles a day, the hike will take you 4 months to complete from end to end.
Many backpackers and hikers have walked some leg of the AT, or camped in areas nearby. The Appalachian Trail Conservancy is one of the most robust in the nation, and there are countless resources that will help you get from one end to the other, or hike a specific section.
3. John Muir Trail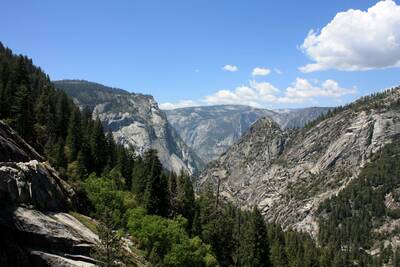 Explore the land of John Muir and Ansel Adams when you hike 210 miles along the John Muir Trail (JMT). This is easily one of the most beautiful hikes anywhere, and a bucket list experience for every serious backpacker. Following the Sierra Nevada Mountains of Eastern California, the trail winds its way from Yosemite Valley to Mt. Whitney in the Mojave Desert. Along the way you will pass through Kings Canyon National Park, Sequoia National Park, Yosemite National Park and the Ansel Adams Wilderness Area. The hike will take you roughly 30 days, but if you're fit or fast it can take as little as a week or two. You will encounter extreme temperatures during this hike; it's extremely hot and buggy during summer, and can be freezing during fall or spring. But for those who are up to the challenge, it will reward you with majestic waterfalls, alpine lakes, and amazing redwood trees.
Due its length, which is short compared to some of the trails on this list, the JMT might be a good place to start thru-hiking. You'll still need huge amounts of preparation in terms of gear, experience, and fortitude, but the JMT is highly trafficked in many areas, which makes it safer than some other trails. The JMT is also part of the Pacific Crest Trail for many miles, so for those that want to prep for that hike would do well to walk part of the JMT.
4. Continental Divide Trail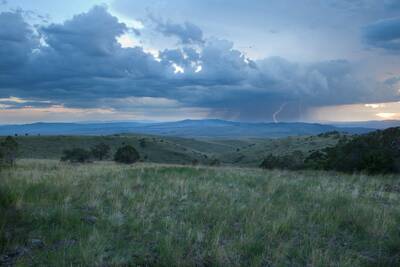 If you take your hiking seriously and want to attempt the ultimate hiking trail in the United States, then get ready for the Continental Divide Trail (CDT). Following the Rocky Mountains, the trail winds its way 3,100 miles from Mexico to Canada . Hiking the entire trail takes about 6 months, so it's a challenge that only the most determined are able to accomplish. The trail ends in the north by going through the challenging Glacier National Park of Montana. The CDT is only technically 70% complete, and remains one of the most "wild" experiences a hiker can attempt. On a thru-hike you will often be completely alone and very far from civilization.
For those looking to attempt all or parts of this trail that don't have years and years of experience, consider going with a guide. This will allow you to traverse the unfinished parts of the trail better; if not, you'll need to be an excellent navigator. The CDT is also one of the largest conservation efforts in the U.S., and has a dedicated coalition to both preserve the trail that exists and complete it relatively soon. To see comprehensive videos of a thru-hike of the CDT (and a couple other long thru-hikes), check out Joe Brewer's website.
5. Florida Trail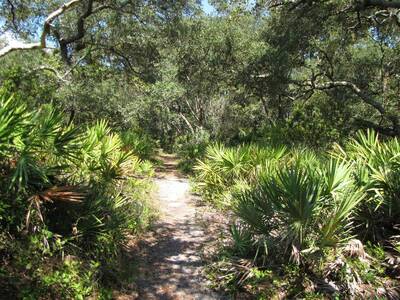 For those who are interested in seeing Florida's true natural environment, get ready to attempt the Florida Trail. This National Scenic Trail winds 1,300 miles from the southeastern coastline of Florida through the Big Cypress Swamp, the Seminole Reservation, Lake Okeechobee and the Western Corridor to the Suwannee River, the Central Panhandle, and the Blackwater River State Forest at the Alabama State Line. This is a memorable hiking trail that will show you the best of what Florida has to offer that can't be seen from the roadway.
Most of the trails on this list are in the Western U.S. The Florida Trail is unique because of its location — with swamps, humidity, relatively low elevation, and diverse plants this trail is unlike anything else. Obviously it's a great resource for Florida residents; the trail is less than an hour from most cities and towns, and almost any leg of it can be explored with day trip or overnight. If you want to explore, the Florida Trail Association is the best place to start, along with the U.S. Forest Service website.
6. Superior Hiking Trail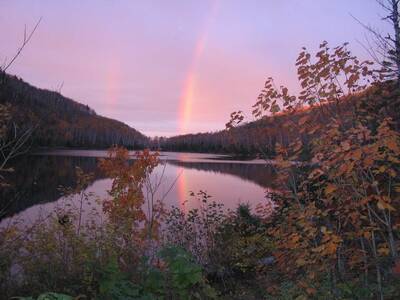 One of two shorter trails on this list, the Superior Hiking Trail (SHT) remains a sight to behold. This 310 mile trail winds along the northeastern edge of Minnesota and Lake Superior. You'll walk through forests of cedar, pine, and aspen trees, find waterfalls, and watch fields of vibrant wildlife. The SHT is also different from the rest of these in that it's more geared towards day-hikers and backpackers. Thru-hiking is definitely an option, but it's also one of the more popular spots to go for a hike around Lake Superior. The backcountry camp sites are free, but the trail does pass close to a lot of private land, so you'll have to set up camp in specific locations.
You can read about he SHT on the Association website.
There you have it, six incredible hikes that will change your life. Each one takes months or even years of physical and mental preparation. If thru-hiking feels far away or impossible, check out places where you could hike a small part of the trail, or backpack for a weekend. Experiencing the wild is the point, and any point on any of these trails will leave you inspired.
Images in order: Olympic view by Jonathan Miske via Flickr; Appalachian Trail Sign by Tim Hettler via Flickr; Glacier Point from John Muir Trail by Ray Bouknight via Flickr; Continental Divide WSA by BLM via Flickr; Florida Trail Thru Oak scrub by B A Bowen Photography via Flickr; Morning Rainbow by Kjell Olsen via Flickr