Backpackers are often asked a series of hygiene questions from those who have never trekked into the wild, slept under the stars, and left behind modern comforts. For female backpackers, the most common question is, "What do you do about your period?"
DivaCup is the most common answer. DivaCup is a menstrual cup that offers up to 12 hours of leak-free protection for people who are menstruating. It can be washed, is endlessly reusable, and is extremely comfortable during exercise — like backpacking all day. The DivaCup itself is made of 100% medical grade silicone (with no added chemicals), comes in three sizes for different age ranges and flow rates, and just might change the way you view your period in the outdoors and beyond.
The DivaCup is a single purchase, which comes with the cup in your size, a cloth bag for easy storage, and instructions for use. Know that regardless of whether you're in the woods or your apartment, you'll need to change the DivaCup 2-3 times a day, use potable (drinkable) water to wash it (or one of DivaCup's sanitary products), and dispose of your period in a safe way. In the wild, that means a 6-inch cat-hole, just like normal.
DivaWash is the plant-based cleanser that works best to clean DivaCup, and it works as a one-and-done soap for the outdoors as well because it's 100% natural.
Check out the DivaCup, DivaWash, and how it all works.
The DivaCup Inner Revolution
While the DivaCup is an ideal product for having your period in the outdoors, it's not limited to camp life. In fact, it wasn't created for camp life. It was created to make having a period way more comfortable, less wasteful, and socially acceptable.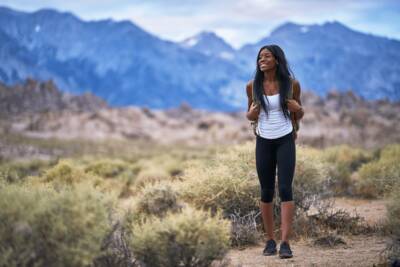 The company centers itself not only in its product line, but in education, advocacy, and access for menstrual health around the world. Comfort is the operative idea here — not only physical comfort for people who are on their period, but societal comfort for a part of life that has been silenced years.
DivaCup does this under the arm of DivaCares, a part of Diva International, which supports donation programs that lower the barriers to access menstrual care while increasing legislation to make menstrual equity a reality. These programs include Diva Day, which uses art to normalize menstruation around the world; the Women's Environmental Network, which campaigns through grassroots action for climate support; and the Ali Forney Center, which protects LGBTQ youths.
The Inner Revolution is the movement that aims to empower people to be comfortable and open with their bodies, and is an ideal example of a brand tackling more than a material need.
Innovation, Environmentalism, and B Corp Certified
DivaCup was the first world's first menstrual cup. It has become the standard upon which environmentally sound menstruation products are built, and its goal is to significantly reduce the sheer volume of period products that goes into landfills every year. Think of the number of tampons and menstrual pads you may have used in your life — a single DivaCup does the same work with no waste.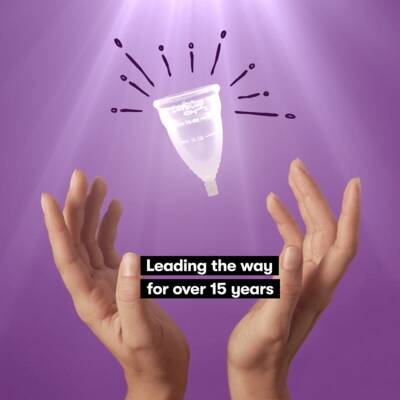 And, in 2018, DivaCup become a certified B Corporation (like Patagonia, Cotopaxi, Klean Kanteen, and more). This assures that the business as a whole takes into account its customers, community, and planet when deciding how to build its brand.
Check out the DivaCup!
---
This article is sponsored by DivaCup.
Backpackers.com Affiliate Policy: This guide contains affiliate links, which help fund our website. When you click on the links to purchase the gear we get a commission, and this goes a long way to creating guides, gear reviews, and other excellent content.