A hot cup of coffee around the campfire is what a lot of us live for. Whether it's the fresh dawn air or slight crackle of wood slowly roasting, there is something magical about that calm moment. And of course there's the magic of delicious caffeine buzzing into your body as you take it all in.
Hikers Brew was built to amp up the flavor and satisfaction of that moment. The Wisconsin-based outfit makes coffee for the outdoor crowd with four distinct flavors (and two unflavored coffees), which aim to make you nostalgic, satisfied, and buzzed for your day ahead. The coffee can be pre-ground to work with all manner of outdoor brew devices and, as of Fall 2020, Hikers Brew roasts all of its own coffee.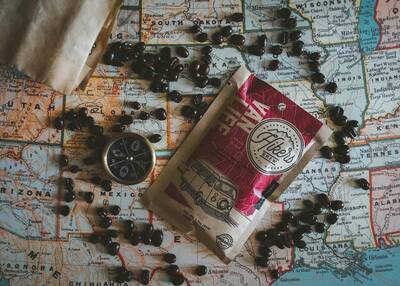 Beyond the flavors, Hikers Brew focuses on sustainably producing and sourcing its coffee, including compostable packaging, a buy-one-plant-one tree initiative, and carbon offsets.
If you have a hankering for strong, organic coffee with touches of chocolate, hazelnut, salted caramel, marshmallow and more, grab a full bag or ready-made Venture Pouch of Hikers Brew.
See Hikers Brew Flavored Coffee
Hikers Brew Crafts Flavored Coffee
Hikers Brew has made a name for itself — not only as an organic, fair-trade, sustainable coffee company — but one that produces four delicious flavors. Flavoring coffee is usually done on-site by dumping whatever chocolate treats you have in your trail mix right into your coffee. Hikers Brew saves you the trouble, and does so with precision and a range of delicious flavors.
The Hazy Hiker is the most popular, mostly because the addition of chocolate and hazelnut to coffee cannot be beat. Red Rocks has the savory, slightly sweet flavor of salted caramel throughout and Van Life adds vanilla to a rich cup of joe.
Some Mores will surprise you the most — it's basically a s'more in a cup of coffee, which combines the other essential campfire food treat.
If you're a "coffee black" kind of person, we recommend the Mile Marker (medium roast) and Yurt Dirt (dark roast) varieties from Hikers Brew. They're not flavored at all — just delicious.
Hikers Brew coffee comes in full bags — ground for convenience or as beans — or in Venture Pouches (pictured in this article). The Venture Pouches contain 1.5 oz of ground coffee (enough for about four small cups), rip open easily, and preserve the coffee perfectly.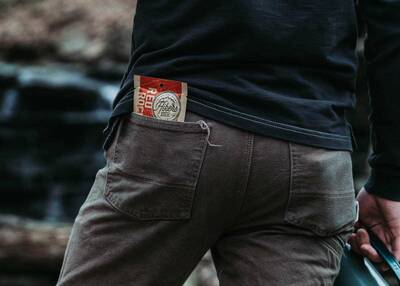 The Venture Pouches are ideal for backpacking, where you want individual containers of ground coffee that fit anywhere.
Hikers Brew also sells a Variety Pack, which includes six Venture Pouches, one for each variety of coffee they sell. If you're new to the brand (or unsure about what flavors you want), it's the best place to start.
See the Hikers Brew Variety Pack
Sustainable Mission and Packaging
Hikers Brew was founded with the intent to change the way food is packaged for the outdoors. For coffee, this means packaging its coffee in compostable containers that are completely biodegradable. Both the smaller Venture Pouches and the standard-sized bags are 100% compostable.
Hikers Brew goes a step beyond its packaging in its quest for sustainability. It has partnered with One Tree Planted, which plants a tree for every online Hikers Brew order. So far trees have been planted in the climate change impacted environments of California, Australia, and Colorado.
Finally, you have the option to offset the carbon required to ship your coffee when you're purchasing from Hikers Brew. Whenever you order something online that has to be shipped, there are vehicle emissions that accompany the order. For a small additional shipping fee, Hikers Brew offsets that carbon emission to neutral out the effect on the planet.
If you want flavored coffee that's perfect for the campfire and backcountry, Hikers Brew delivers. And the Venture Pouches in particular make an excellent stocking stuffer.
---
This article is sponsored by Hikers Brew.
All images courtesy Hikers Brew, All Rights Reserved.
Backpackers.com Affiliate Policy: This guide contains affiliate links, which help fund our website. When you click on the links to purchase the gear we get a commission, and this goes a long way to creating guides, gear reviews, and other excellent content.