The Frog & CO. Tough Tesla Lighter 2.0 from Survival Frog is a modern reimagining of what a lighter can be. When you're out camping, backpacking, or caught in a survival situation, you can trust in the reliability, durability, and versatility of the all-electric Tough Tesla Lighter to spark a flame when you need it most.
It's time to toss that flimsy grocery checkout stand lighter into the trash bin—those cheap flick lighters were never designed to withstand the demands of the great outdoors. When you're out in the wilderness, you want survival gear that you can trust. Being that the Frog & CO. Tough Tesla Lighter is both waterproof and windproof, you can be assured that it'll start a fire under any conditions, and with up to 300 uses per charge, it's as reliable and efficient as can be.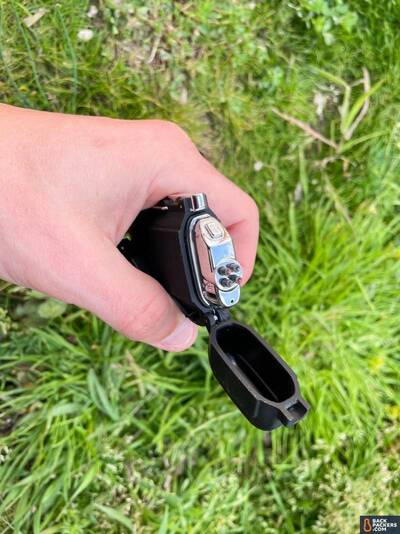 Thanks to Survival Frog, there's no longer any reason to carry butane out into the backcountry. You can charge up this electric lighter's battery before you head out, or even charge in your rig on your way out to the bush.
See the Frog & CO. Tough Tesla Lighter 2.0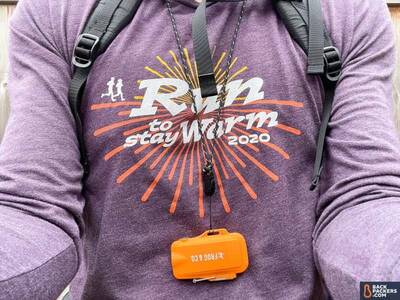 Unique Features of the Tough Tesla Lighter 2.0
If you've only ever used an archaic butane lighter to ignite your campfires, then every aspect of the Frog & CO. Tough Tesla Lighter 2.0 is going to appear unique and futuristic. It's like the iPhone of lighters—once you get comfortable with it, you'll never go back to your old lighter.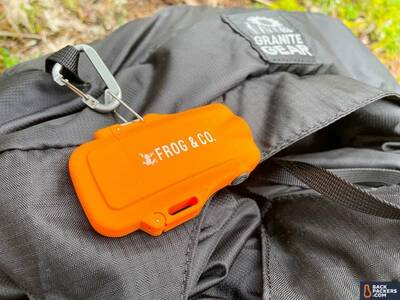 Dual Plasma Power
To start off, the top-facing dual plasma arcs aren't your typical gas-fueled flame. This type of power makes starting fires easy.
Adjusting for altitude is now a thing of the past, and even strong winds and heavy rain will have little to no effect on the fire-starting power of the plasma arcs.
That push-button power comes from an internal 220 mAh battery that can store enough electricity to spark hundreds of campfires. It's rechargeable via a micro USB port that's located beneath the arc emitters. You can fully recharge the drained battery in as little as two hours from your computer, a wall outlet, your vehicle, or a portable battery pack.

Designed for Outdoor Survival
Survival Frog went ahead and equipped this versatile electric lighter with an LED light to help you navigate in the dark. The simple one-button activation fires up the bright LED light on the bottom of the lighter which has both steady and strobe modes.
Also included with the Frog & CO. Tough Tesla Lighter 2.0 is a USB charging cable, a 15-inch paratinder neck lanyard that can be used to start a fire in the event of a survival emergency, and a 120-decibel emergency whistle for alerting rescuers—this is a multifaceted outdoor survival kit in one compact package.
What makes all of this even better is that it has been engineered to survive and thrive in the outdoors. The outer shell of the Tough Tesla Lighter is wholly waterproof and shockproof, and it can start a fire in the middle of a blustery storm. Can you say that about your Bic?
See the Frog & CO. Tough Tesla Lighter 2.0
Who is Survival Frog?
Survival Frog is an outdoor survival and preparedness company that was founded on the basis of sharing and teaching survival information and skills. The company has since evolved into a survival and outdoor gear brand that aims to offer advanced survival gear at affordable prices for everyone from beginners to trail-hardened experts.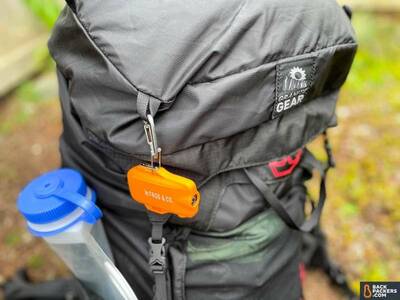 See the Frog & CO. Tough Tesla Lighter 2.0, and learn more about Survival Frog.
---
This article is sponsored by Survival Frog.
Backpackers.com Affiliate Policy: This guide contains affiliate links, which help fund our website. When you click on the links to purchase the gear we get a commission, and this goes a long way to creating guides, gear reviews, and other excellent content.