Backpackers.com — UPDATE: In May of 2019 Massdrop rebranded, dropping the "mass" — the company now goes by just Drop. Everything else has stayed the same. Any reference to Massdrop below, including images, are for Drop.
Drop is a unique retail and community space for gearheads of all product categories, from headphones to keyboards to outdoor gear.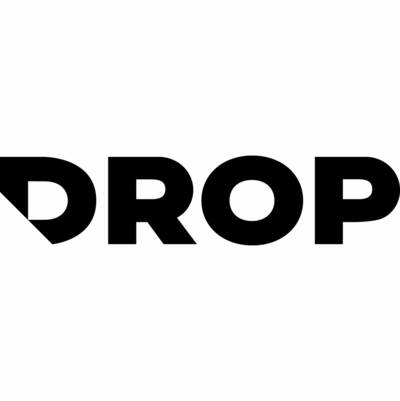 Its tagline: "We make products with input from our members and give them a place to connect, learn, and shop with people who share their interests." This sums up the unique company well. What started as a site for discounted group buys of specific products has turned into product curation, a massively active community, and, most importantly, custom products.
You might have run across Drop when looking for good gear deals. You might like its community-facing platform that invites you to participate. You might never have heard of it, and Googled it for the first time just now. You might have asked, how does Drop work? This is where you'll find out.
We interviewed the Custom Product Team for the Ultralight and Outdoors Communities to get the full rundown on the company. Below you'll get in-depth info on the outdoor and ultralight community within Drop, how the site works, user benefits, and plans for the future. While this is specifically about the outdoor branch of Drop, elements of it apply across all their communities.
Table of Contents:
The Outdoor Community on Drop
BP: Who is running the Ultralight and Outdoor communities?
The Ultralight Community was started in late 2014 by a couple of Drop employees who saw potential in this space. In early 2015, they grew the team to cultivate the Ultralight Community from the tiny seed that they had planted. The community grew from 8,000 members in 2015 to over 500,000 within 2 years. The commerce team was expanded in 2016 to manage the Ultralight Community in terms of the daily drops and forging new relationships with companies. This has been instrumental in the successful launch in 2017 of the more openly-defined Outdoors Community.
All of our staff have an interest in the outdoors, and are knowledgeable about ultralight gear via research, daily exposure, and ongoing discussions with our vendors and sales reps.
Drop User Benefits
BP: Let's say you're new to Drop. What's the best way to get familiar?
First, make sure that you're signed up to receive emails for your communities of interest — we want to surface the most interesting drops and topics to you. Then take some time to peruse the different features of Drop: the Talk forum, the Drops and associated Discussions, and the Polls. Vote in a few Polls to see how easy it is. Ask a question the Talk or Discussion areas.
BP: Users and community participation are key to Drop working. What benefits are there of being a user, beyond discounted products?
Members are building a hub around their enthusiast interest. By voting in the polls and posting in the discussion, they are helping determine the direction of the community and the products we source. They get to learn about new products and new companies, as we can offer far greater diversity of goods than any other retailer.
Members can share their experiences, good or bad, with other members. They have a method of giving instant, direct feedback to the manufacturer. The ultimate goal is to make Massdrop the hub for everything in the community — hosting original creative content (how-to articles, trip reports, reviews, and so on), buy and trade used gear, arrange local trips, and private message other members. Our members teach one another, and in a way that can lead to direct action. Right now that impact is most visible in the products we source and the input incorporated into our Massdrop products.
BP: Why do you have to be a user to sign up for a drop?
This is one way in which we fulfill an agreement made between us and our partner brands to keep our pricing from being searchable across the web. To be clear, we do not share member data with any third parties. Rather, we have built a virtual wall around our website to work within the confines of fairly standard Minimum Advertised Price (MAP) policies.
Basically, by requiring members to log in, the discounts on our sites don't cause a discounting battle with other retailers. Amazon, Google Shopping, and all the other price scanning programs are constantly scouring the web for discounts, trying to ensure they have the lowest price. Through required log in, and other methods, we have eliminated their ability to automatically check our prices, and subsequently lower theirs. This enables us to discount in-line products year round, while still working within the MAP Policy because we're not advertising — the price is not visible to the outside world.
BP: Users can have profile pages — is there more in the works for this?
Yes, there is more in the works for the profile pages. We know that our members need a number of features to make Drop imminently more usable to augment or replace their current forum of choice. Presently, members can follow other members to be notified when they post. So, the members who produce the most and best content can gain a following, and perhaps leverage that into a new platform for their voice.
For example, if you're a fan of HikeLighter or Adventures In Stoving, then you can follow John Abela or Hikin' Jim. As they post, you'll be notified. They can produce video or text reviews, add links to their blogs, ask questions, and engage easily with an engaged member base.
BP: There are physical meetups for other communities on Drop. Is this in plans for the Outdoors/Ultralight community? How would it work?
Currently, there are physical gatherings for Drop members in other communities, such as Mech Keys, Audiophile and Hobby. So, it exists and we simply have to figure out how to best execute it for our community.
Think of other outdoor forums that plan camping trips together — like the Gathering of Gear Geeks, or GGG, in the SF Bay Area. Drop could partake in or plan that sort of trip. At this year's Gear Geek trip in February, Drop provided prizes for the various competitions (wood stove cook-off, wood cutting, knife throwing, and so on). It could be simpler though, like a day hike, a movie screening, hosting a speaker, or local gear swaps.
Drop Polls
BP: Polls seem to be the primary community participation for new products and drops. Are polls the only way new products are selected?
Polls are a great indicator for us in what our community wants. It is a powerful tool we have that no other company utilizes to this extent or level of success. But our toolbox is pretty substantial, and we will frequently source items that haven't yet made it to our polls.
In addition to the polls, we are regularly analyzing our member data to find the brands and types of products that are the most well received. We scour all the forums to see what people are talking about. We attend Outdoor Retailer to learn about products coming out within the next year, and local trade shows to get input from our sales rep. We regularly talk with knowledgeable users (friends, guides, and reviewers) to help us. And to top it off, we use a lot of this gear ourselves to see what works well and what doesn't. We have a very extensive gear closet at work that our staff are encouraged to use for their own outings. We collate all these data sources into finding the best gear.
Still, polls give us great guidance in what to source, even if we can't get the top rated item. We can analyze the top vote getters to come up with a product that meets that same community need even if it's not the exact same model.
Finally, the polls are one way that our community members can talk to us, the staff at Drop. Our members can vote and discuss, knowing that we are paying attention. See Outdoors Polls and Ultralight Polls.
BP: Why do some highly voted products not make it into a drop?
What we can source to sell on our site is a different story. Sometimes our partners don't have stock, or the prices elsewhere are to the point we can't add value.
Outdoor Gear and Future Plans
BP: Can you talk some about the difference between the experience of getting outside vs. the gear that one uses outside? How does Drop view its role in furthering both?
We want people to achieve greater enjoyment of the outdoors and our platform exists to further this goal. The gear aspect is a necessity, but one that we look at differently than any other platform. We want to make gear shopping easier, by curating the choices available to an optimal selection. We have rich presentation, and the community discussion around each drop exists to help our members decide on their personal gear choices. So our big goal in commerce is to make it easier for members to get the right gear they need, the first time around.
The Drop-made products take this goal to the next level. We start with what are already the most desirable items in our communities and with member feedback and insight, we make improved versions, which makes it even easier for members to figure out the right gear for them.
The commerce on Drop helps us become the hub for discussing, sharing, creating, and buying. Elsewhere, there is a separation of people are talking about stuff (the forums) and buying it (retailers). Other forums make money through advertisements, product placement/reviews, memberships, or donations, which usually results in a poor user experience.
This revenue stream allow us to eliminate the ads and make our own site, rather than rely on off-the-shelf forum software. This is the educational, community-building aspect of our platform. In the future we may add features around private messaging, used gear sales, arranging trips, and sharing trip reports, but we'll see how much of that makes the roadmap.
BP: Let's talk about Massdrop Made products. Some are Massdrop collaborations with brands, others are stand-alone Massdrop products. What is the difference, and what are the plans for these products?
We have a few different models within the Massdrop Collaborations team. The first is collaborations with brands, where we make changes on brand's in-line products that satisfy the needs of our community. We determine these needs through direct communication with our community to ensure we are making changes that have true beneficial functionality to them. If a brand has an in-line product which our community doesn't feel needs any changes, we will run that product as is through our commerce platform.
The second collaboration model we have is with individual designers. In the ultralight world, there are a ton of cool designers making one-off items for themselves or friends. We help them realize their design and manufacture it with the top factory partners in the world. We offer development, manufacturing, sale, marketing, support and fulfillment, while the designer can focus on the design.
The third model we offer in collaborations is Massdrop Made products. This is a more rare option, where we design and bring a product to market ourselves, under the Massdrop name. We've done this a couple of times, like with the Pine Down Blanket and Veil Wind Shell. We are able to do this as we're building out a team with direct design and development experience within the outdoor industry.
In the future, specifically in Ultralight/Outdoors, we are hoping to focus on community collaborations, as our ability to partner with individual designers and produce their designs in top factories is very unique to Massdrop. It also promotes the idea that an individual design can reach a mass market, without having to work for a large brand.
BP: What other pieces of content do you have in the works (that you can share), whether it's new products or new stories with brands.
We are continuing to work with some of the top brands in the Outdoor space to bring products to our community specifically designed for them. As we continue to grow, we hope to expand into a wide range of product categories in Outdoors/Ultralight. This way, we can create a full kit of items, which our community can use for a wide range of outdoor activities.
That said, we're currently working on some exciting apparel and gear, including packs and tents, and partnering with some of the top mills in the U.S. and overseas to create custom fabrics exclusive to Massdrop.
Massdrop is one of our go-to sites for gear discounts, and the community platform continues to evolve. You'll need an account to purchase anything on the site, it's free, and we recommend exploring what they have on offer.
Affiliate Policy: We support the hours that go into our reviews and articles with affiliate commissions on purchases made through links in this article. If you'd like to purchase from Massdrop and join the community, please click the links in this article. It helps us a ton, and doesn't cost more for you! Thanks.