In a bold move towards sustainable fashion, Ibex, the renowned outdoor clothing brand, is set to introduce its latest venture, "Ibex Labs."
This innovative label aims to redefine the fashion industry by emphasizing quality, creativity, and sustainability.
Ibex Labs: Introducing 'Dyed in the Wool' Collection
The inaugural collection, "Dyed in the Wool," is poised to captivate eco-conscious consumers.
This limited edition assortment will showcase Ibex's merino-cotton Tranquil pieces, boasting a distinctive tie-dye pattern achieved through an all-natural dyeing process.
Collaborating with Green Matters, a pioneering woman-owned company specializing in plant-based materials and eliminating harmful dyes, Ibex Labs is aligning itself with the vanguard of eco-friendly fashion.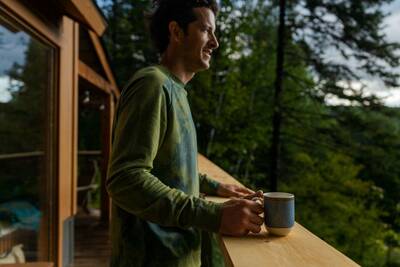 Situated on an environmentally conscious farm in Lancaster County, Pennsylvania, Green Matters' apparel-dyeing processes perfectly mirror Ibex's commitment to sustainable fashion.
The "Dyed in the Wool" collection stands out with its utilization of real indigo and cutch from a South Indian farm, while all garments are dyed using 100% rainwater collected from Green Matters' massive 60,000-gallon cistern.
Available in both men's and women's styles, the collection includes the Tranquil Hoodie ($190), Tranquil Jogger ($165) for women, and the Tranquil Crew ($162) for men, presenting a diverse range of choices for eco-conscious consumers.
The colorways for this captivating collection are aptly named "Creamy Cantaloupe" and "Killer Kale," catering to diverse tastes and preferences.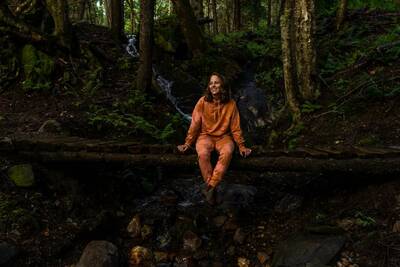 With the launch of Ibex Labs and the "Dyed in the Wool" collection, Ibex is taking a significant stride towards a more sustainable, creative, and quality-driven future in fashion, all while maintaining a commitment to eco-conscious consumers.
---
Images courtesy of Ibex
Backpackers.com Affiliate Policy: This article may contain affiliate links, which help fund our website. When you click on the links to purchase the gear we get a commission, and this goes a long way to creating guides, gear reviews, and other excellent content.