Summer is the season for SUPs, kayaks, canoes, and rafts. We like to think of streams like trails — you just need the right equipment to traverse them. The same goes for lakes and ponds — they're essentially parks made of water.
So, what's your preferred way to paddle? Do you enjoy multi-day canoe or pack rafting trips? Or are you more about floating for a few hours while exploring in your kayak or on your stand up paddle board?
Regardless, listed below is what you need to get started on the water. Keep in mind that personal flotation devices (PFD) and sun protection are top priorities. Once you've strapped on your life jacket and UV-protective clothing, you're ready for anything!
Gear for Summer Fun on the Water
---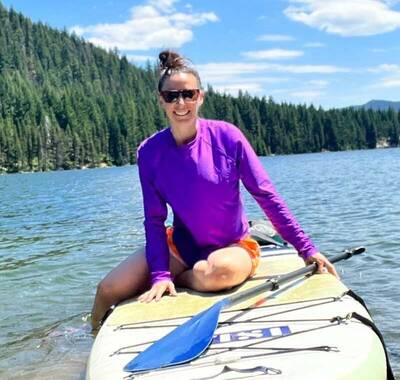 A long-sleeve shirt like the lululemon Waterside Relaxed UV Protection Shirt is perhaps the most important piece of clothing you'll want to wear while out on the water (other than your PFD, of course). This shirt is so soft and light you'll barely know it's there, and the UPF 40+ sun protection is vital for bright, sunny days.
We recently tested this shirt while paddle boarding and hiking. Our gear tester praised the loose, comfortable fit. She also digs the length of the sleeves and the built-in thumbholes that help keep your wrists and hands covered while you're paddling. It's the shirt to wear this summer.
See the lululemon Waterside Relaxed UV Protection Long-Sleeve Shirt
---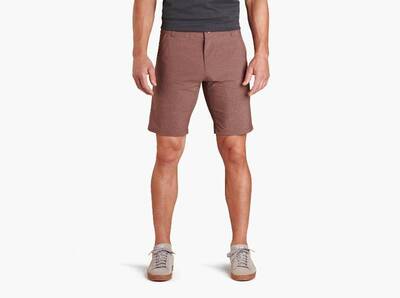 The breathable, quick-drying KUHL Amphibia Short effortlessly transitions from the beach to the water and back to dry land. The water-resistant, UPF 50+ fabric repels liquids and sunlight. As such, these shorts will protect your skin from harmful UV rays. Likewise, since they dry so quickly, they'll keep you safe from chafe, too!
With multiple inseam length options and colors to choose from, you can find the perfect pair of Shift Amphibia Shorts for your next water-bound adventure. These shorts will look great any day of the season, and their versatility makes them ready for all sorts of summer fun.
See the KUHL Shift Amphibia Short
---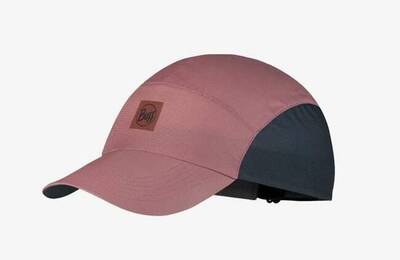 Hats are essential sun protection, especially when you're fully exposed out on a lake or river. The BUFF Speed Cap Solid is an advanced sports cap made from ultralight recycled materials with UPF 50 solar protection.
Its snug fit won't allow it to blow off easily in a stiff breeze, and the advanced sweat/water absorbing fabric keeps you cool by moving moisture away from your head and through the fabric to where the sun will vaporize it.
See the BUFF Speed Cap Solid Damask
---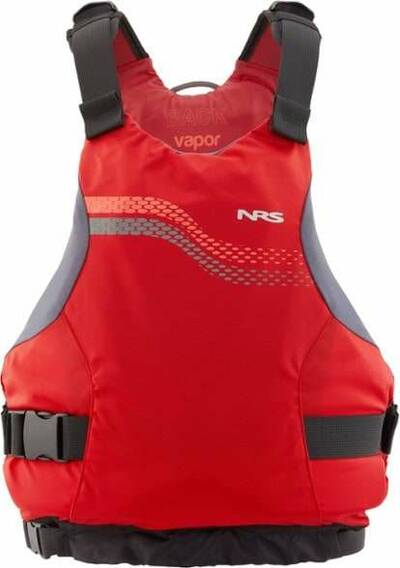 The NRS Vapor PFD is a well-fitting, budget-friendly PFD that'll fit perfectly over your lululemon long-sleeve shirt. This low-profile life jacket carries Type III U.S. Coast Guard Certification through testing by Underwriters Laboratories with 16.5 pounds of flotation, so you know you'll be safe. Padded shoulder straps add to your comfort, and the AirMesh inner panels will keep you well-ventilated.
---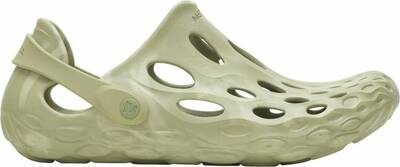 Don't call them Crocs! The Merrell Hydro Moc Shoes are 100% designed for use in, on, and around the water. They're super easy to slip on and off, yet the adjustable heel strap keeps them secure when you're having fun. Great ventilation helps your feet dry fast, and the textured bottom provides good grip. Check out our full highlight of the Merrel Hydro Mocs.
See the Merrell Hydro Moc Shoes
---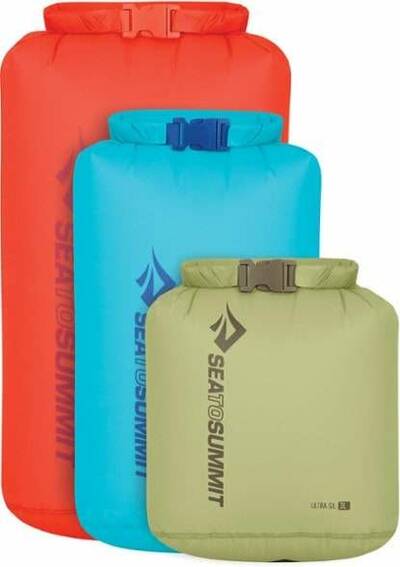 No matter your method of paddling, you're bound to be taking something along that you don't want to get wet. That's where the Sea to Summit Ultra-Sil Dry Bags come in. These bags will keep your gear dry and organized. The roll-top enclosure will make accessing and securing essentials a breeze.
See the Sea to Summit Ultra-Sil Dry Bag
---
Interested in paddle boarding but don't know where to start? The BOTE Wulf Inflatable Stand Up Paddle Board is an ideal SUP for beginners. It comes with everything you need to get going — the SUP, a paddle, a leash, and a pump. Its lightweight design makes it easy to transport, and the stable structure is perfect for learning how to SUP.
See the BOTE Wulf Inflatable Stand Up Paddle Board
---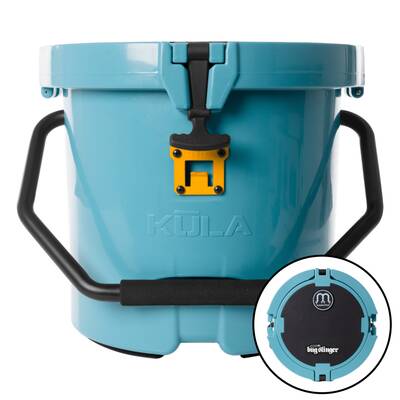 A cooler is almost essential for a summer day on the water. You might as well bring one — cold drinks will make the day that much sweeter. The Kula 5 is a fantastic choice, especially if you have a SUP (BOTE brand or otherwise). The single-strap lid makes it easy to operate with one hand, the textured lid surface acts as a cushy seat, and the grippy bottom keeps the cooler from slipping off your board. Plus, it has a bottle opener and a MAGNEPOD magnetic drink-securing ability. What more could you ask for?
See the BOTE Kula 5 MAGNEPOD Cooler
---

An top-tier entry-level recreational kayak, the Eddyline Skylark Kayak is much more than it appears. While it is well-suited for new kayakers, it's equipped with high-end features that'll impress even a seasoned sea kayaker. If you want a kayak that will allow you to develop your skills for years to come, this is the one. It's great as a day kayak but also works well for multi-day trips.
See the Eddyline Skylark Kayak
---

Packrafting can be some serious fun. But you need a lightweight raft that performs superbly well to make the most of such an adventure. This Kokopelli packraft weighs a mere 5.5 pounds. It's sized just right for backpacking or as a way to keep a boat in your car at all times. The kevlar-reinforced floor is quite durable. Best of all? No pump required! An included inflation bag is all you need to pump this raft to capacity.
See the Kokopelli Packraft Rogue-Lite Packraft
---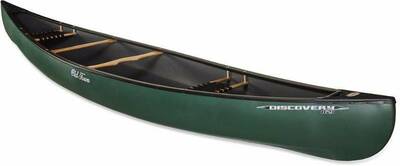 The Old Town Discovery 169 is a classic recreational canoe. Its hard body can hold a whopping 1350 pounds of people and gear — making it an excellent choice for multi-night river trips or any situation where you need to bring a lot of equipment along for the ride. It's a highly durable, rigid, and efficient vessel that anyone would be fortunate to own.
See the Old Town Discovery 169 Canoe
---
Backpackers.com Affiliate Policy: This guide contains affiliate links, which help fund our website. When you click on the links to purchase the gear, we get a commission, and this goes a long way to creating guides, gear reviews, and other excellent content.